We Are Doing It Wrong .:. Early Retirement Thoughts
---
A couple of days ago I have read an interesting post by @uyobong where he was writing about his Hive goals, but also, he had mentioned an interesting saying that the reward for hard work is more work... That hit me hard as I have recognized myself in that saying a lot...
From the moment of creating my first company, I was doing exactly what that saying is about... Pushing hard, working hard... As I didn't have a boss, I was the boss to myself... Always adding more tasks to my already overwhelmed schedule and "rewarding" myself with even more work... I suppose that the same thing happens when you work for others... Starting on some "junior" position, working hard, getting promoted to get a bigger salary, but also, more work... and so on, and so on...
The pattern repeats until you got "worn out" which is usually when you have finally "deserved" your retirement... Then, you can enjoy and relax... But, is it the best time of your life to LIVE? I was watching some videos where people succeeded to "retire early" and really enjoy their time... When you are like a deflated balloon, can you really enjoy your life, in your free time?
Do you need the motivation to continue with crypto accumulation? You have a lot of options on how to EARN cryptocurrency and you can create a "juicy goal" that you CAN achieve with crypto... Maybe you didn't have that opportunity before, but you surely have it now...
So, what are you waiting for? Let's early retire altogether and enjoy life!
Check out the video for more details...
Thank you for your valuable time,
~ph~

Music in video:
Growing Up by Scott Buckley https://soundcloud.com/scottbuckley
Creative Commons — Attribution 3.0 Unported — CC BY 3.0
If you want to support my witness, you can do it by voting for @ph1102.ctp here https://tribaldex.com/witnesses, or just scan the QR code down below...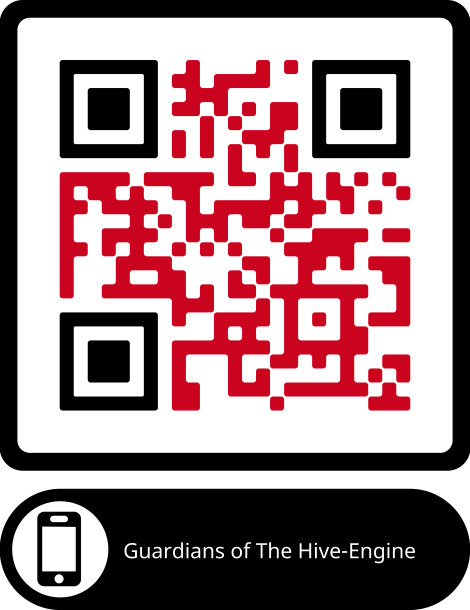 Don't forget to follow, reblog, and browse my Hivepage to stay connected with all the great stuff!
You can also find me on LEO Finance .:. Twitter .:. LBRY
---
▶️ 3Speak
---
---