Accumulation Through Networking .:. Hump Day Easy Talk
---
I had a short break from doing these "easy talks" as I didn't feel well lately with some weird headaches that don't want to pass... I'm still battling with them but doing much better than a week ago... On the others side, the weather was beautiful today, so I had to escape out for a walk in the woods... There was another reason to do so, but you will find it in the video...
Anyways, all this time being "absent" from the blockchain (engaging less than usual), I had enough time for thinking about some good and bad moves that I did in the past... Just to have a good direction for the future... Also, my huge goal of getting an ORCA rank until the end of the year made me think about my efficiency of accumulating tokens... And not just that, but the PRICE that I should have to pay to be "more efficient"...
All that led me to think about my content in the past, my audience, topics about I was talking/writing... Could I earn more if I create content on different topics? Would I get more upvotes if I create stuff in a certain manner? I mean, do things just to please others to give me an upvote... I suppose that I could and I suppose that it would result in bigger upvotes, and "easier" goal accomplishment... But, what about the price of doing so?
I remember the time when I came to this blockchain and my first posts here... I have done exactly what 90% of the newbies do... Checking posts from others, and trying to "copy" the way of writing (topic, niche) to get the same juicy results as those more elder members... I would take some short news about crypto, write around it and share it with others... The idea was to find bombastic titles and try to get attention from big whales... I have sold myself for upvotes...
After some time and help from other, more experienced members, I have changed my content creation habits... I got a weird idea that I CAN be MYSELF, have fun, and still earn something without dancing for whales... The idea was to create a personal network, or you can call it a community, of people who are on a similar level as me, engage with them, support each other, and finally, grow together... We don't need whale accounts to upvote us, we will be whales ourselves one day!
Now, 2-3 years after that, I'm still not a whale, but I am surrounded by friends who are dolphins and orcas here on HIVE! We are having fun, inspiring and motivating others, creating bonds, and growing together... Is there a better way of doing that?
Don't forget to check out the video and enjoy the walk...
Thank you for your valuable time,
~ph~

Music in video:
Growing Up by Scott Buckley https://soundcloud.com/scottbuckley
Creative Commons — Attribution 3.0 Unported — CC BY 3.0
If you want to support my witness, you can do it by voting for @ph1102.ctp here https://tribaldex.com/witnesses, or just scan the QR code down below...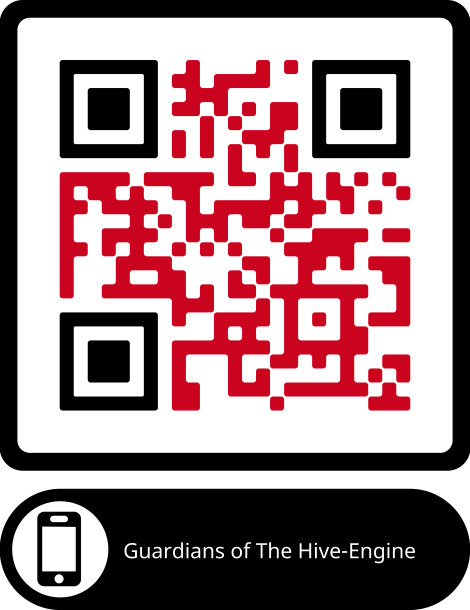 Don't forget to follow, reblog, and browse my Hivepage to stay connected with all the great stuff!
You can also find me on LEO Finance .:. Twitter .:. LBRY
---
▶️ 3Speak
---
---