Investing in Base Level .:. October 1st HivePUD
In some of my previous posts (or it was a comment? 🤔), I have mentioned that because of the #HiveFest, I have missed all the hype and FOMO around the Splinterlands game... I didn't buy any riftwatchers packs, Tower Defense starter packs (actually I was interested the most in this), or any other new shiny thing... That doesn't mean that I don't believe in the team, but, it's quite opposite...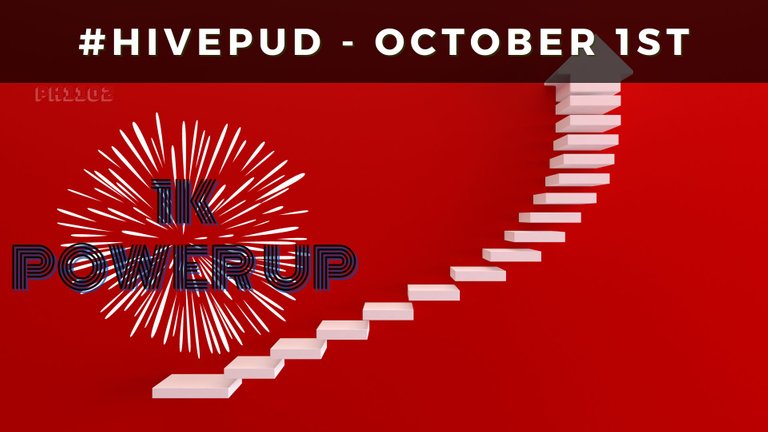 Created in Canva.com
Maybe I didn't invest directly in the game assets, but by doing these Hive power-ups, I have invested indirectly into the "engine" for Splinterlands (and new games and apps built on it)... If the Splinterlands ecosystem grows, there will be more transactions written to the HIVE blockchain, which means more RC is needed for players and game developers... This directly means more Hive powered up, which means less liquid HIVE on the markets...
If you want to go further in this "chain reaction", more popular games, more HIVE accounts... More HIVE accounts, more popularity for HIVE, and "mouth-to-mouth" marketing... More marketing, bigger demand for the tokens... Bigger demand, lower supply, the price goes up... Everyone wins... Especially people who have invested in the HIVE directly, like I'm doing with these Hive power-ups...
That's my "thought process" and speculation that without investing directly into the game, I will win by investing in the "base layer" that runs the game! Maybe less profits in the future (is it less?), but definitely less risks!

Is there a better day for powering up your liquid Hive than the first day of the month? When we celebrate the Hive Power Up Day! Still going strong with my 1K power-ups for multiple months in a row! Will I succeed to do it like this until the end of the year?
This was my HivePower BEFORE the PowerUP: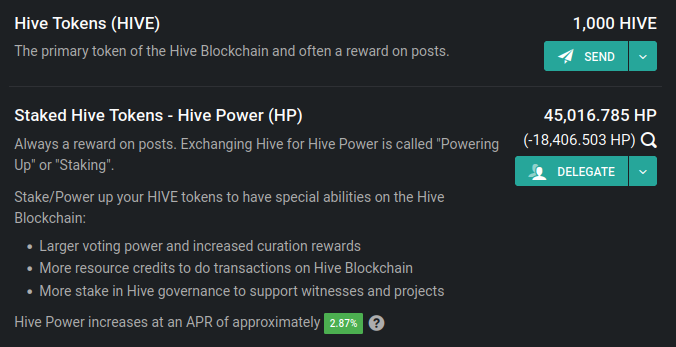 Powering UP ALL liquid Hive as always: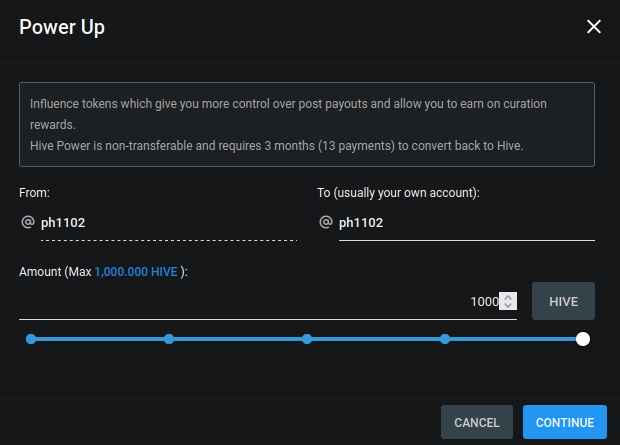 And the final result is: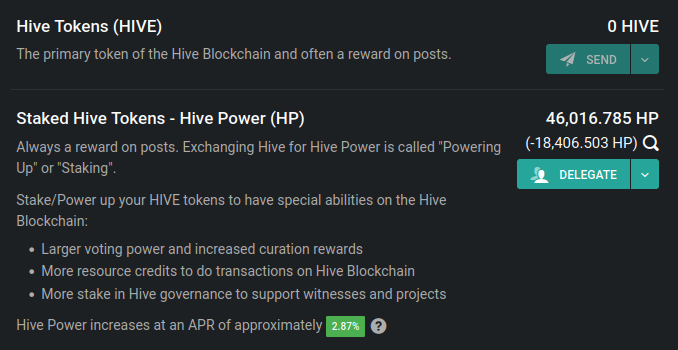 The next stop is 49K!!! That's what I need until the 1st November to be on the right path to ORCA rank until the end of 2022!

Just a short introduction to HivePUD... What does it mean at all? #HivePUD is shortened for the Hive Power Up Day. It's an event when Hive members power up their liquid HIVE and stop any active PowerDown! It is organized by great fellow Hivians @streetstyle and @traciyork and it is held every 1st day of a month.
You can check all the details about the #HivePUD at the official post that you can find it here: https://leofinance.io/@traciyork/its-here-hive-power-up-day-for-october-1st-2022
Thank you for your valuable time,
~ph~

If you want to support my witness, you can do it by voting for @ph1102.ctp here https://tribaldex.com/witnesses, or just scan the QR code down below...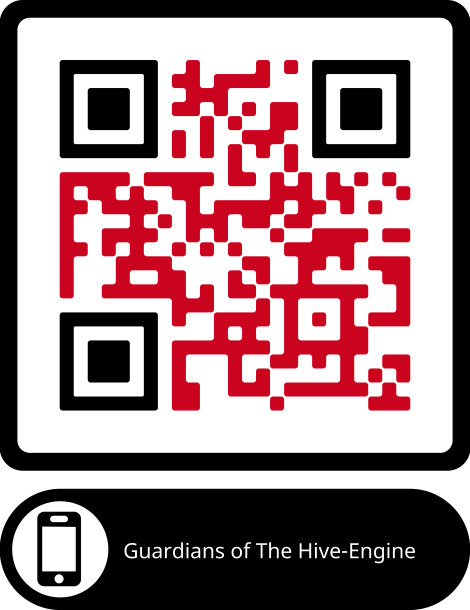 Don't forget to follow, reblog, and browse my Hivepage to stay connected with all the great stuff!
You can also find me on LEO Finance .:. Twitter .:. LBRY
Posted Using LeoFinance Beta
---
---