Every Word Counts .:. How To Bring Value to Hive
---
In my video that I have published yesterday, I have mentioned all the stuff that has been developed lately on the Hive blockchain, and some of the things that are coming very soon... I was talking about all the benefits and value that all these awesome dApps, projects, layer-2 tokens bring to the Hive blockchain in general...
But, I have forgotten to mention the importance of the job that every single (active) person on Hive is doing! Creating content and building relationships! We can't forget how was this blockchain built... How was born... We know how the old blockchain (the name that we can't say) was invented by 2 people (I doubt that they both worked on the main idea) and it has grown into a big social media network... But HIVE was born differently...
HIVE was created BY the community, FOR the community! I don't know for other blockchains that have done something similar, and that shows the real strength of Hivians... It shows how important is our everyday "job" here on Hive... But, what is our job?
Hehehe... We have forgotten what it is because it's pure fun... :) Our main "job" is to create content on HIVE, have fun by engaging and discussing with others... By doing that we are bringing value to the blockchain... How, why?
Hive is a blockchain, but it is also a social media network and a lot more than that... But, let's focus on the SM part... We are creating content here, writing posts, publishing videos, uploading music, etc... By doing that we are building our portfolio, our personal website, where we present our ideas, our inspirations, and aspirations, our creativity, uniqueness...
But, our personal "website" is a part of a bigger picture where there are thousands of personal websites that are hosted in one single place, the HIVE... When someone searches for something on Google, your blogpost from HIVE is competing with all others outside the blockchain... If your post is unique and a good one, you will be on a top search page and attract someone... That's how you bring value to HIVE... By being yourself and spreading your personality, you recruit others to come here and create like you are doing...
The same goes with commenting or discussing someone's posts... You add value to the specific post, help the author to learn something new, or to help you and clear your doubts... All that search engine value even more! If there is a discussion about a certain topic, blog post, that means that it MEAN something and it is VALUABLE, so it ranks better, and again, gets more eyeballs on YOUR content, and HIVE in general...
Discord, Skype, Whatsup are great for communication, but they will not help you to become financially independent... They will not bring you food to the table... So, if you can, move your conversations to the HIVE and fill up that comment section with your valuable opinions, views, and ideas... It will help everyone!
Thank you for your valuable time,
~ph~
---
Music in video:
Growing Up by Scott Buckley https://soundcloud.com/scottbuckley
Creative Commons — Attribution 3.0 Unported — CC BY 3.0
---
If you want to support my witness, you can do it by voting for @ph1102.ctp here https://tribaldex.com/witnesses, or just scan the QR code down below...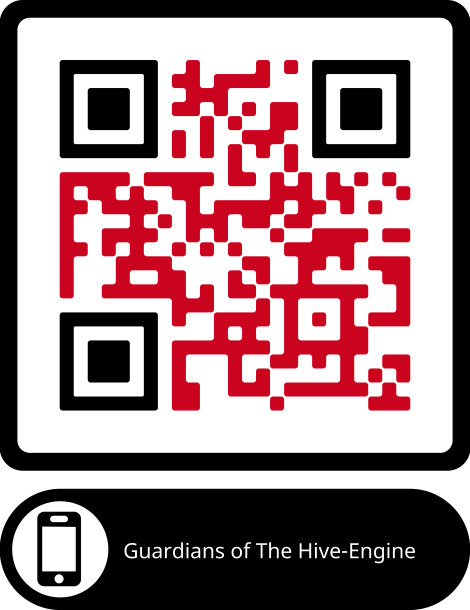 Don't forget to follow, reblog, and browse my Hivepage to stay connected with all the great stuff!
You can also find me on LEO Finance .:. Twitter .:. LBRY
---
▶️ 3Speak
---
---