Prepare Your Survival Kit .:. Hump Day Easy Talk
---
My week isn't moving from weekend to weekend, but more from Wednesday to Wednesday as it is my beginning of the week... When I'm creating these short walks and talks, easy consuming vlogs paving the next week for the direction of my thoughts and maybe some of you thoughts also... Today I wanted to share with you my views about "hard times" in crypto that were, and that will come again...
Just to clarify at the beginning a few things... Firstly, this is not financial advice or anything similar... These are just my thoughts on how will (and was) I act in some "bearish" times when they come... And secondly, I'm not saying that the bear market is here and that you have to start panic selling, yelling, or whatever else... Again, this is just me, sharing my thoughts and plans when these "dark times" come... It has happened in the past and it will happen in the future... We can't stop it, ignore it, but we can embrace it, prepare ourselves, and even profit from it...
The ideal scenario when a bear market hits is that you have sold most of your crypto on the top and you are having fiat, stablecoins, or maybe some precious metals in your hand... At that moment, it's time to start building your crypto portfolio again... Like on this thumbnail image for the video, you have a couple of essential tools and you have to "survive" with it...
Currently, you are in crypto and you are earning some crypto... Maybe through content creation, or staking coins, or mining them, or playing games, etc... But, if you have sold most of that at the top, you have stablecoins in your bags that can cover your living expenses for some time (you have planned that before how much you need for X time)... Do you know that you can "stake" stablecoins, or you can provide liquidity in some pools where you have 2 stablecoins? In that way, you can keep your stablecoins and EARN crypto during that time... If you need some money for bills, most of the time you can pull out your money from DeFi projects immediately...
Check out the video for more talk...
Thank you for your valuable time,
~ph~

Music in video:
Growing Up by Scott Buckley https://soundcloud.com/scottbuckley
Creative Commons — Attribution 3.0 Unported — CC BY 3.0
If you want to support my witness, you can do it by voting for @ph1102.ctp here https://tribaldex.com/witnesses, or just scan the QR code down below...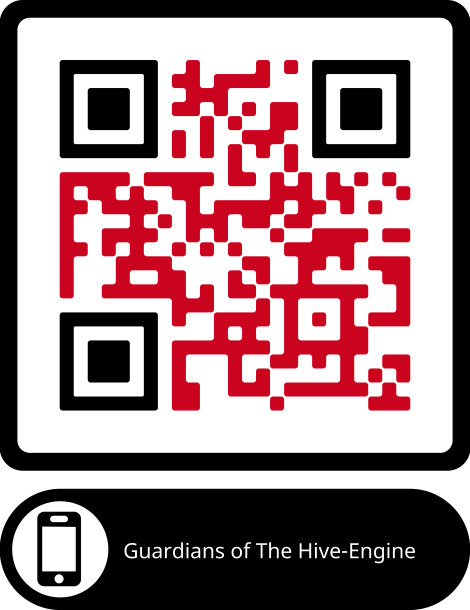 Don't forget to follow, reblog, and browse my Hivepage to stay connected with all the great stuff!
You can also find me on LEO Finance .:. Twitter .:. LBRY
---
▶️ 3Speak
---
---