What Adds Value to Hive? .:. Hump Day Easy Talk
---
Before getting into crypto, one of my tryouts was connected with FOREX trading... That was a kind of continuation after doing some arbitrage betting which was perfect for days when betting websites weren't that connected as today... So, before getting into FOREX, I was learning about charts, candles, patterns, etc... It looked so easy at the first sight, but I wasn't prepared psychologically for it... I have discovered two types of trade analysis, technical (TA) and fundamental (FA)...
The technical analysis looked easier to learn as you had to recognize some "predefined patterns" and according to them, "predict" the future moves of a certain asset... It looks easy, isn't it? :) After a couple of years, I have concluded that nobody knows where the price will go, but the TA can be very good for determining levels of supports and resistance...
On the other side, I was never getting too deep into Fundamental Analysis... Probably because it involved a lot of research of a certain asset and following all the news, events around it... But, when you are a part of the ecosystem, it's not that hard to have information about the project...
On Hive, I'm building my portfolio for over 2 years and I try to stay informed about the blockchain itself and everything that's happening around it... There were a lot of ups and downs, but some fundamentals have stayed the same as at the beginning... But, the HIVE ecosystem got some significant new use-cases that have changed it completely... Added a new dimension that brings a lot of benefits to the coin owners and stakers...
Just as an example, we have relatively new Diesel pools and they already have a huge amount of "locked" HIVE... In the beginning, the main use-case of HIVE was to stake it (power-up) to make your upvotes more valuable and to earn more by curating... With diesel pools, there is another incentive for locking up HIVE which gives another use case...
Another important characteristic of the HIVE blockchain is free transactions... If we scratch the surface, they aren't completely free as you have to have RC (Resource Credits) to transact on the blockchain... If you want to make tons of transactions, you need tons of RC... How can you have them? You have to power up HIVE and that will give you more available RCs... Now, imagine 10 new apps that are built on HIVE and have Splinterland's number of transactions...
You get the point... There is more and more locked HIVE, and less liquid HIVE in wallets and exchanges... It's obvious what is the impact of that...
Check out the video for more details...
Thank you for your valuable time,
~ph~

Music in video:
Growing Up by Scott Buckley https://soundcloud.com/scottbuckley
Creative Commons — Attribution 3.0 Unported — CC BY 3.0
If you want to support my witness, you can do it by voting for @ph1102.ctp here https://tribaldex.com/witnesses, or just scan the QR code down below...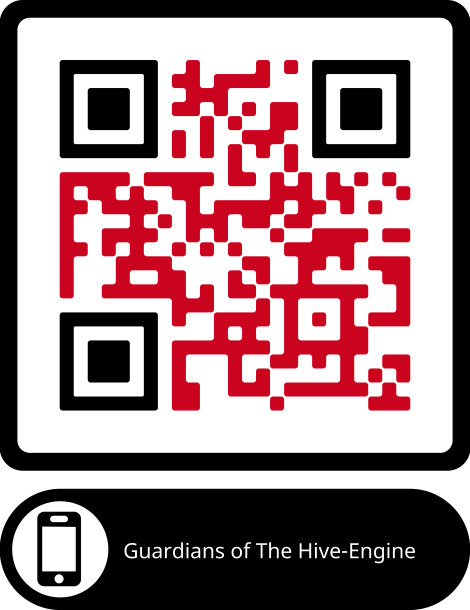 Don't forget to follow, reblog, and browse my Hivepage to stay connected with all the great stuff!
You can also find me on LEO Finance .:. Twitter .:. LBRY
---
▶️ 3Speak
---
---