3Speak Followers vs YouTube Subscribers
---
In this video, I have tried to explain my point of view on these two different video platforms, 3Speak and YouTube... But, it goes more beyond, as these platforms can be understood like two opposite worlds... They are so similar on the surface but so different in the core... Actually, it doesn't have to be these exact platforms, you can "classify" these two into bigger groups... The decentralized platform on the one side, and centralized on the other side... Or if you want to go deeper, a real community on one side, and Matrix on the other side...
Again, it's not that I'm biased (which I am... lol...), but if you have tried both platforms, you will probably understand what am I talking about in the video... There is no man/woman here who didn't watch at least 1 video on YouTube... I follow a dozen of channels on YT and some of them have millions of subscribers... But, when I check the comment section there are 99% SPAM and 1% useful information, and very often 0% engagement by the author...
On the other side, if you check 3Speak/Hive, you will notice that those SPAM comments are "greyed" and excluded, while the rest 99% are useful comments where people engage with each other... And you can see authors chatting with their audience respecting them and their time... Learning from each other and contributing to the platform itself...
If I have to compare things, I would say that I can imagine 3Speak as MY HOME, and YouTube is kind of a rented out apartment... Don't forget, on decentralized platforms you OWN YOUR CONTENT!
Check out the video for more thoughts...
Thank you for your valuable time,
~ph~

Music in video:
Growing Up by Scott Buckley https://soundcloud.com/scottbuckley
Creative Commons — Attribution 3.0 Unported — CC BY 3.0
If you want to support my witness, you can do it by voting for @ph1102.ctp here https://tribaldex.com/witnesses, or just scan the QR code down below...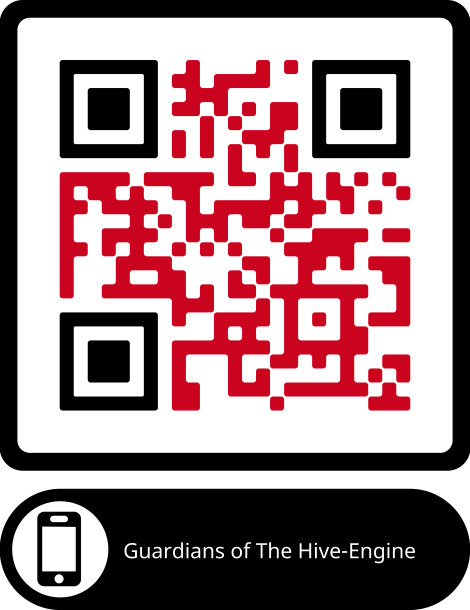 Don't forget to follow, reblog, and browse my Hivepage to stay connected with all the great stuff!
You can also find me on LEO Finance .:. Twitter .:. LBRY
---
▶️ 3Speak
---
---