New Tokens Deserve a Chance .:. Late Night Blogging
I have probably written about these things before, but I like to re-evaluate things, just to check out if I'm on the good road and not lost somewhere in the woods... As a matter of fact, I got an idea for this post from two sides... On one side, I heard a saying that "it's good to live in a doubt", as by having them, we try to improve, check our focus,...
And on another side, after reading a post by @forykw where he was writing about different topics, and after a discussion in the comment section, he said something that moved my brain cells... :)
I am feeling more and more pumped into this, the more I see the community and businesses grow over very long periods of time...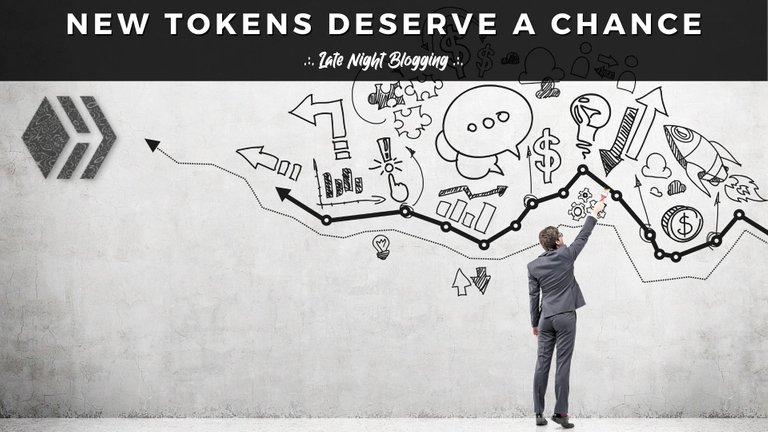 Created in Canva.com
And here we are... talking about HIVE... again... Why post about HIVE if we are already on HIVE... In my opinion, it's important to know WHAT WE HAVE, and recognize "shifts in development"... Yes, HIVE (and the whole ecosystem) has its flaws, but we are here to fix them and improve! I'm not a developer, but I like to test new things, find mistakes and bugs, and help with "error checking", pointing out things that ordinary people need...
And the need that we had on HIVE was to have a better internal market! Yes, we have that clumsy market from the beginnings of this blockchain that you can find here... After that, I remember that I heard about another one, that the Peakd team was developing... That one is also operative and you can find it here and it is very easy to use...
Just a day or two ago, I heard about another TWO internal HIVE markets!!! Amazing! One is developed by @mahdiyari, a well-known app developer on HIVE, especially by his popular Hive.vote service... You can find his newly developed Hive market here! His announcement post is here https://peakd.com/hive-139531/@mahdiyari/hivedexio-new-interface-for-the-internal-market
After less than a day of discovering this new market, @melinda010100 send me a DM with a link to the newest HIVE market developed by the Ecency team! Check out their announcement post https://ecency.com/hive-125125/@ecency/invitation-for-traders-to-test... If you find any bugs, you can leave a comment...

Besides this great news, I wanted to talk about something else... Now that we have multiple internal HIVE-HBD markets, it would be great to see more Hive-Engine markets... At the moment, we have Hive-Engine, TribalDex, and Leodex... But, there is always space for more... I know that many HIVE whales have ignored the complete H-E development and act like it doesn't exist... Yes, it has many flaws, and yes most tokens are shittokens, but that's not the case ONLY on HIVE... It's the case in the whole cryptocurrency world!
But, I have noticed that things are changing... It was normal (and expected) to see a lot of tokens fail... This tech is new and there are no "experts"... They are WIP... Experts are built as we write/read... In the past year or so, during the bear market, a lot of great tokens are created on the Hive Engine... After multiple disappointing projects/tokens, it is understandable that many people are very cautious when they see some new tokens... But, that doesn't mean that we have to be negative toward new projects, thinking that everything new is destined to fail... That it will be the same as the project before...
I know that I said it millions of times, but it's important to do research before commenting on and criticizing some project... Yes, you can have your opinion, but be aware that you will be also revalued in the eyes of others, in the same way as you did some projects...
Trying and failing are much better than never trying... That's how we improve and make great things!
Thank you for your time,
~ph~

If you want to support my witness, you can do it by voting for @ph1102.ctp here https://tribaldex.com/witnesses, or just scan the QR code down below...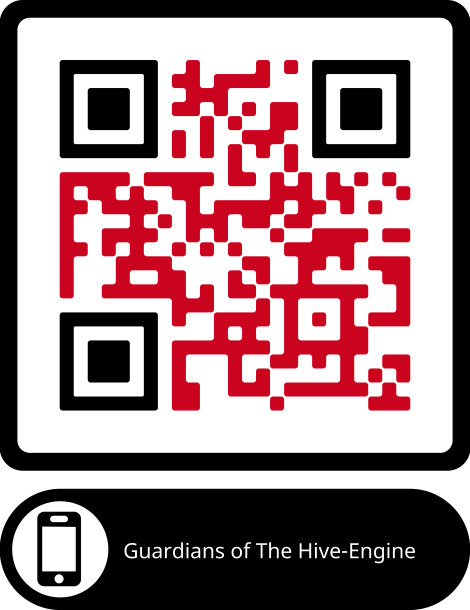 Don't forget to follow, reblog, and browse my Hivepage to stay connected with all the great stuff!
You can also find me on LEO Finance .:. Twitter .:. LBRY

Posted Using LeoFinance Beta
---
---