New Year, New Goals .:. #MyHiveGoals 2022 Edition!
It's great to begin a new year with a clean sheet where we can take new notes, without dealing with stuff from the previous one... This year, I was lucky to do it like this as I have reached my 2021 goals exactly at the end of the last year... It was a perfect closure that gave me an opportunity to start this year from scratch...
So, after reviewing my priorities and checking how other people are doing these goals I have decided to mix things up and add some new tokens/games to my this year's goals... It's not that I will not accumulate further the tokens that I did in 2021, but it's more to push myself more toward the new things and new tokens that I think will perform well in 2022...
Also, I have noticed that two of my good friends here on HIVE, @gadrian, and @achim03 have created their goals for 2022 focusing only on 2 main tokens (HIVE and HBD) only... So, I will do something similar in my goals, focusing on 1 big goal, and others like "side goals"...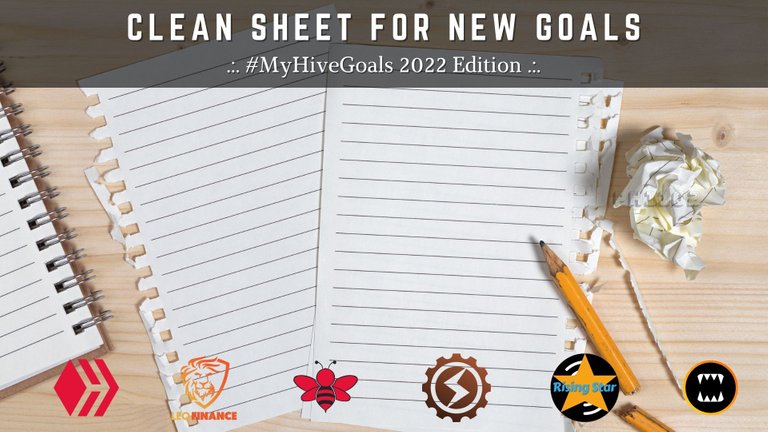 Created in Canva.com
So, let's begin with the new #MyHiveGoals 2022 edition!

Like I said at the beginning, I will have one big goal and the other will just follow... The big one will be my HIVE Power goal where I will try to get to the ORCA rank on HIVE... For those who aren't familiar, there is HIVE ranking where members are grouped by a number of "vests", but for easier following, I will follow the number of needed Hive Power... The ORCA rank is around 54.000 HP at the moment and that will be my goal for this year!
I have to admit that this is my biggest goal ever and I have no idea if that will happen or not, but I know one thing... I will push hard to get there!

The next one on the list of 2022 goals is the LEO Power... It's not a secret that I'm a big fan and supporter of that token... In my opinion, that's the best token on Hive-Engine with the most development, different use cases, and healthiest community... I have many LEO tokens in different places, like CUBDefi liquidity pools (over 12K tokens), Diesel pools (around 2K tokens), but I will follow my LEO Power that I'm using for curation here on HIVE... Why just that? Well, the number of tokens inside pools can go up and down because they are balancing out depending on the price of 2 assets... And LEO Power is fixed and depends only on my actions...

The next two tokens are kind of connected, but still, with different use cases... They weren't on my goal list for 2021, but I was accumulating them during the year...
The first token is WORKERBEE and it's a miner token that mines BEE tokens... Also, it is used as a governance token at Hive-Engine, which is used for upvoting for Hive-Engine witnesses, creating and voting for DAO proposals, etc... This year, I will try to hit the goal of 10K staked WORKERBEE tokens...
The second token is the BEE token that is minable by staking WORKERBEE tokens, but also, you can earn them by curating and creating content on Tribaldex website... Also, BEE tokens are used for paying goods and services provided by the Hive-Engine team and that is another reason for my accumulation... There are some nice tools that I will probably use in the future...

GAMING GOALS
This is the "relaxed" part of #MyHIVEGoals where I try to follow different assets inside the games that I play... As I really like the RISING STAR game, I will follow to accumulate cards and count their number this year too... It was fun to do that in 2021, so why not continue this year?
The second gaming goal is something that I wanted to do last year, but I didn't know what asset to follow... One of my first games here on HIVE blockchain, and my reason why I came here in the first place, is Splinterlands... This year it will be 3 years that I play the game and I had so much fun (and stress... lol...) playing it... As it is hard to follow the number of cards or ranking, I have decided to focus on the asset that, in my opinion, will be the most important in the game... That's the SPS token, which is a governance token (and a bit more than that) in the game... It has been implemented during 2021, but it looks that it will be very important for the future of the game... I will try to double my current amount of SPS tokens by the end of the year...

So, that will be all for this initial post for #MyHIVEGoals for 2022 and I will leave you with this table that contains my current numbers of tokens, and my goals for 2022...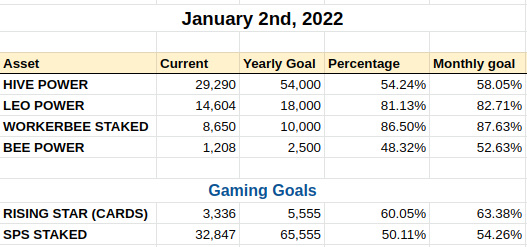 Join us in this awesome #MyHiveGoals and let's grow together! You can find the original post about the challenge by @robwillmann here.
What are your HIVE goals for 2022? If you have created your list of goals, please share the link in the comment section... I would like to see what are your aspirations and how do you plan to accomplish them!
Thank you for your time,
~ph~

If you want to support my witness, you can do it by voting for @ph1102.ctp here https://tribaldex.com/witnesses, or just scan the QR code down below...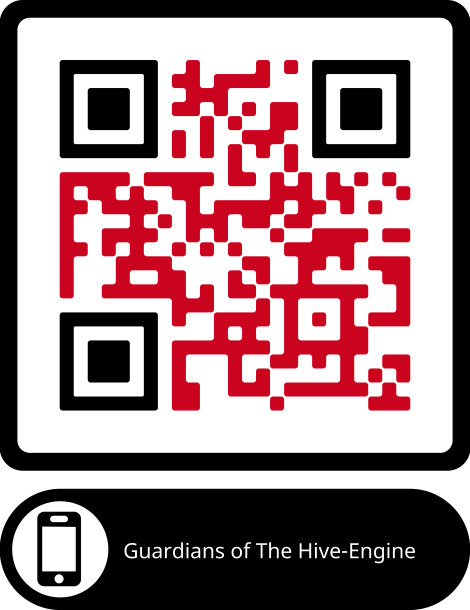 Don't forget to follow, reblog, and browse my Hivepage to stay connected with all the great stuff!
You can also find me on LEO Finance .:. Twitter .:. LBRY
---
---