Compare Yourself With Better - Hump Day Easy Talk
---
It looks that HIVE pump inspired me for another vlog... This time the topic isn't about that, but it's something that was "born" from that event... If you are here on HIVE for more than a year, you probably remember the time when we all were a happy family on the old blockchain... Well, maybe we weren't that happy as we had that grand piano (Steemit stake and ninja mining) over our heads all the time... Anyways, we are now different blockchains and everyone is happy as it goes in its direction... Or is it like that?
When these events occur, like this HIVE pump, when the price of HIVE went over the price of STEEM, our pride comes to the surface... Don't get me wrong, pride can be a good thing, but in this example, it's very close to hurt EGO and it's pure negativity... Like I said in the first paragraph, we are separate blockchains and I don't see the reason to be compared with STEEM at all... As a matter of fact, after recent hard forks, the complete functionality is different... It's not that I'm biased (which I am), but HIVE is superior in so many ways to the old blockchain and just from that point of view, there is no reason for comparing ourselves with something worse...
This "event" was just a trigger for a deeper look inside of ourselves... We are comparing ourselves so many times in our lives, in just one day... Do we compare ourselves with better than us, or...? Is there anything positive in comparing yourself with others? Can that harm you and your personality? Can that help you?
Let's talk about it... Check out the video...
Thank you for your valuable time,
~ph~

Music in video:
Growing Up by Scott Buckley https://soundcloud.com/scottbuckley
Creative Commons — Attribution 3.0 Unported — CC BY 3.0
If you want to support my witness, you can do it by voting for @ph1102.ctp here https://tribaldex.com/witnesses, or just scan the QR code down below...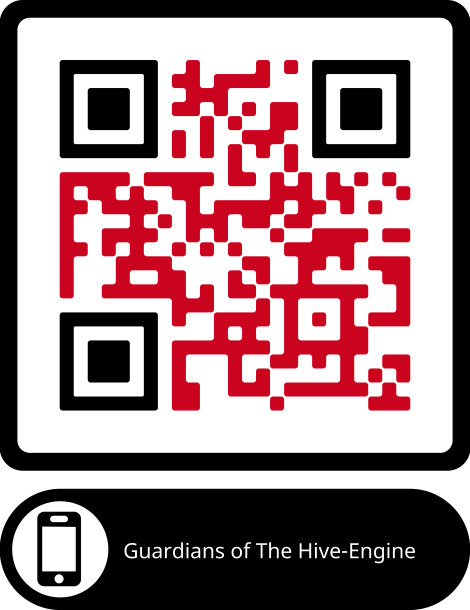 Don't forget to follow, reblog, and browse my Hivepage to stay connected with all the great stuff!
You can also find me on LEO Finance .:. Twitter .:. LBRY
---
▶️ 3Speak
---
---