Research BEFORE Investing! .:. WorkerBee PH-Pool Week 65
Markets are bleeding... And when that is happening, there is a lot of FUD all around... If you can't bear that, I would suggest you keep away from Twitter and all social media networks... Here on HIVE, there is a bit less FUD, but still, it is present...
When these events happen people are doing some crazy stuff led by emotions and usually after a while regret those actions... I'm not spare of being lured by the huge FUD, but, I'm trying to channel that in some other direction and trying to use the situation... I have almost got liquidated on the borrow that I took, but that's a topic for another post...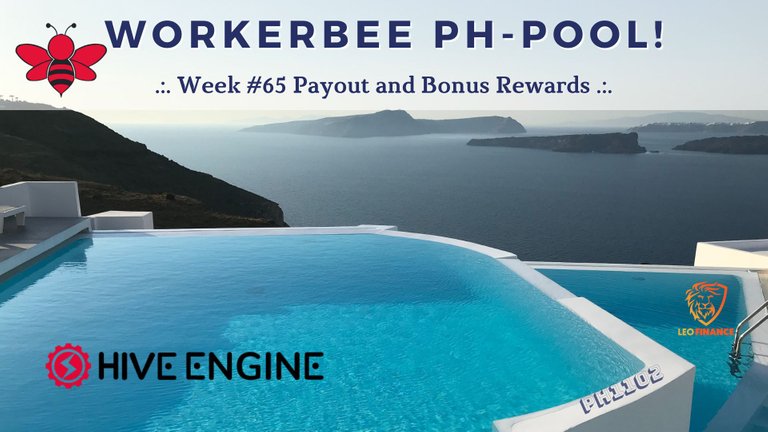 Created in Canva.com
In this one, I have wanted to talk about doing the research before investing in ANY project out there, including this one! In the last report, I was writing about staking and delegating as people can easily confuse those terms, and in the past 7 days, I got some weird delegations... Two new users have delegated WORKERBEE tokens and after only a day or so, they have undelegated them?! (they weren't connected in any way, and it happened on different days... that's why it was even weirder to see that...)
Don't get me wrong, WORKERBEE tokens that you delegate are yours and you can do whatever you want with them... There is no hard feeling or such... But, doing delegation and undelegation after a day has no sense at all for numerous reasons... Firstly, the undelegation process last 5 days ( I think), and for other tokens, it can be even more... And secondly, this pool is paying dividends WEEKLY, so these two users didn't even reach the payday! I suppose that they have invested without researching the pool and how it works...
That's why it's important to... Always Do Your Own Research (DYOR) before investing in ANY project!!!

This week, we got 1 new member (excluding those two flying ones... lol...)!!! I would like to wish a warm welcome to @agog! Welcome!!! As usual, our members have delegated additional tokens, and this week it was over 135 WORKERBEEs! 100 tokens more than in last report! Thanks for your trust!
This POOL doesn't have fees and you actually get up to 20% MORE by delegating to it!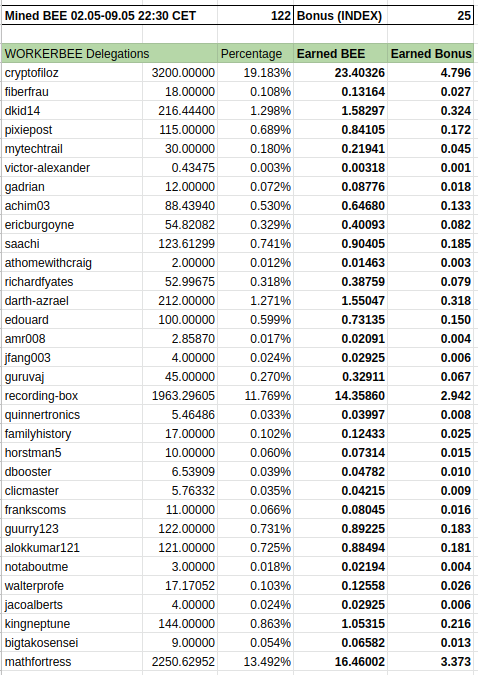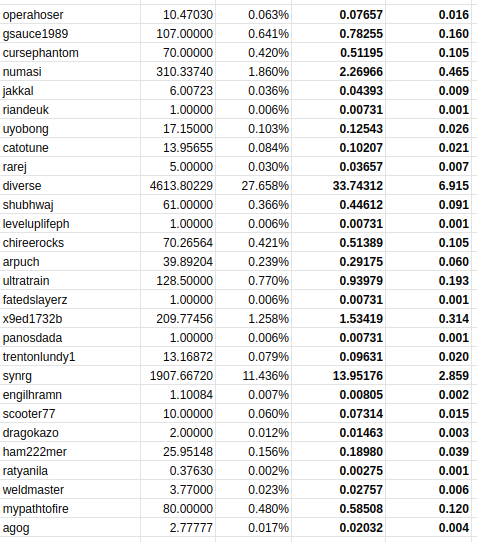 What about the bonus?
As I said in the beginning, markets are bleeding as a whole... Some tokens are losing value a lot, others are performing a bit better, but most of them are "in red"... There is a saying to "buy the dip", but you never know if, behind the current dip, there is another dip... If you are not an experienced trader, or you don't have time for researching different tokens, the good way to "test the water" is to hold the INDEX token... Here on Hive-Engine, it's a mix of different tokens and I will giveaway some in this distribution... Who knows, maybe we will see a pump in the price of tokens and INDEX should follow them up...
I will distribute 25 INDEX tokens to the delegators of the pool as a bonus reward today!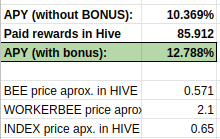 As always, in the end, let's give the exact numbers for this week... There will be distributed 122 BEE tokens and 25 INDEX tokens as a bonus... The APY (without the bonus) was 10.369%, and when we added the bonus it went up to 12.788%!
I have calculated the ROI approximately with medium prices for all tokens at the moment of creating this post... So, those numbers are valid if you bought WB and sold BEE tokens at the current prices...
Do you want to sponsor the PH-Pool with your tokens, receive a short SPONSORED segment in this post and raise awareness about your front-end or dApp? Please let me know in the comment section, or contact me through Discord or Twitter and we will find the best solution for both parties...

If you want to join the WorkerBee PH-Pool, the only thing that you have to do is to DELEGATE your WORKERBEE tokens to THIS account (@ph1102) and that's it! Every week you will get the portion of mined BEE tokens and BONUS rewards!

All payments will be made after publishing this post...
If you have any questions, please leave them in the comment section!
You can find more about this pool in the initial post here https://peakd.com/hive-119826/@ph1102/workerbee-p-h-ool-let-s-help-each-other
Thank you for your time,
~ph~

If you want to support my witness, you can do it by voting for @ph1102.ctp here https://tribaldex.com/witnesses, or just scan the QR code down below...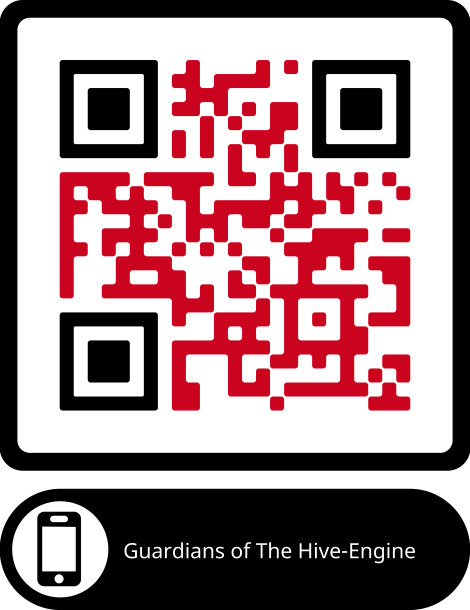 Don't forget to follow, reblog, and browse my Hivepage to stay connected with all the great stuff!
You can also find me on LEO Finance .:. Twitter .:. Odysee

Posted Using LeoFinance Beta
---
---