Temptations .:. WorkerBee PH-Pool Week 101
Decisions, decisions, decisions... When we are new to markets (I'm here 5-6 years, but I consider myself a newbie 😃), we are emotionally connected to assets that we bought... And not just that, we are impatient to "take profits" from them... I didn't have a problem with the second one in that way, it was more the opposite... Not taking profits when I should, after a long time... That was probably caused by the first thing, emotional connection to asset... Also, the problem is that we want to be ALL-IN-ONE, a trader, investors, savings guys, etc... And those "actors" are pretty opposite to each other...
I will just throw some easy examples here... For example, I bought a lot of WORKERBEE tokens when the price was well under 2 HIVE... Today, the price is well over 3 HIVE, which means that if I sell my tokens, I could be close to (or over) 100% in profits... But, if I examine the reason why I bought these tokens, selling them now has no sense... Why?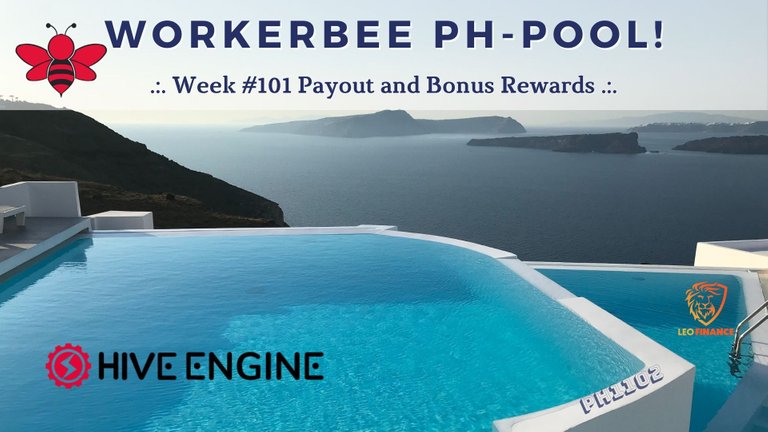 Created in Canva.com
I bought them to have a passive income from mined BEE tokens, but also because I had (and still have) an opinion that the WORKERBEE/BEE tokens are the cornerstone of the whole Hive-Engine ecosystem... In my eyes, the best investment with the least possibilities for downside... If we look back, that wasn't a bad assumption at all as for the current price of the WB token...
But, the price is juicy, and if I sell them, I could profit more than I profit by staking... That is true, but for how long? I mean, if I sell them, I will not have my passive income source anymore... It's just 4-5% atm, but it is still a profit, and it can continue bringing fruits for many years...
Okay... I could sell my WB tokens and later on, buy them back when the price goes down. This is true, but IF the price goes down... I know that markets are doing crazy stuff, and the price can go up and down... But, in some cases, you NEVER see some prices for a certain asset... Some people who missed the under 17K BTC boat in the past were extremely lucky to get a second chance... Sometimes, we never get it again...
So, in the end, we always get to those popular sayings... A bird in the hand is worth two in the bush... And of course, it's important to know your REASON... Are you here for the long run or a quick buck?

Back to the report numbers!
During the last week, we didn't get nor lose any members, but our delegators have added a few tokens to their delegations...
Thanks for your support! This week we have mined 106 tokens in total!!!
This POOL doesn't have fees and you get up to 20% MORE by delegating to it!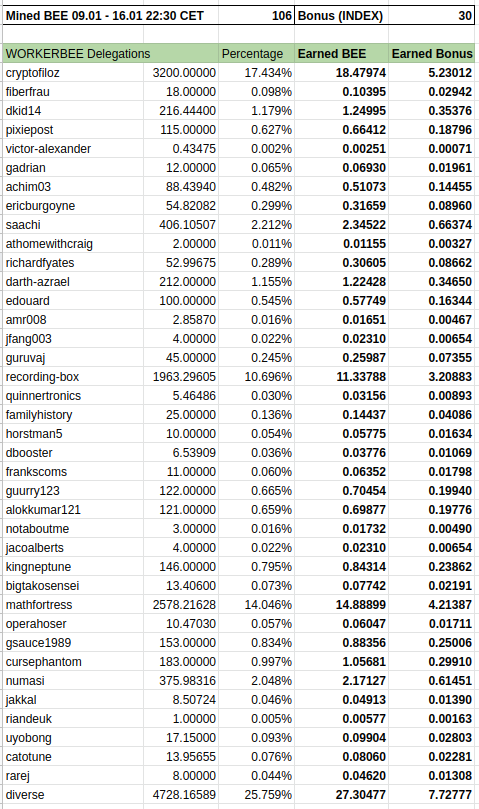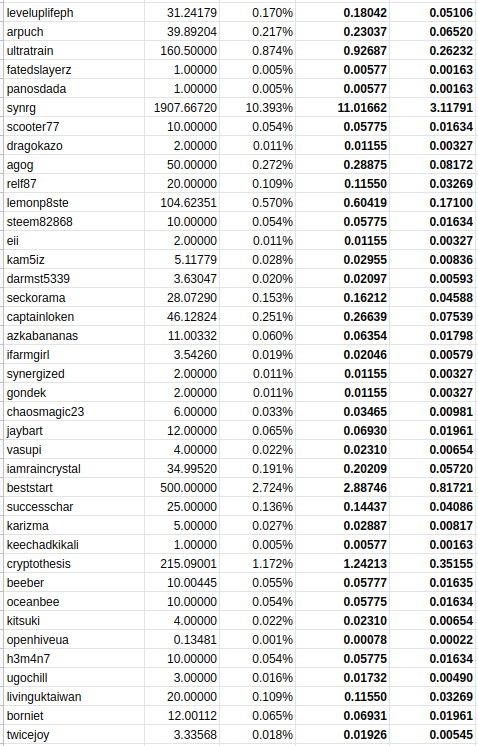 What about the bonus tokens?
It's time to give away some INDEX tokens this week... What do you get when you own INDEX tokens? Well, if you own then, you "bet" on some of the biggest Hive-Engine tokens as they are in the portfolio of the INDEX token... If H-E tokens do well, INDEX tokens will follow, and vice versa...
I will distribute 30 INDEX tokens to the delegators of the pool as a bonus reward today!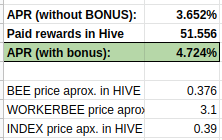 As always, in the end, let's give the exact numbers for this week... There will be distributed 106 BEE tokens and 30 INDEX tokens as a bonus... The APR (without the bonus) was 3.652%, and when we added the bonus it went up to 4.724%!
I have calculated the ROI approximately with medium prices for all tokens at the moment of creating this post... So, those numbers are valid if you bought WB and sold BEE tokens at the last HiveEngine price of 3.1 HIVE... Most of you got them for a cheaper price, so probably have a much better ROI...
Do you want to sponsor the PH-Pool with your tokens, receive a short SPONSORED segment in this post and raise awareness about your front-end or dApp? Please let me know in the comment section, or contact me through Discord or Twitter and we will find the best solution for both parties...

If you want to join the WorkerBee PH-Pool, the only thing that you have to do is to STAKE tokens to YOUR account and DELEGATE your staked WORKERBEE tokens to THIS account (@ph1102)! Every week you will get the portion of mined BEE tokens and BONUS rewards!

All payments will be made after publishing this post...
If you have any questions, please leave them in the comment section!
You can find more about this pool in the initial post here https://peakd.com/hive-119826/@ph1102/workerbee-p-h-ool-let-s-help-each-other
Thank you for your time,
~ph~

If you want to support my witness, you can do it by voting for @ph1102.ctp here https://tribaldex.com/witnesses, or just scan the QR code down below...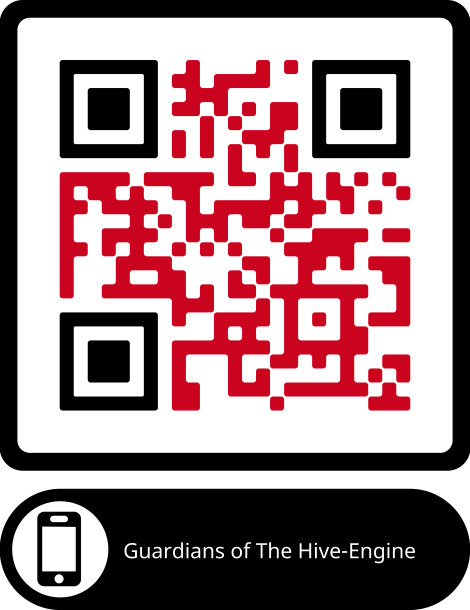 Don't forget to follow, reblog, and browse my Hivepage to stay connected with all the great stuff!
You can also find me on LEO Finance .:. Twitter .:. Odysee

Posted Using LeoFinance Beta
---
---