Reality Check! .:. Hump Day Easy Talk
---
Somewhere at the beginning of this big mess when they have been told that we are "flattening the curve" and that we got back to normal in 2 weeks, I read somewhere a suggestion that maybe we shouldn't make big decisions during this period... That was even more "bolded" in days when we were in complete lockdown, inside our homes for almost 2 months (speaking from my experience in Spain)... In that time, some couples (and families) have spent more time together than in their whole life before! It's not that you don't love your spouse or children, it's just too many people in sometimes small space... Those were some of the first psychological issues that have arisen, all the rest came after that, and who knows what's next?
Seeing my friends in heavy depression, broken marriages, I have to admit that I have begun to doubt my sanity too! Especially in the moments when I would turn on the TV and listen to the news... That's something that irritates me the most as what I see in my surroundings is diagonally different from what I (and all of you) can hear on the TV! In those moments, you have to ask yourself the same question that I'm asking myself on daily basis... Am I crazy, or do I live in some parallel universe where things aren't like "they" say??? Do I live in reality, or the reality is inside the TV box?
In those moments, I usually decide to go outside for a walk and reconnect with nature... That's the first step toward reality... But, this time, I went for a walk on the streets of my town... To be more exact, I had to go to my local bank to pay some bills on the ATM... There are 2 ATMs, one didn't work at all, and on the second one, I couldn't pay my bills as that option was disabled... lol... Fantastic! Going INSIDE the bank is impossible as they don't accept cash payments at certain hours... More exactly, they work with clients 3-4 hours per day! What they are doing the rest of the time? Counting money? lol... And we thought that computers will help them... lol...
---
Anyways, I continued my walk on the main street of the town... The thing that I have noticed very fast is that almost every THIRD business premise is CLOSED and for RENT or SALE! That wasn't like that 2-3 years ago! I remember something similar 10-15 years ago when we had the last economic crisis, but even then, business premises on the main street were occupied and working... Now, it's not the case...
So, I have gone a bit deeper into that... I have remembered what kind of businesses were in the main street and I have tried to break down which one has disappeared... Firstly, small grocery shops have vanished! From 3-4 that were, ZERO are left... Along with them, small boutiques that were selling clothes or shoes are also disappeared... Some small repair shops, too... The ones that have stayed are ALL the banks and a couple of small bars that are probably also the owners of the business premises...
As I live in a tourist area, we had a lot of small, family restaurants all around the town... A lot of them are closed, and the rest have been rented out to someone else... Very common thing is that they are rented by Chinese, Indian, or Nepali folks... They are hard-working people that work almost 24/7 (not saying that others aren't hard-working) without taking a single day free! With low food prices, they barely can pay for their food and rent... They are our "last stand"!
---
Btw. did you notice the irony about the working hours? Banks are working 3-4 hours per day, charge commissions for literally NOTHING, and ordinary folks are working more hours per day just to survive! Now some wise guys can say why don't work smarter, but that's another topic...
So, in the end, I would like to ask you some questions... Am I crazy or something smells very fishy? Do I have a wrong perception of what is coming our way soon? Is this normal that so many businesses close and nobody see a problem with that?
Check out the video for more details...
Thank you for your valuable time,
~ph~

Music in video:
Growing Up by Scott Buckley https://soundcloud.com/scottbuckley
Creative Commons — Attribution 3.0 Unported — CC BY 3.0
If you want to support my witness, you can do it by voting for @ph1102.ctp here https://tribaldex.com/witnesses, or just scan the QR code down below...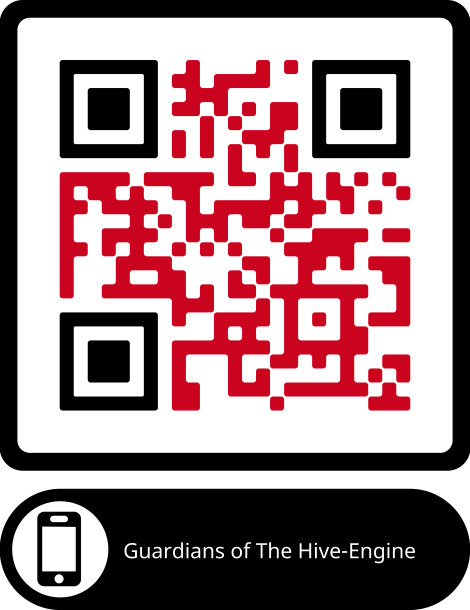 Don't forget to follow, reblog, and browse my Hivepage to stay connected with all the great stuff!
You can also find me on LEO Finance .:. Twitter .:. LBRY
---
▶️ 3Speak
---
---