Two New Family Members .:. WorkerBee PH-Pool Week 75
I have to admit that while I'm on my vacation, I'm not in the "loop", so I won't copy/paste news here, but rather keep my mouth shut until I get a closer look at the crypto markets... To be honest, I didn't even check crypto prices for over a week, but I did today... And, when you take that kind of break (or more than that), then you can see the difference... It looks like we are slowly recovering on all fronts slowly...
We knew that it will be a slow and boring process, but we are here for the long run, so no worries... Just be patient and it will come... ;) On the other side, I have to admit that I wasn't that sure about the future of Hive-Engine tokens... Some of them still don't look too healthy, but a couple of stronger tokens have recovered a bit which was a pleasant surprise...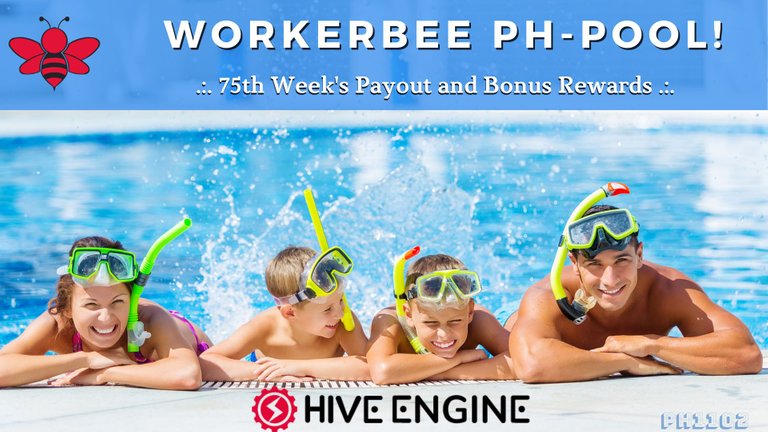 Created in Canva.com
Regarding our WORKERBEE-BEE couple, I expected a bigger drop in the price of the WORKERBEE token, but it didn't happen... The demand is still there and the price of around 2 HIVE looks strong... (Just for fun information, my buy orders are under that price 😃)

This week, we got 2 new members... My two good friends jumped into the pool! Welcome boys, @darmst5339 and @seckorama! Counting their delegations and additional delegations of existing members, we have added around 33 tokens in total in the last 7 days! Thanks for your trust!
This POOL doesn't have fees and you actually get up to 20% MORE by delegating to it!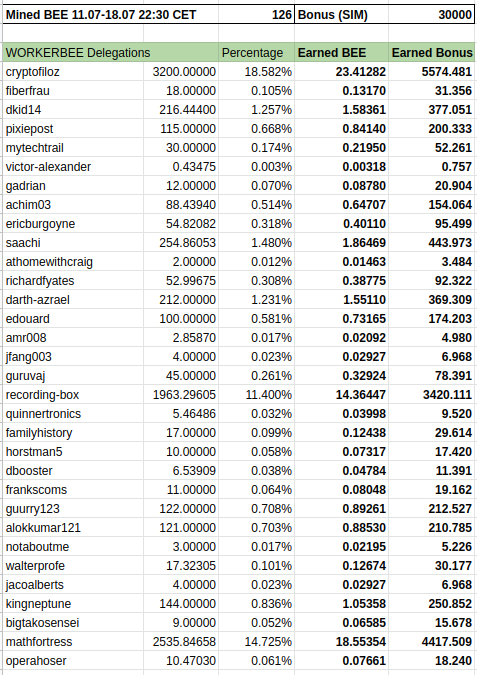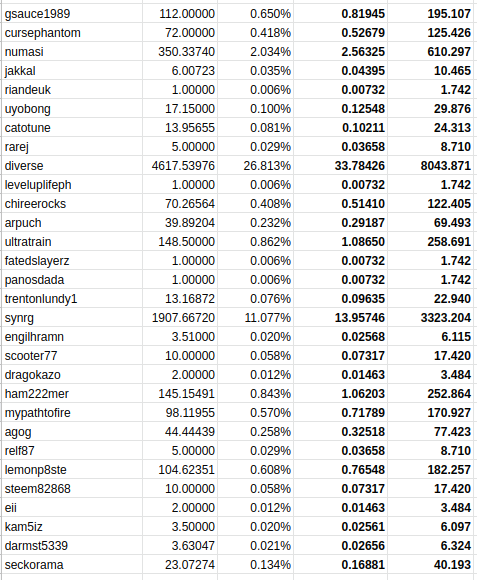 What about the bonus?
As crypto prices are going sideways, a lot of projects are delaying their project launches, but current crypto games are still doing well... Splinterlands got thousands of new players in just one day and other games like Rising Star and dCity are pushing forward day by day... Speaking of dCity, I will distribute some SIM tokens this week... The game is still paying out dividends and rewards to players despite all FUD around crypto! It's incredible how that game started as a "simple" Discord game and grew to a huge strategy game!
I will distribute 30000 SIM tokens to the delegators of the pool as a bonus reward today!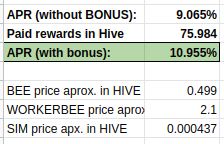 As always, in the end, let's give the exact numbers for this week... There will be distributed 126 BEE tokens and 30000 SIM tokens as a bonus... The APR (without the bonus) was 9.065%, and when we added the bonus it went up to 10.955%!
I have calculated the ROI approximately with medium prices for all tokens at the moment of creating this post... So, those numbers are valid if you bought WB and sold BEE tokens at the current prices...
Do you want to sponsor the PH-Pool with your tokens, receive a short SPONSORED segment in this post and raise awareness about your front-end or dApp? Please let me know in the comment section, or contact me through Discord or Twitter and we will find the best solution for both parties...

If you want to join the WorkerBee PH-Pool, the only thing that you have to do is to STAKE tokens to YOUR account and DELEGATE your staked WORKERBEE tokens to THIS account (@ph1102)! Every week you will get the portion of mined BEE tokens and BONUS rewards!

All payments will be made after publishing this post...
If you have any questions, please leave them in the comment section!
You can find more about this pool in the initial post here https://peakd.com/hive-119826/@ph1102/workerbee-p-h-ool-let-s-help-each-other
Thank you for your time,
~ph~

If you want to support my witness, you can do it by voting for @ph1102.ctp here https://tribaldex.com/witnesses, or just scan the QR code down below...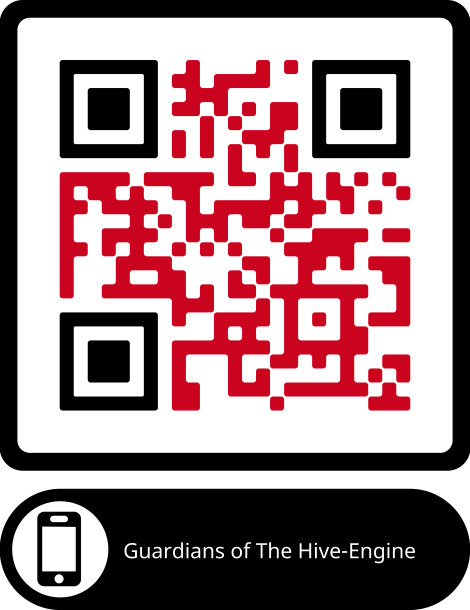 Don't forget to follow, reblog, and browse my Hivepage to stay connected with all the great stuff!
You can also find me on LEO Finance .:. Twitter .:. Odysee

Posted Using LeoFinance Beta
---
---