Living in the Matrix .:. Hump Day Easy Talk
---
In the beginning, I would like to apologize for the video quality... It's wintertime here in Europe, days are shorter, and I didn't have enough time to go outside before dark to record my traditional Hump Day Easy Talk, so I did it by night... For most of the video you will see a black screen as the street lights weren't good enough, but, what's important is the message and not my face... :)
I remember the time when the movie The Matrix came out... It was back in 1999, I was studying at the university in those moments, and I have downloaded the movie from some torrent website (bad me... lol...)... I remember that I had to watch the movie 2-3 times to get it "completely", or I was just thinking that I got it at that time... I mean, I understood the story and everything, but I probably didn't get how deep is it, and how one day I will live inside the Matrix, too! At those moments it was a sci-fi movie, but at this moment, it looks like a documentary...
Why am I talking about it at this moment? Well, I got triggered by many things in my surroundings, but mostly by people from my close environment... When I see them jumping from one thing to another, exactly how the Matrix is telling them... There are no surprises, there are no unknown moves, everything is so well planned that people don't have a choice to do things differently... There is only ONE WAY and that way is created by someone else... You just have to follow it...
There is nothing wrong to be a follower... Indeed, we all have the choice to be one of the followers or one of the leaders... Again, if you remember the movie, Cypher couldn't live the truth anymore, so he betrayed his friends just to go back into the fake world... He knows that it's fake, but it's a sweet lie worth living in it... by YOUR choice... It was HIS CHOICE... That's another great analogy with the Bible, where the Devil is offering all the "wealth" of the world to Jesus, just to have him on his side... On the side of lies, betrayal, fake values...
You can go deeper into the message, but you can also go to the surface and see with your own eyes how fake is our world... Turn your TV and try to THINK about the words that you hear... Try to process the information on YOUR OWN... Don't just consume directly what is said on the TV... Maybe there is a hidden message in that news? What's the point of that news? How do the majority of the people REACT on that news? Is there a chance that that was the POINT of that news... to provoke exactly that reaction...
Now, you are labeling me with the "conspiracy theorist sticker", but I would say that you are close (if you aren't already) to be the same... We are blind to see 99% of things that are happening because we THINK that they aren't connected with us... that we are "spared" of that news... ONLY when it directly AFFECTS on us, then we start to think (or not)...
I will give you just one obvious example... If you are reading these lines you are probably involved in crypto as I have published this on the blockchain... You know the current state of the crypto... It's accepted in most of the countries (not regulated in many), many people are using them, saving in crypto, and many companies are invested in crypto... So, we can say that crypto is "legal" and accepted...
Now, go back just 4-5 years back in time when big companies and rich people weren't in crypto... If you were using Bitcoin, you were labeled as a criminal... If you turned on a TV you would hear dozens of times that cryptocurrency was used for paying drugs, or for paying weapons, or for funding terrorist organizations... We, crypto miners, in that time were accused of doing an illegal thing if you were mining crypto...
So, we have the same ASSET in a different timeframe... What has changed? Bitcoin is still Bitcoin... Miners are still miners... The only thing that has changed is narrative... TV is telling you the truth? When? Back then, or now, or...
Turn off your TV and turn on your brain... and... Don't just go with the flow... BE the FLOW
Thank you for your valuable time,
~ph~
PS. Checkout the @liotes mission and leave your comment https://peakd.com/hive-167922/@liotes/oirafyqn

Music in video:
Growing Up by Scott Buckley https://soundcloud.com/scottbuckley
Creative Commons — Attribution 3.0 Unported — CC BY 3.0
If you want to support my witness, you can do it by voting for @ph1102.ctp here https://tribaldex.com/witnesses, or just scan the QR code down below...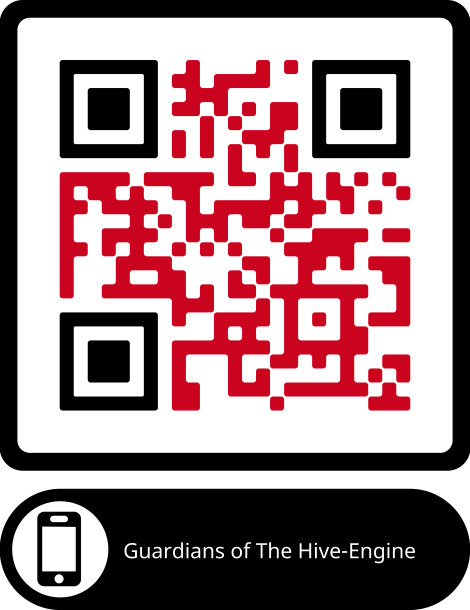 Don't forget to follow, reblog, and browse my Hivepage to stay connected with all the great stuff!
You can also find me on LEO Finance .:. Twitter .:. LBRY
---
▶️ 3Speak
---
---