Understanding Hive Charts
---
There is no better day to talk about HIVE and the charts than today when Bitcoin had a huge crash of around 20% and then bounced back where we are at the moment of writing this... 10 % lower than 24 hours ago... In the meantime, check out the HIVE/BTC pair and you will be surprised with what you see... One of the rare tokens that didn't lose its value today is HIVE...
Just a few days ago we had a huge HIVE pump, where the price indexed in BTC almost doubled... After a couple of hours, the price went a bit down, but it is still higher than before the huge pump... And after this BTC dump today, seeing HIVE strong and GROWING is really a nice image for our eyes (and pockets... :) )...
So, what the heck is happening with HIVE? Why is it acting differently than 99% of other cryptocurrencies? Why it has its "own life" and own logic? It looks that TA (technical analysis) rules don't apply to HIVE and it's doing whatever it wants... Let's try to dive deeper into the reasons for all that...
Firstly, whatever others said, HIVE is a completely different coin (and blockchain) than any other out there... It has one HUGE advantage over a lot of other coins out there and that's USE CASE! There are thousands of cryptocurrencies out there, but only dozens have an actual use case, and when I say "actual", I mean that people are REALLY using it...
Secondly, Hive has a huge community that is USING the token every day... Staking, earning, playing games, creating blog posts, etc... All those actions are actual transactions that are USING the blockchain, transacting text, data, or money...
Thirdly, there is a lot of incentives to LOCK your HIVE tokens... By doing that, people are removing tokens from exchanges and keep them in their wallets (as it should be for ANY cryptocurrency out there... DO NOT keep your coins on exchanges!)... By locking tokens, there are fewer tokens in circulation and less amount for trading, which means that markets can be MOVED with less money... That's why we have these spikes toward up (or down) with HIVE and that's why HIVE can "go to the moon" in a short time... Imagine where would HIVE be if we have 4-5 games at Splinterlands on the chain? It's not impossible to be seen in the future as HIVE is positioning itself as a great blockchain for certain types of games as transactions are free!
And for the rest, you should check the video...
PS. I have recorded this video BEFORE this huge BTC dump, but it fits perfectly for this moment... ;)
Thank you for your valuable time,
~ph~

Music in video:
Growing Up by Scott Buckley https://soundcloud.com/scottbuckley
Creative Commons — Attribution 3.0 Unported — CC BY 3.0
If you want to support my witness, you can do it by voting for @ph1102.ctp here https://tribaldex.com/witnesses, or just scan the QR code down below...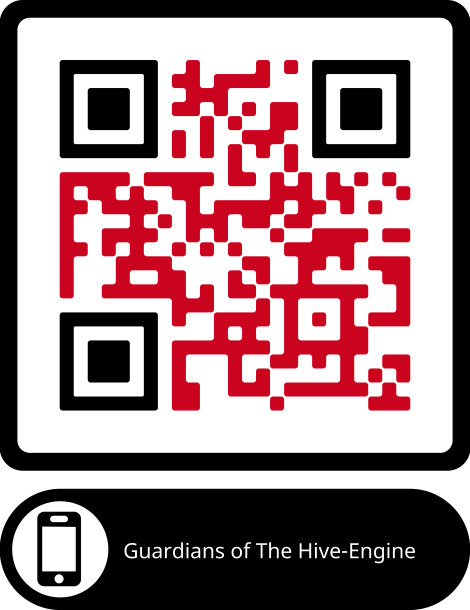 Don't forget to follow, reblog, and browse my Hivepage to stay connected with all the great stuff!
You can also find me on LEO Finance .:. Twitter .:. LBRY
---
▶️ 3Speak
---
---