We Are All Connected in Blockchain .:. WorkerBee PH-Pool Week 76
Today we had an interesting beginning of the week! The HBD token went wild and pumped hard, but the story didn't finish there as all tokens inside the HIVE ecosystem are connected and correlated... With the HBD token pump, HIVE has also pumped... Now, sometimes these pump and dump market speculations hit hard back when people dump their tokens, but with HIVE, it's different...
5-6 years ago I was in some of these pump and dump groups (not proud of that time when I was chasing fast profits) where people would organize and do that simultaneously, usually with low market cap tokens as moving big tokens requires a lot of money... In those attempts, the whole process would last only a couple of minutes... People would buy tokens for the first 10-15 sec and then dump them...
Now, I'm not saying that we had something similar happening here, but we saw a similar pattern many times in the past... But, today was different as the token that pumped the first was HBD and if you know what it is, you know that it tends to peg to the USD value... So, if it pumps, it's almost 100% certain that it will go back down to $1, which further means that selling some HBD and later buying it back has a lot of sense...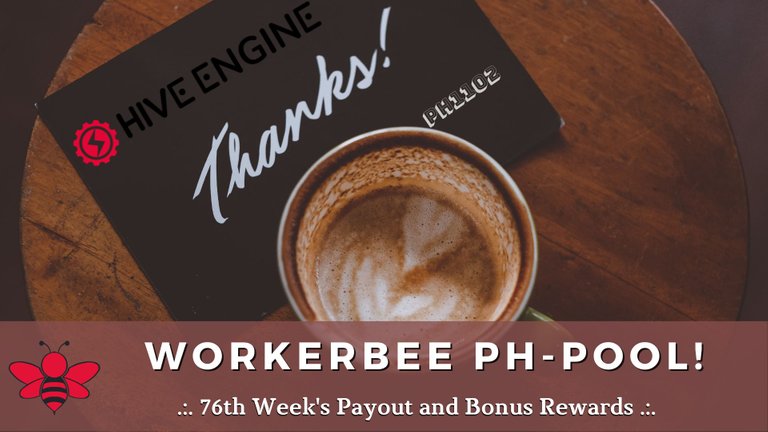 Created in Canva.com
Also, as a direct consequence of the HBD pump, HIVE has pumped too! And not just HIVE, some other Hive-Engine tokens have reacted, but unfortunately, most of them are in the opposite direction...
What will happen next? If we check similar past events, we can notice that most of the time, after the pump, the HIVE price didn't go down where it was before, but rather stayed a bit higher... At the moment of writing this post, it calmed down and went a bit down, but we are still far away from that $0.43-$0.45 price range...
The WORKERBEE token price didn't react to this move, but the BEE token went down a bit, indexed in HIVE... If you are checking the USD value, I think it stayed at the same level as before... Maybe even went up a bit...

This week, we didn't get new members, but we did get additional delegations of existing members! They have added around 62 tokens in total in the last 7 days! Thanks for your trust!
This POOL doesn't have fees and you actually get up to 20% MORE by delegating to it!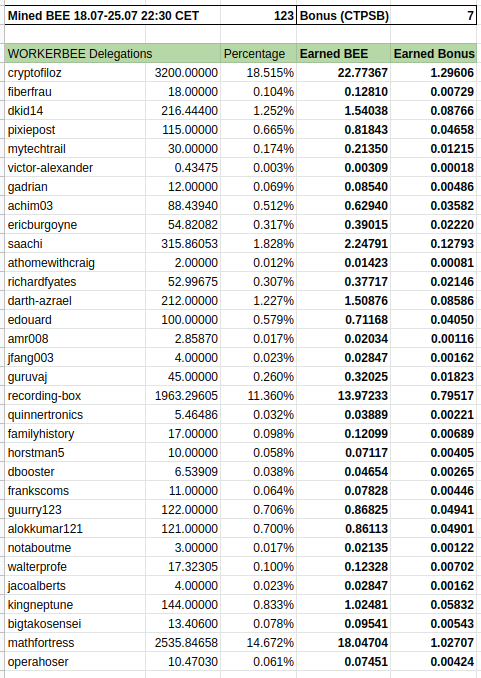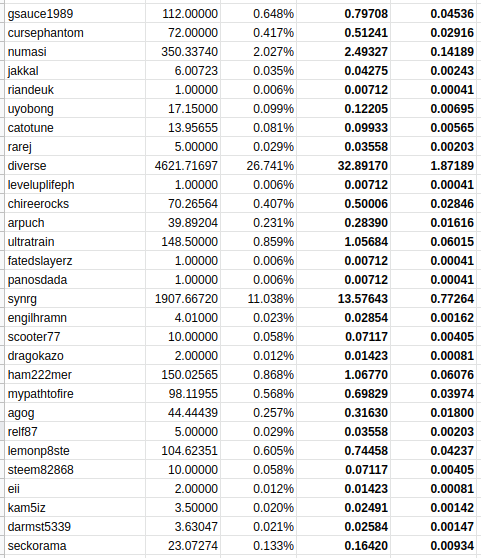 What about the bonus?
This week, it's time to distribute the good old CTPSB tokens! The whole "Storm Booster" project is run by @achim03 and if we check the chart of the token, we could say that he is doing a fantastic job with it! The CTPSB token is one of those "boring" tokens that you just HODL in your portfolio and its value grows day by day... Who doesn't like that?!
I will distribute 7 CTPSB tokens to the delegators of the pool as a bonus reward today!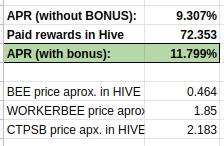 As always, in the end, let's give the exact numbers for this week... There will be distributed 123 BEE tokens and 7 CTPSB tokens as a bonus... The APR (without the bonus) was 9.307%, and when we added the bonus it went up to 11.799%!
I have calculated the ROI approximately with medium prices for all tokens at the moment of creating this post... So, those numbers are valid if you bought WB and sold BEE tokens at the current prices...
Do you want to sponsor the PH-Pool with your tokens, receive a short SPONSORED segment in this post and raise awareness about your front-end or dApp? Please let me know in the comment section, or contact me through Discord or Twitter and we will find the best solution for both parties...

If you want to join the WorkerBee PH-Pool, the only thing that you have to do is to STAKE tokens to YOUR account and DELEGATE your staked WORKERBEE tokens to THIS account (@ph1102)! Every week you will get the portion of mined BEE tokens and BONUS rewards!

All payments will be made after publishing this post...
If you have any questions, please leave them in the comment section!
You can find more about this pool in the initial post here https://peakd.com/hive-119826/@ph1102/workerbee-p-h-ool-let-s-help-each-other
Thank you for your time,
~ph~

If you want to support my witness, you can do it by voting for @ph1102.ctp here https://tribaldex.com/witnesses, or just scan the QR code down below...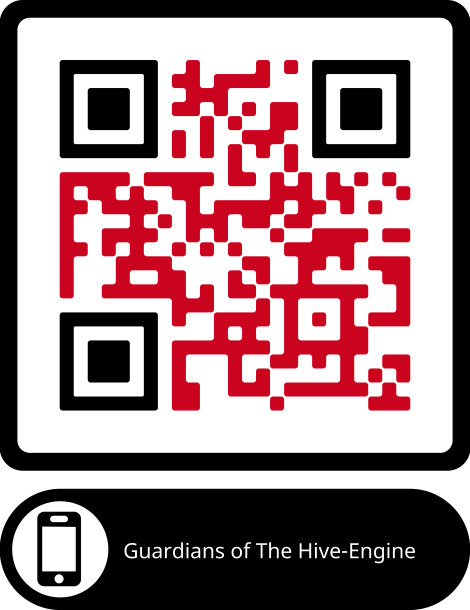 Don't forget to follow, reblog, and browse my Hivepage to stay connected with all the great stuff!
You can also find me on LEO Finance .:. Twitter .:. Odysee

Posted Using LeoFinance Beta
---
---