Why Are You in Crypto? .:. Late Night Blogging
I found this meme somewhere on the Internet, saved it to my drive, and forgot where I got it... The idea of writing a Late Night Blogging post was born at the moment I saw the image, but it looks like my brain needed some time to process it... Also, got some additional ammo toward this topic and here we are...
Another interesting post triggered my thoughts about crypto in general but still connected with this image... It was a post written by @geekgirl, where she listed the names of the Hivers with HBD interests in January... I saw a lot of "congratulations" comments in the comment section, which made me sad... Maybe I'm broken? Why I can't be normal? 😃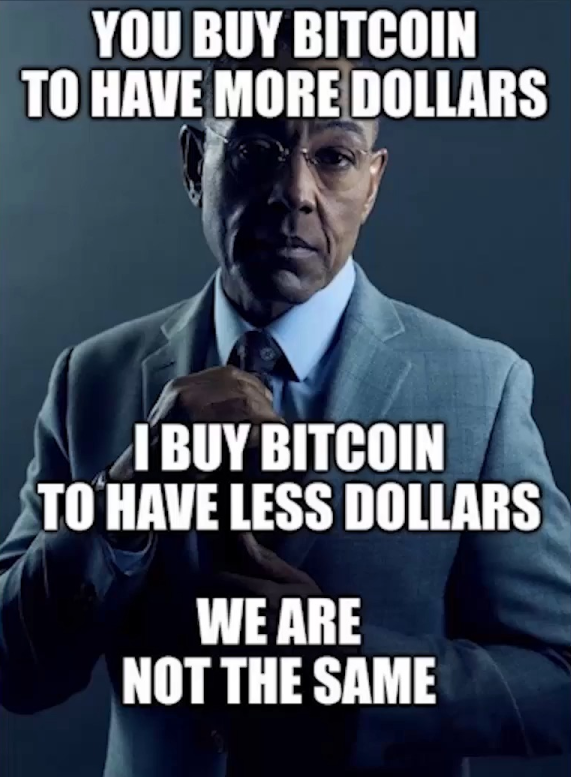 Really don't know where I found it... Google.com
Before getting deeper into it, I just want to clarify some important things... Just to not be a hypocrite on this topic... My name is also on the list and I do have some HBD in my savings account... Also, I hope that I will have a bit more if we see some big bull markets... I'm 99% in crypto and it is not just my passion or hobby, it is something that I do for a living... When you are in that position, it is important to have different portfolios separated... One for long-term HODLing, another for trading, another for investing, etc... But, in the end, some of those tokens have to be used for buying groceries and putting food on the table...

Back to the HBD savings... I do realize that stablecoins are important for crypto and having one in our HIVE ecosystem is great! Also, I do like the 20% interests that we can get by "locking up" our HBD in savings... But... Stablecoins aren't crypto... I mean, they can be integrated into the blockchain, but they are usually pegged to a fiat currency... In my opinion, that's not crypto...
Again, I do understand the need of having them... It's easier to go into crypto, exchange tokens among each other, or just have a "stable presentation" of value... In the beginning, the main idea of having HBD was to be "prepared" for using it for payments... For example, when you hire a developer, you can say how much he will be paid, and you can do it with HBD...
Yes, cryptocurrencies are volatile, what we can experience in these moments too... But, late events with money printing and higher inflation(s) all around the globe, showed us that even fiat currencies can be volatile... Anyways, crypto is still young, and it is normal that it's volatile... When you have bigger adoption these "price moves" will be smaller... As a matter of fact, they already are smaller than they were in the past...

Now, back to that image/meme... I suppose that everyone has their own reason why it is "in crypto"... Are you here to get some fast bucks and leave when we come into the harbor, in the "calm sea" times? Are you here to put your fiat money into HBD savings and "preserve" the value of your precious fiat? Is really 20% APR on HBD more than the potentially higher price of HIVE (+ APR on HivePower and curation rewards)?
In the last 4-5 years I have followed the rule that you can see in that meme... I have bought Bitcoin, ETH, HIVE, and others to have LESS fiat as I was more scared of its devaluation than of risks in crypto...
How about you? What are your reasons to be in crypto?
Thank you for your time,
~ph~

If you want to support my witness, you can do it by voting for @ph1102.ctp here https://tribaldex.com/witnesses, or just scan the QR code down below...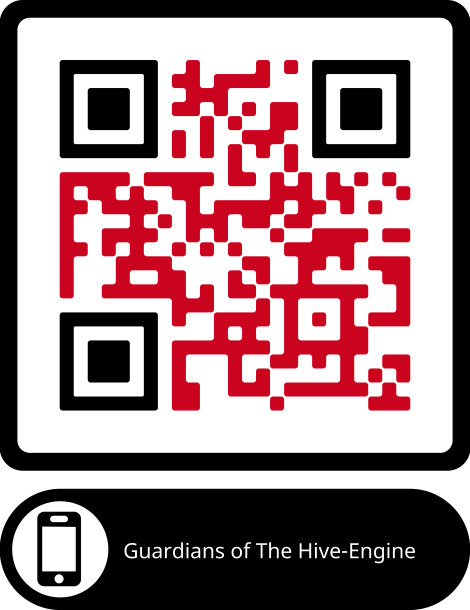 Don't forget to follow, reblog, and browse my Hivepage to stay connected with all the great stuff!
You can also find me on LEO Finance .:. Twitter .:. LBRY

Posted Using LeoFinance Beta
---
---