Hello From the New Dolphin - I Am Alive Day 2
---
At the beginning of 2020, I have made goals for this year, and one of them was to become a dolphin on the STEEM... Who would say that I will do that on a completely new network, and already at the beginning of April?! But, here I am, preparing myself for the next step which is an already easier job to achieve because of the secure future that Hive brings to all of their members...
Thanks to #HIVE-PUD12, I have powered up a significant amount of HIVE and get over the magic 5K HP which is an entrance to dolphin status! I had some hopes that I will do that, but I didn't expect to do it so early... How did I do this great photo-finish?
Well, I have to admit that I have profited from this STEEM/HIVE fork and high volatility of both currencies in the first couple of days after the fork... I have patiently traded both cryptos and slowly withdraw a chunk of HIVE to my account... The main idea was to be patient...
I have remembered that just 2 months ago I was writing a post about the dream of the dolphin to celebrate a dolphin status of @thekittygirl, and here I am 2 months later knocking on the same door! Maybe that moment was a trigger for me to push more and grab faster forward!
Anyways, one goal is accomplished, it's time to push even more... I'm happy that I will provide more valued upvotes to my friends and great content creators! Also, I'm happy that I'm alive and this awesome blockchain #HiveIsAlive!
This post is also a celebration entry for the #IAmAliveChallenge, created by @flaxz! You can find more details about this challenge here: https://peakd.com/hive-100421/@flaxz/glmrrjya
Take care,
~ph~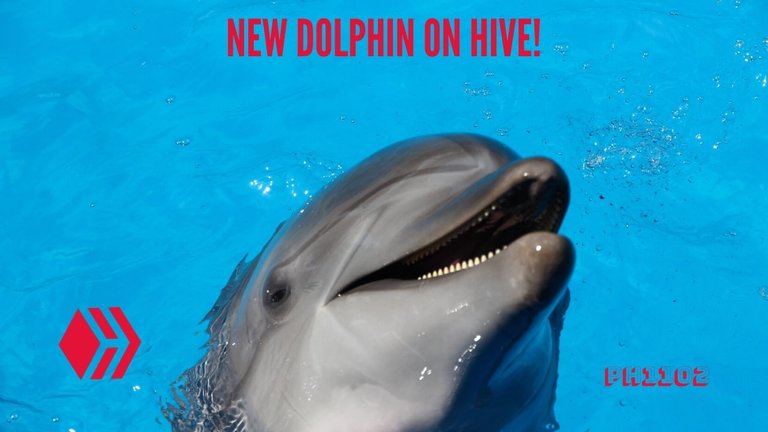 ---
Recipe for keeping Coronavirus away...
Wash your hands more regularly, and a minimum of 20 seconds
Avoid touching your face, mouth or nose,
Keep distance when you are on the street (if you are not in a lockdown),
Stay home if possible
Wear masks if you have symptoms
---
Music in video:
Growing Up by Scott Buckley https://soundcloud.com/scottbuckley
Creative Commons — Attribution 3.0 Unported — CC BY 3.0

.:. .:. .:. .:. .:. .:. .:. .:. .:. .:. .:. .:. .:. .:. .:. .:. .:. .:. .:. .:. .:. .:. .:. .:. .:.

Don't forget to follow, resteem and browse my Hivepage to stay connected with all the great stuff!

You can find me on ClickTrackProfit .:. Twitter .:. LBRY

.:. .:. .:. .:. .:. .:. .:. .:. .:. .:. .:. .:. .:. .:. .:. .:. .:. .:. .:. .:. .:. .:. .:. .:. .:.
---
▶️ 3Speak
---
---