PowerUpDay // Auf dem Weg zu 3000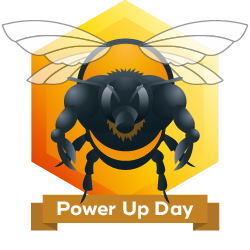 Hive Power Up Day Juni 2021

Hallo zusammen!
Für alle die es vergessen haben heute ist HivePowerUpDay!
Für mich übrigens der zweite PowerUpDay und dieses Mal habe ich vorgesorgt.
Um das Ziel der 3000 Hive Power zum Jahresende zu erreichen werden diesen Monat 60 Hive der liquiden Mittel aufgepowert. Nicht ganz in notwendigen Schnitt aber ich hoffe es wird in den nächsten Monaten mehr.
Wie es sich für einen PowerUp Post gehört, Auszahlung natürlich auf 100% Hive Power!
An dieser Stelle noch mal vielen dank an die Organisatoren (@traciyork and @victoriabsb) und alle Preis Spender für kommenden HPUD.




Hello everybody!
For those who have forgotten today is HivePowerUpDay!
For me, by the way, the second PowerUpDay and this time I have taken precautions.
In order to achieve the goal of 3000 Hive Power by the end of the year, 60 hives of liquid funds will be boosted this month. Not quite in the necessary shape but I hope it will be more in the next few months.
As it should be for a PowerUp Post, payout on 100% Hive Power, of course!
At this point, many thanks again to the organizers (@traciyork and @victoriabsb) and all prize donors for the upcoming HPUD.

---
---