Photophile Monochromes # 1
Hi everyone, it's been a while since I posted an update. The past couple of weeks have been quite busy with work and the fact that New Zealand is still in lockdown, working from home can be quite a challenge.
The curation reports, while appreciated by many of those who have been curated and featured in my previous posts, are seen by some parties as self-serving. I started this curation post relatively on a very low voting power and continuously powering it up and looking for ways to maximize curation rewards. Yes, it benefits the account, as at the end of the day, the rewards end with the account. This is the reason why I accumulated PIZZA and BEER tokens to reward those featured authors, aside from the upvote that they receive. To avoid the account being flagged as "spam".
Moving forward, I will continue curating photos I find interesting but I will also share a photo that I've taken in the past. However, the photo that I will share in my post will be themed "monochromes" --- black and white photography.
This will be my first share.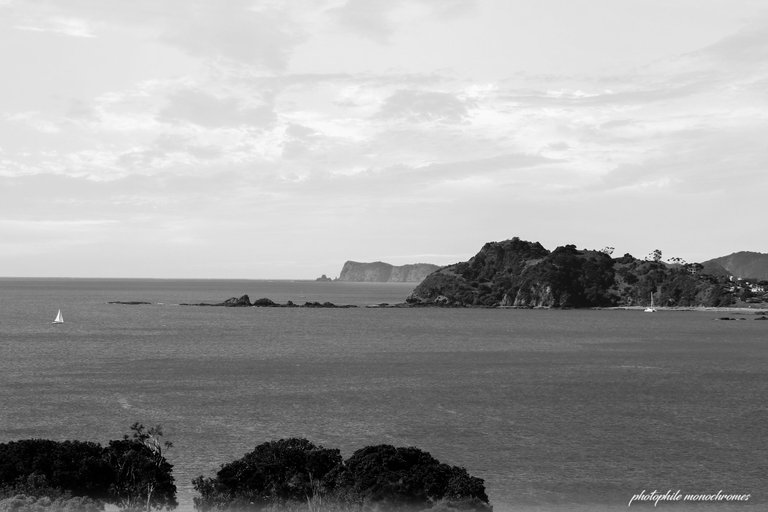 This is the coastline in Paihia, one of the towns in North Island in New Zealand and is home of fine beaches and coastal attractions. It is the gateway of NZ's Bay of Islands, an enclave of more than 140 islands which includes the country's first capital, Russell.

F-stop: f/8
Exposure: 1/500 sec
ISO speed: ISO-100
Focal Length: 125mm
---

Hi, I am @photophile and I like checking Hive posts containing photos which I find interesting. I love travel and nature photos, sunsets, sunrises, flora and fauna and mouth-watering dishes. I also support the @hiveph community and the @dbuzz HIVE Dapp, which are set as beneficiaries of my post.
---
---