Landscape at the road in my village in rainy season and forest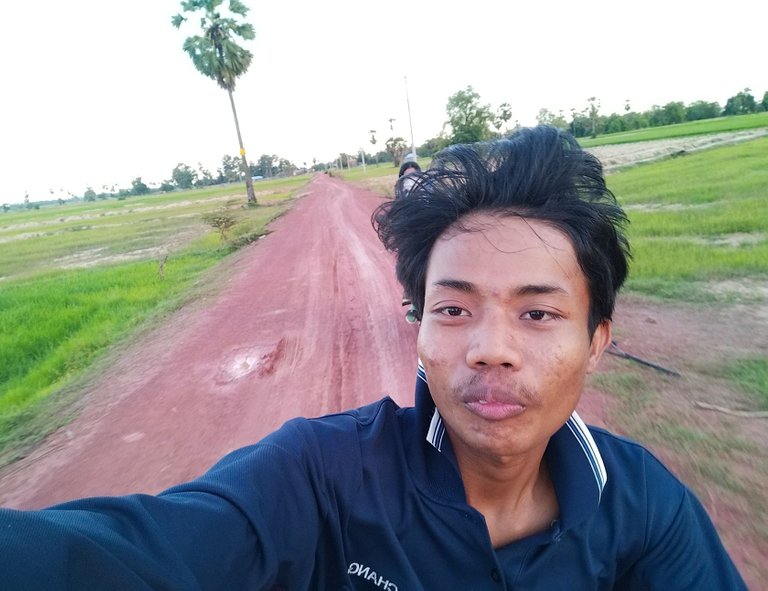 Hello everyone, yesterday I rode the motorbike in the road in my village. I was very happy and I traveled with villager to see the rice field. My face is not nice because of I never use product for paint. I am very thin and my hair is long. This road in my countryside in pursat, cambodia and especially It was difficult for traveling in rainy season. In the free time I like doing work in my village in rice field. I selfied with the road for everyone go somewhere. This road we can go the market and go to the other village. In my village they called name is phteschek. It's maybe 10km from province in my living. In this village people like doing farm. Roads here there were red Road and white Road.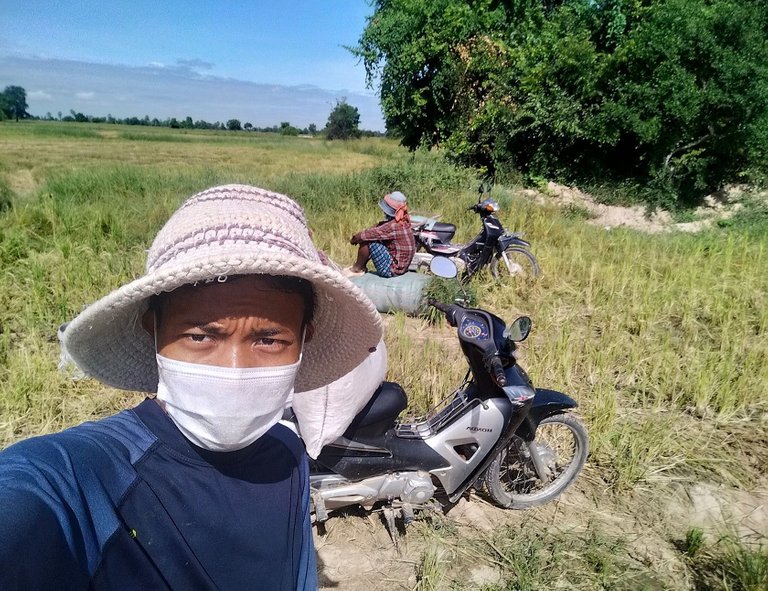 I travelled with them to harvest grass and they are sitting there. I like go to forest and found the plant for show you know it. I wear the mask and hat under the sun is light. It was very hot and difficult as farmer like them. They always went to rice field to see it. This is a village other my living and people here like doing farming. They started do farm three times ago.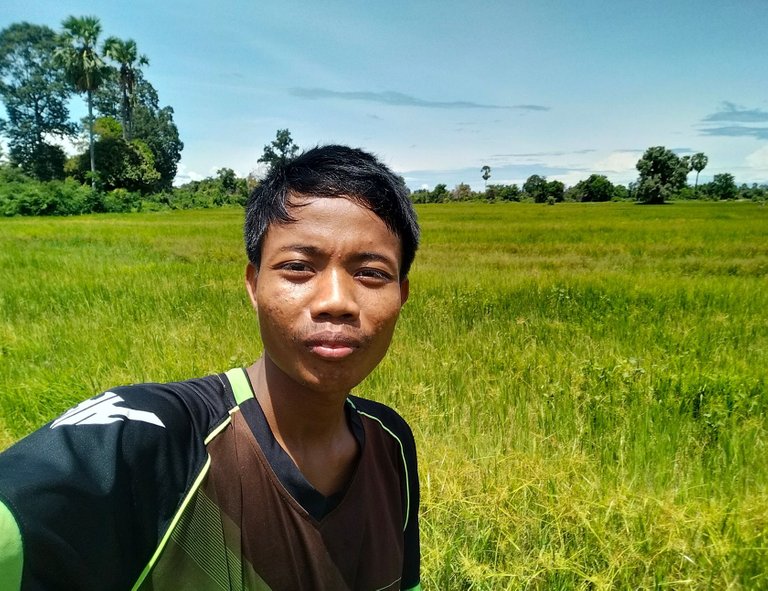 This is my rice field in my village. I went out alone to see the landscape here. I cut my hair is short. My face right now is black. This rice was important for my parents do it. This is picture behind my back. There were alot rice fields. Rice was not ripe yet. Weather was very well and sun was opening light. In the free time sometimes I like walking with my nephew to see the fruit in the forest. I hope you like my description.
Thank you for reading. Have a good day. Escape the covid-19.
---
---