The activity in the morning my grandma and mom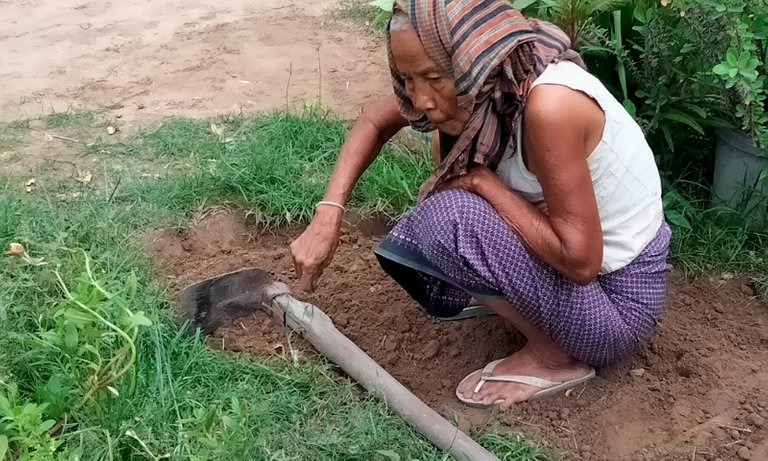 Hello Hive, Today I want to show you about activities in home. This is my grandma and she is doing work in ground and harvest grass. In the free time she always works around home and grow plants around the garden. This is place for all grow plant and she doesn't have free time every day. In the morning my grandma like working with nature and she said nature is life for everyone. We say nature protect world from flood and fruit is food for body.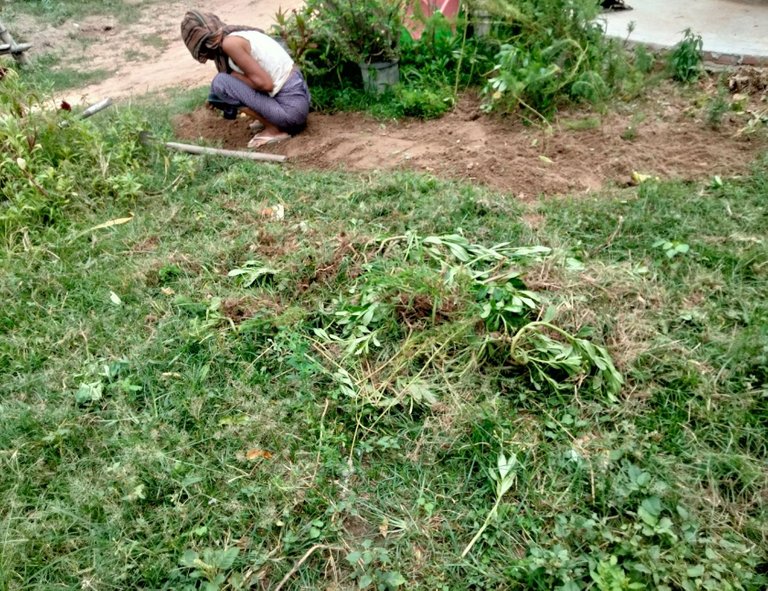 She always goes in the garden for harvesting grass and do something there. She prepares garden and use hoe for digging grasses and there are alot of grasses in garden.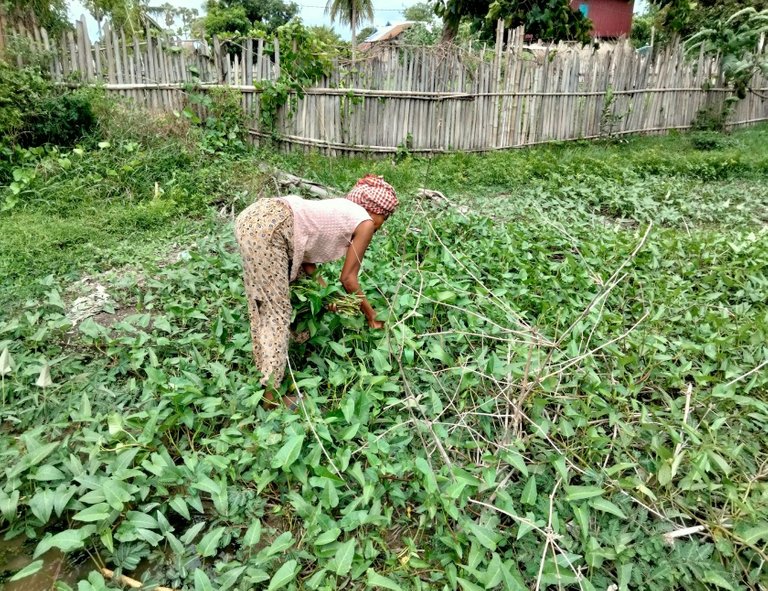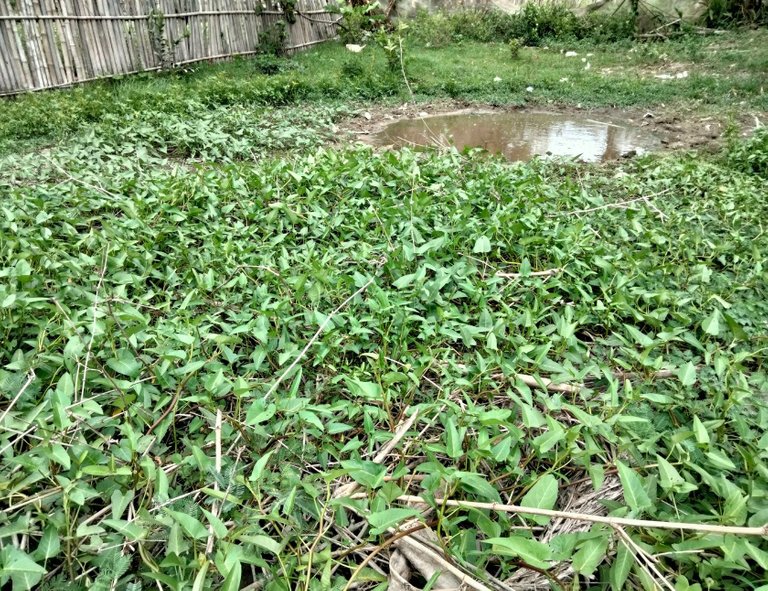 This is my mom in the picture. She sometimes picks water morning glory for cook in the family who want eat it. This water morning glory my grandma grow it and it grows well in the pond.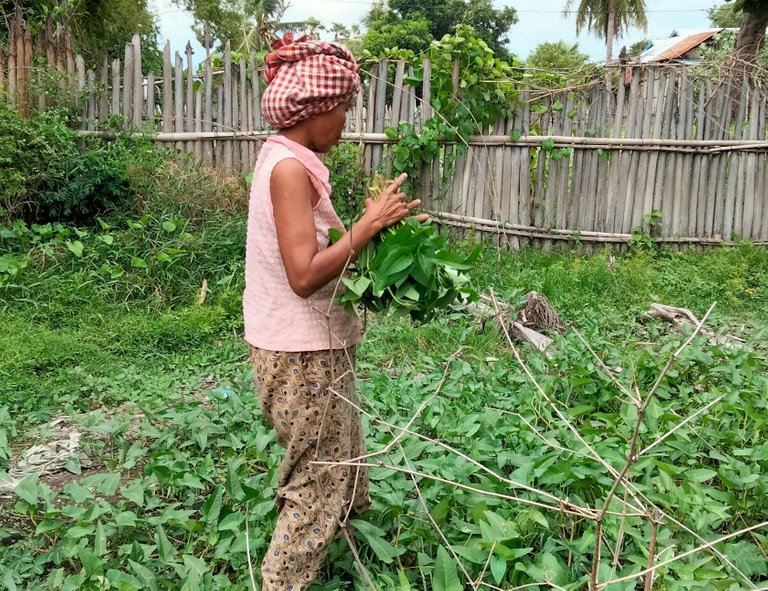 My mother sometimes pick water morning glory by hand and knife. She takes it make food for eat and these water morning glory are not difficult for pouring it. In the pond it grows very fast and sometimes my mom picked it sell in market. My mom always grow plant around home and find plant for cook. Finally I hope you stay safe in home and happy all family.
Thank you for reading. Have a good day. Escape the covid-19.
---
---