The areca nut tree fall and cut fruits for eat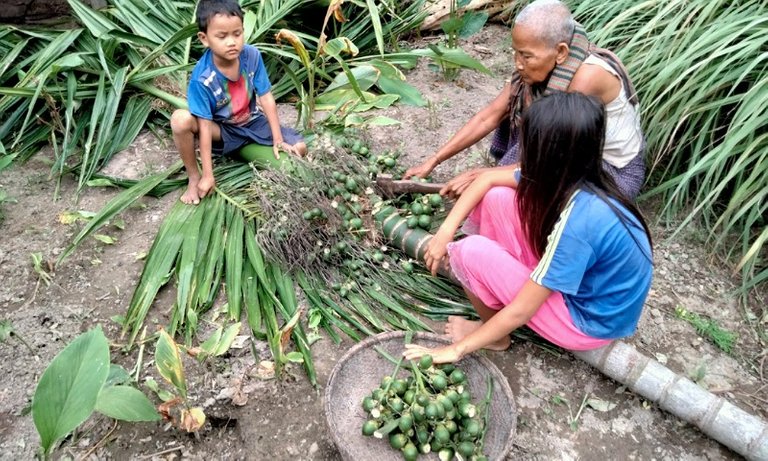 Hello everyone ,Today my grandmother cut the Areca nut tree in the home and she cuts it with grandchildren. There are alot fruits and there are ripes and greens. My grandmother use hatchet for cutting it and there are many branches. She always eat it and grandchildren like eat it too. She planned it around the home and it's tall and short. It's fall by wind and she cuts it to save it eat in the free time with oldest person. Sometimes she talks with as oldest person live in the village and they like eat it very much.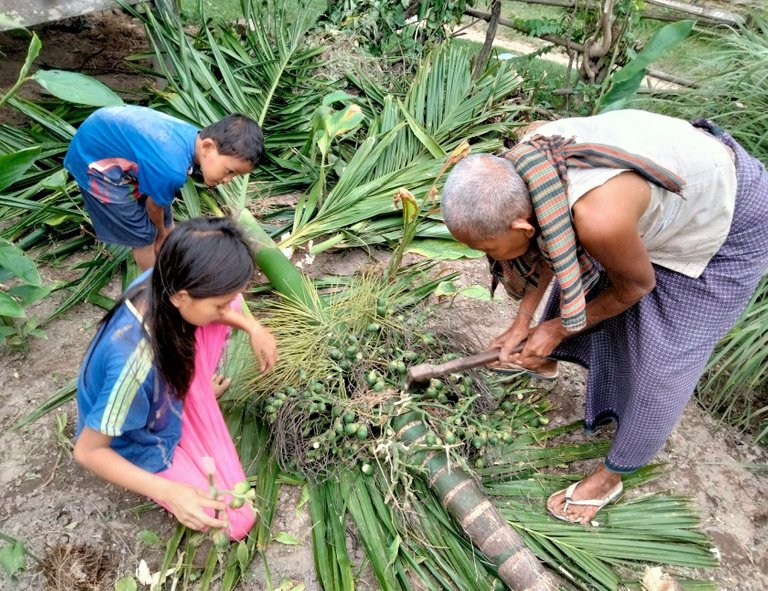 My grandmother like working in the home and she always planned vegetable in the garden. She used grandchildren take leaves go away and take the areca nut in the basket. Grandchildren see her cut it and sit on the tree. My grandmother is old and she is 78 years old. Especially in the free time she likes eat these fruits very much and make mouth is smell good. We can take it to protect leg disease from water and I like eat it in the free time too. It's very bitter but it's delicious. The leaves we can make thing play for children and we should pull it. In the picture is my niece and nephew live near my home. I always play with them and use them to buy thing in village.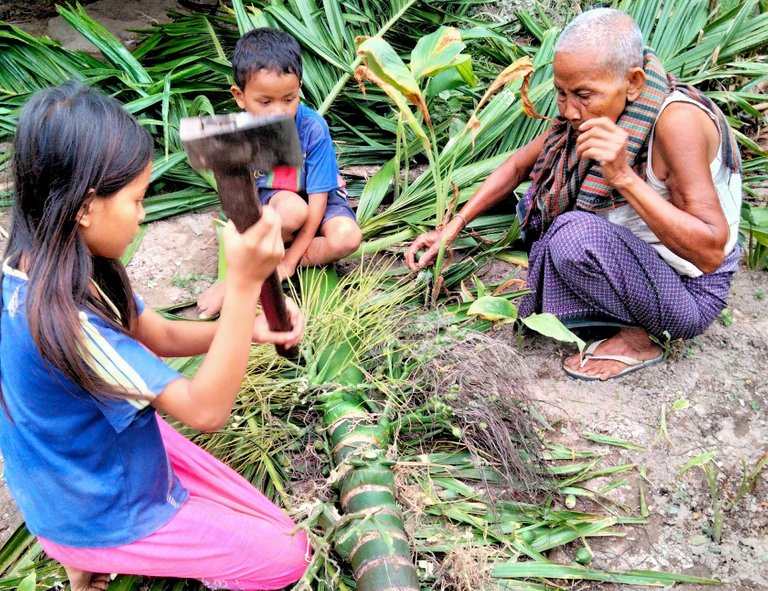 She is very tired for cutting it and grandchildren cut it. This tree we can take it to make bed for sleep and it's very long. My villager cut it to make bed that my grandmother give them.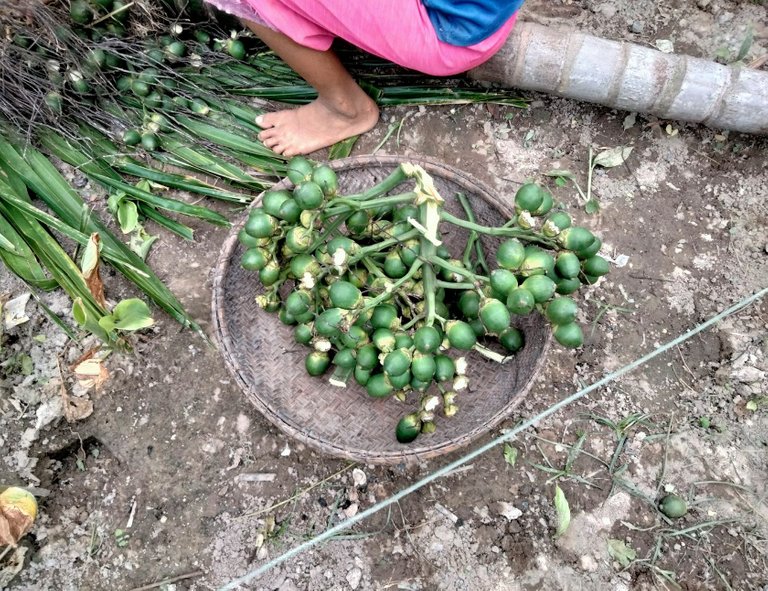 My grandmother take it put in the basket and it is heavy for lift it. She is fraid fall on the home and I cut it and pulled it.
Thank you for reading. Have a good day. Escape the covid-19.
---
---