The lotus fruit in the pond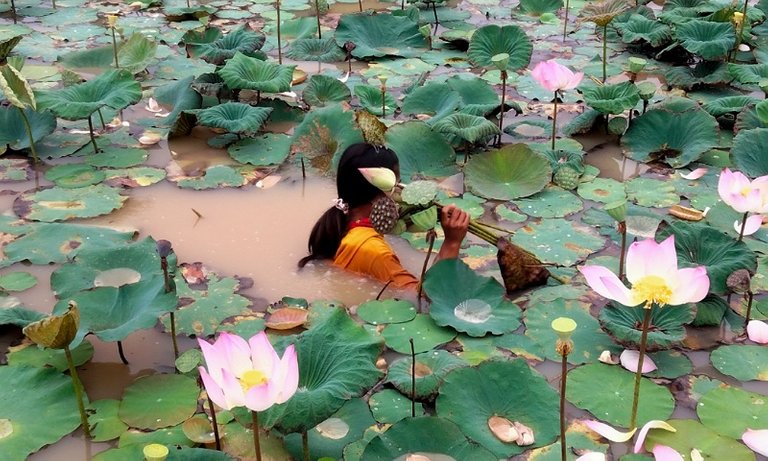 Hello Hive, Today I go to the rice field in others village and I go there to buy the lotus. I sometimes come here in the morning and see the nature around us. In the picture she's owner of lotus and sometimes she picks it to sell in the Market. She can swim in the water and pick it. It's grow in the pond and it is maybe two meters deep. There are many fruits and flowers in the pond.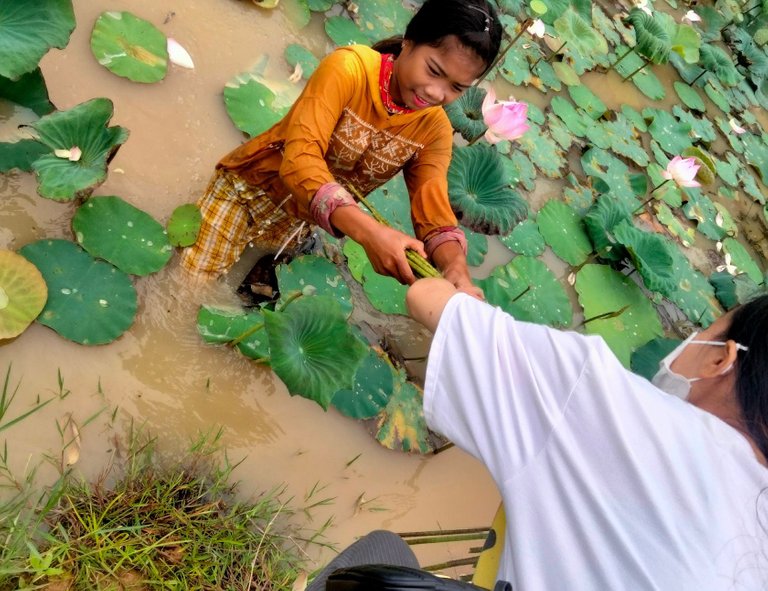 She gives it to my cousin and there are many flowers in the hand. She is rising on the ground and she is smile fresh when I say thank you to her. She is wet and go home change clothes. I feel happy with nature in the rice field in countryside and there are many flowers that I know and don't know it.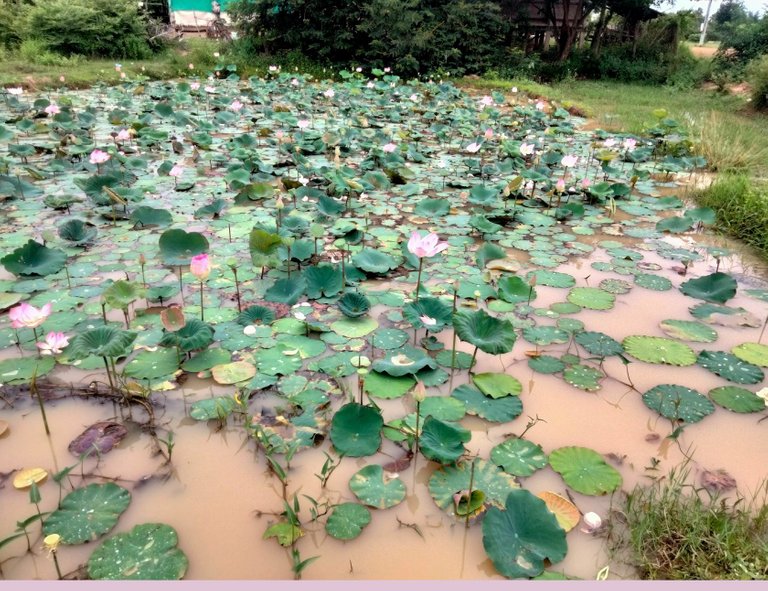 It has all seasons cambodia in the countryside. It's not far from my living and it is maybe two kilometers. In the pond owner always pick it to go pagoda for make festivals in buddhism.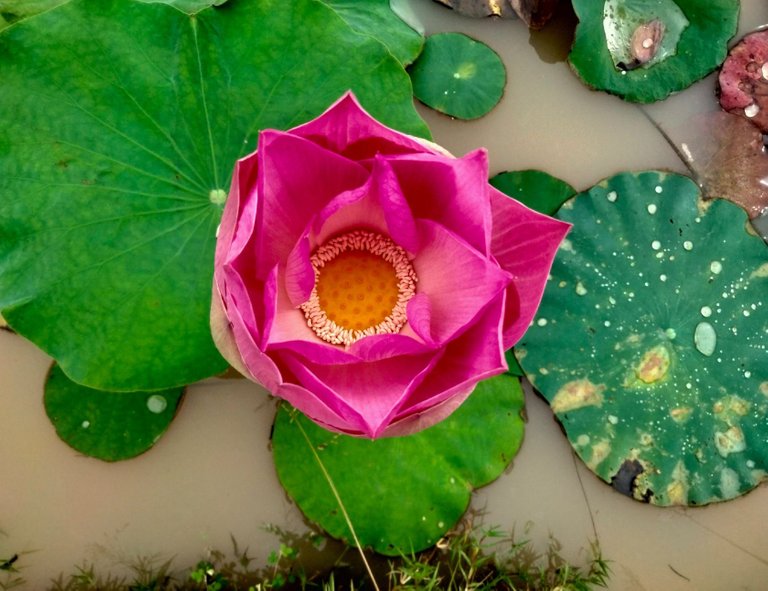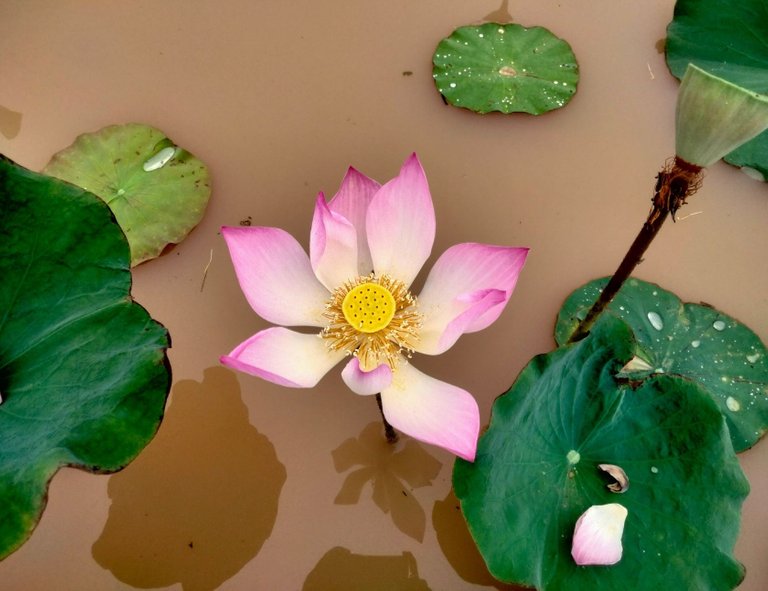 Flower is charm for insects and person. It's very nice and nature is life for everyone. It can give up us food and medicine for health.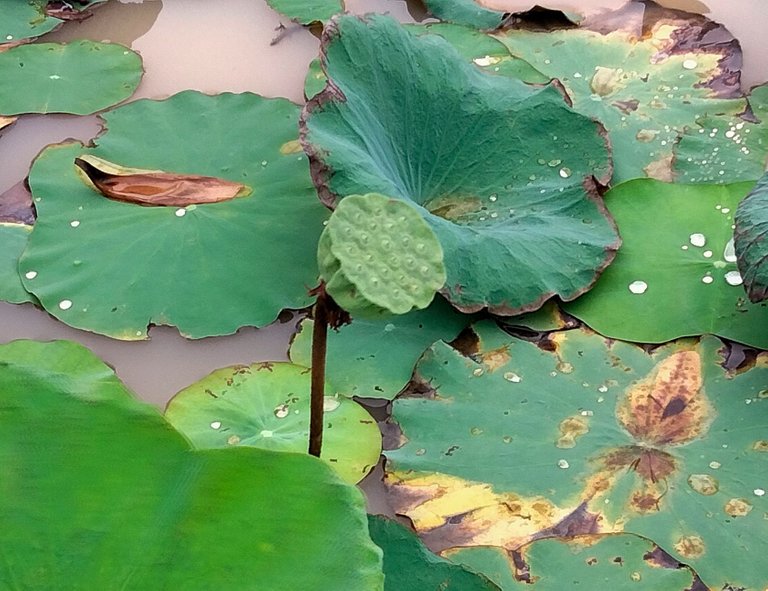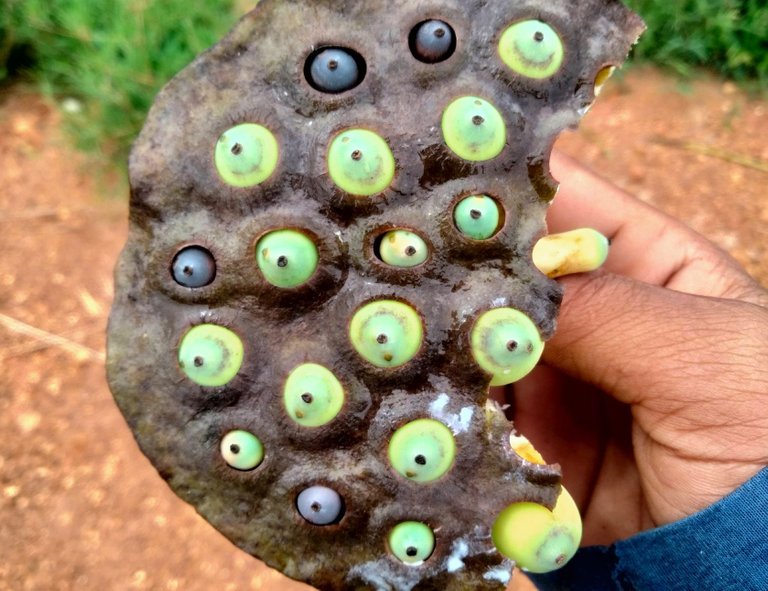 I peeled the lotus and eat it. It's delicious and yummy. There are ripes and greens in the pond. I like eat it so much and we eat it make feel fresh.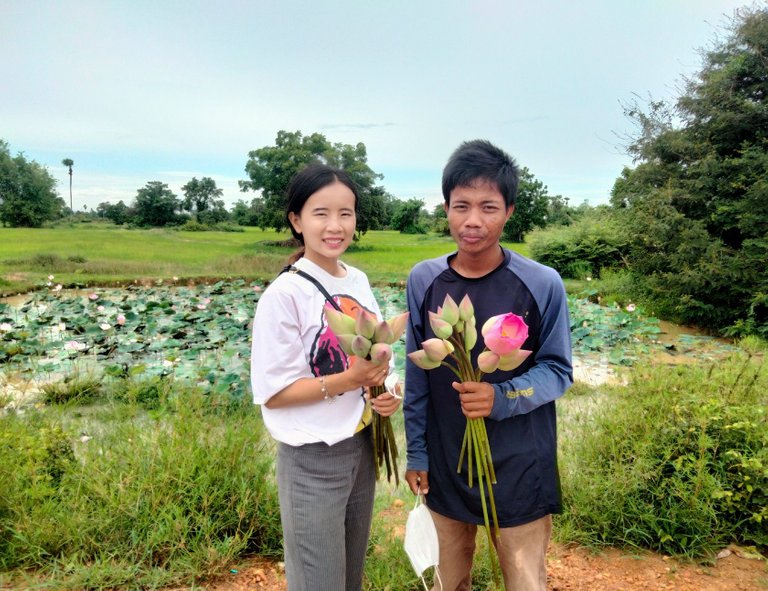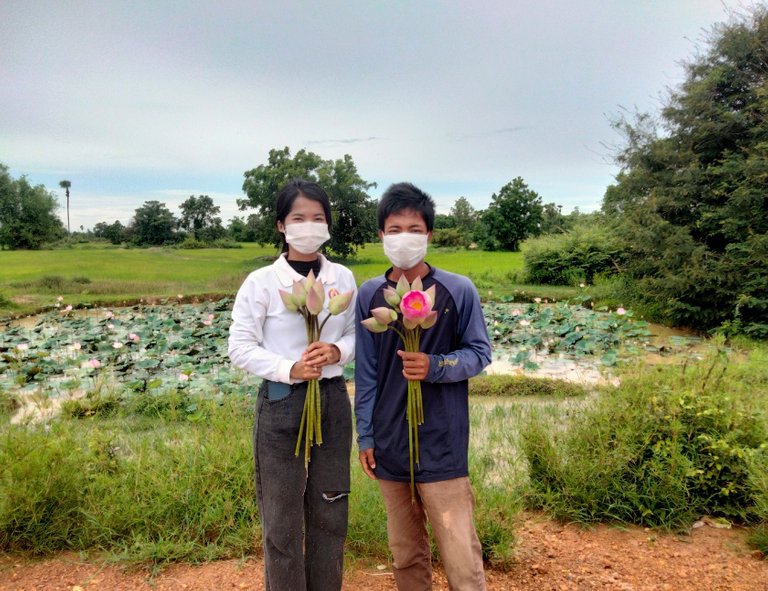 I take photograph with my cousin and landscape is good. I feel happy with nature around there. Sometimes I wear mask and no mask. My cousin is very cute. I hold the flower in hand and it is nice with we smile fresh.
Thank you for reading. Have a good day. Escape the covid-19.
---
---