The nets for fishing fishes in the river and plant around there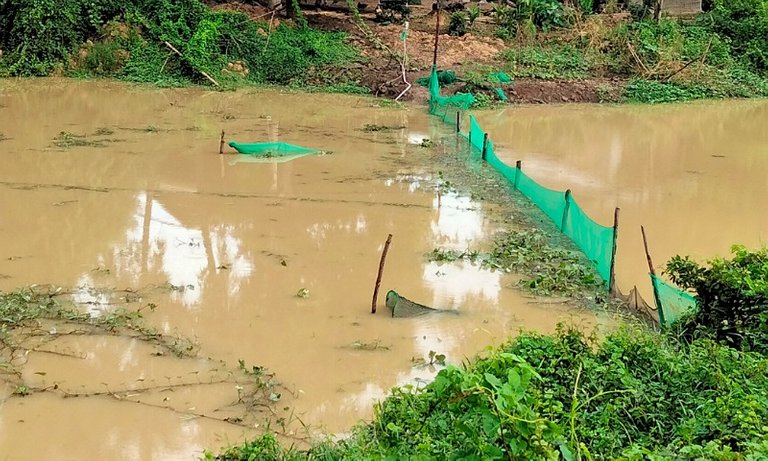 In the morning,my villager often come to the river to pick up nets to cook fish. Now the river is rising with fish for fishing and there are alot fishes in the water. He used R'sey for make fences. In this season rain is raining in the mountains and it flows into the river, canals and lakes. In water There are two nets for put fish cook food and my villager always pick the vegetables around the river. There are lots small fishes in the nets.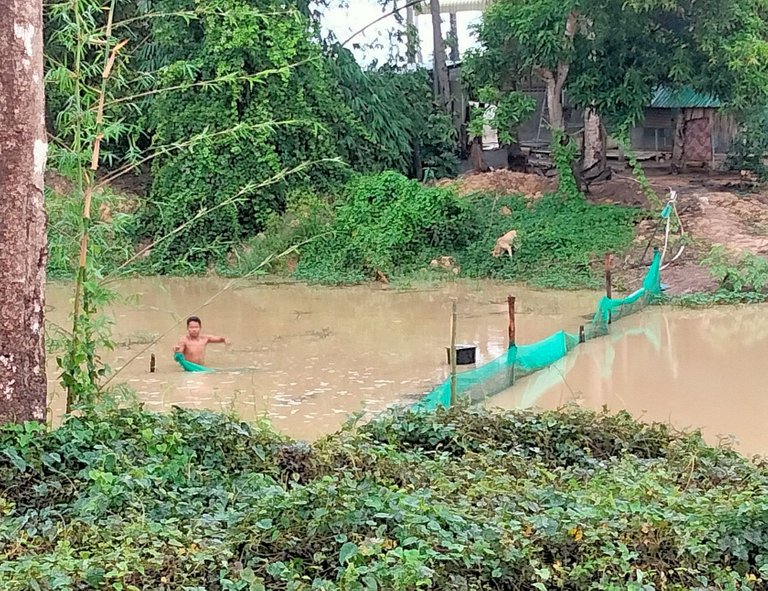 He walks in the water and lift nets that you seen in the picture. Sometimes he swims to there and the river is not deep. He is good at swim in river and he is not afraid the water.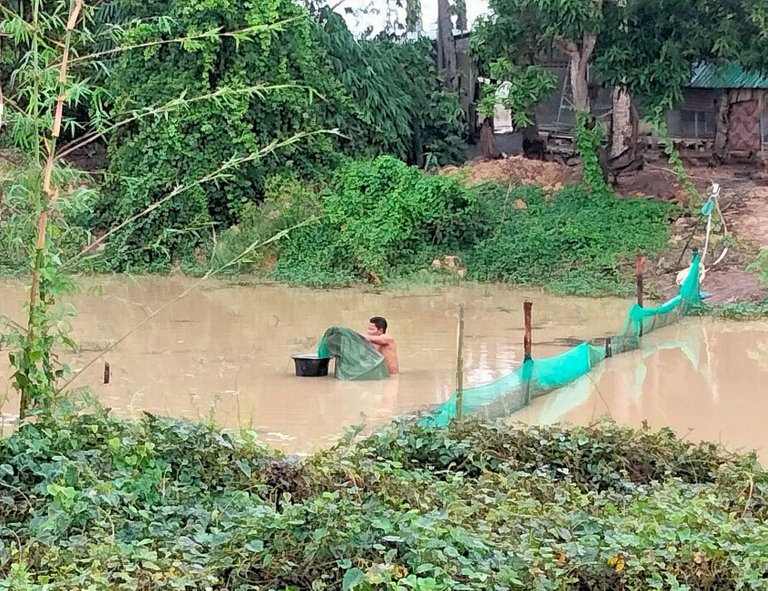 He is lifting the net and put fishes into the pot. I take photograph him and zoom by oppo A53. He is far from me and difficult for take photograph. I always see him lift nets everyday and sometimes he takes it to sell in the market. He is a farmer and do farming in the village. These nets he buys it from the market and it's price. It maybe $20 for take it in the river. I called him do you have a lot of fish? He told me I have alot of small fishes in the pot. He is far from me and he walks away house.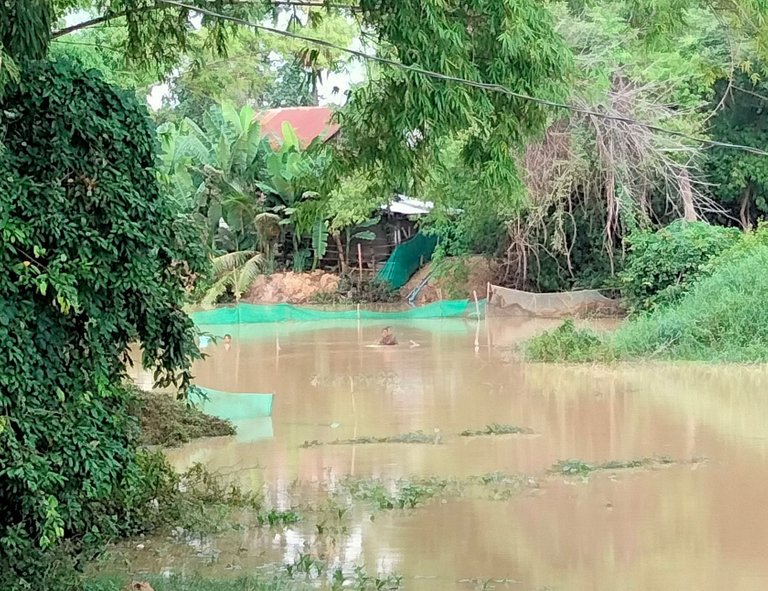 There are lots plants around the river and especially bamboo shoots they grow it around river. This picture person is picking the vegetables in the river and he swims to pick it. The picture is not clear but I hope you like it.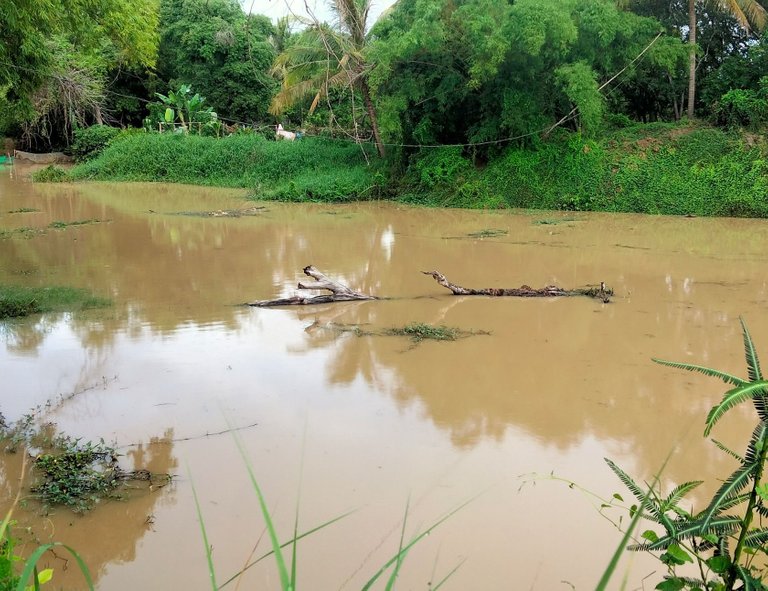 You see the picture I showed you. The wood floated on the water, it was brobably big. Sometimes they ride it. It's far wood and sometimes my villager cut down trees soaked in water to build house. Finally I hope you like my description.
Thank you everyone. Have a good health. Escape the covid-19. Success in business.
---
---