ARE CEXs EXCHANGE BETTER THAN DEXs OR They are all Good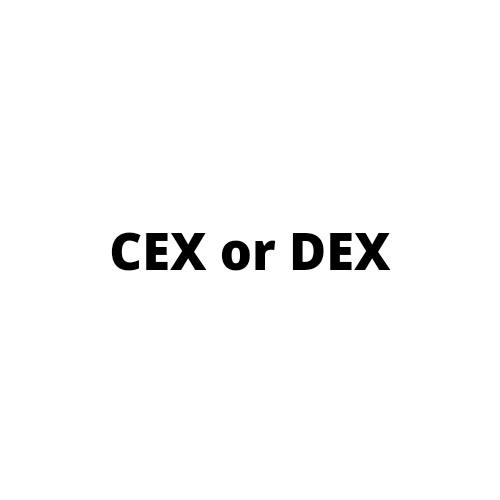 Drop your opinion 😊
Lets dig dip into Centralized Exchanges.
CEXs (Centralized Exchanges) - These are exchanges that holds your private key. They control your Crypto wallet. Just like the traditional system where banks controls our funds. Centralized Exchanges have advantage and disadvantage as well.
ADVANTAGES:
(1) They are stress free when one wants to buy Crypto. CEx support the use of Debit/credit card, bank transfer in purchasing Crypto with just few steps.
(2) They are easier to use.
(3) Easy to navigate.
DISADVANTAGE
(1) Users don't have privacy to their assets.
(2) They can be hacked easily.
(3) They may shutdown at any time because unfavourable conditions.
DEX( Decentralized Exchanges): In this type of exchanges you control your wallet by yourself unlike CEx. They 95% more safer than CEx also.
ADVANTAGES:
(1) The security is by yourself because you own your private key yourself.
(2) There are KYC verification it's stress free.
DISADVANTAGES:
(1) It has limited trading functionalities compared to CEx.
(2) DEXs finds it difficult to accommodate a lot of users.
Which do you prefer you were asked CEXs or DEXs?
---
---