Second HivePUD: Growing Little By Little
From a cute red fish I am now embarking my wonderful journey as a humble minnow.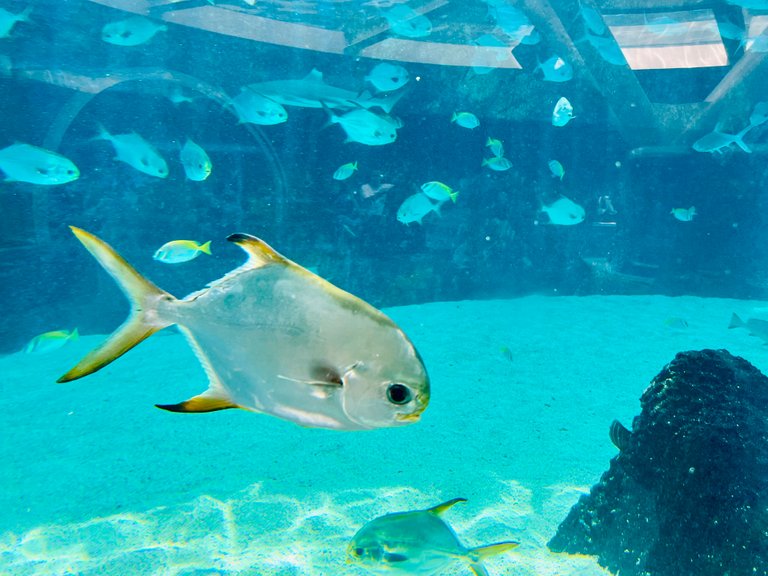 I am a work in progress at my own atmosphere. Small or big, what matters most is the power to grow and make progress.
November came in a blink of an eye and it is now my Second Hive Power Up Day.
My Humble Growth And Progress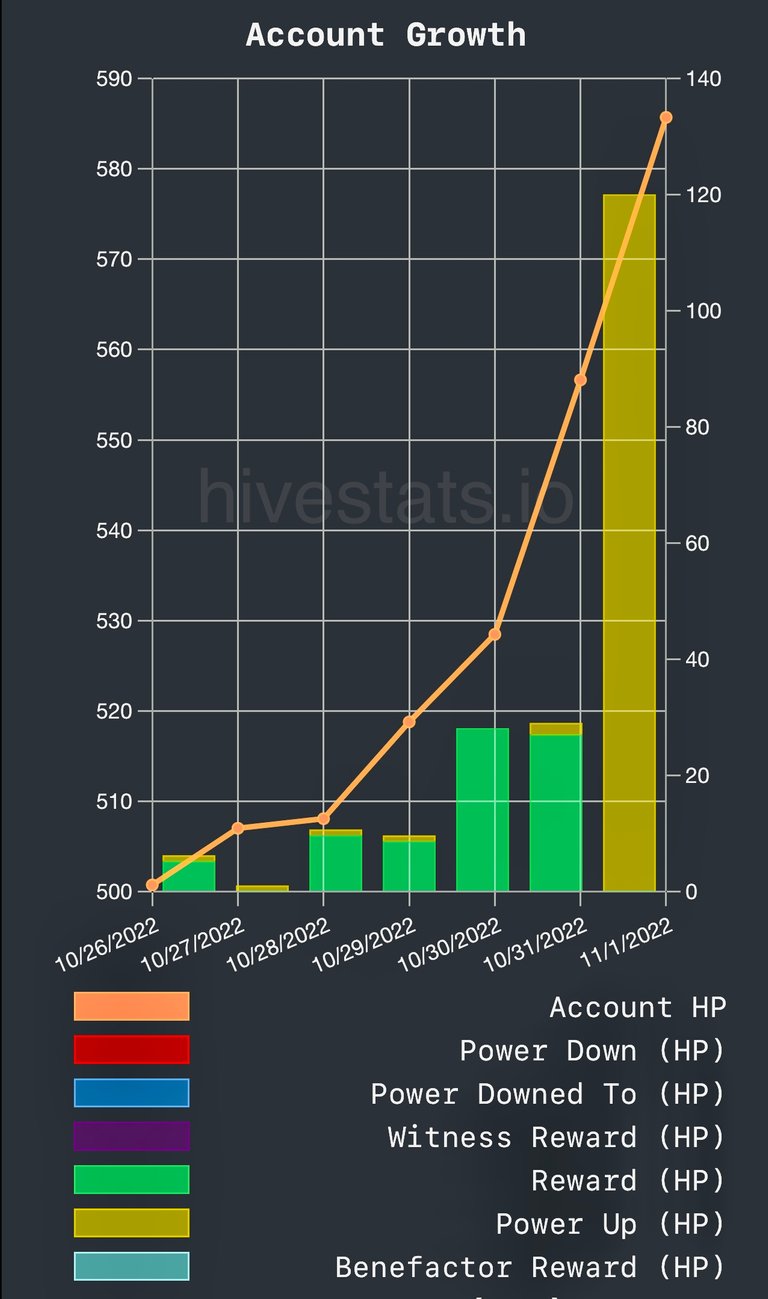 Source
HiveStats displays the humble growth and progress of my account each day. Little by little it is growing and the chart shows an increasing increment as I powered up.
I admit when I joined on the Hive blockchain for the first time, I was as innocent as a lamb, but when I started to explore, I discovered that there are still more things to know and learn, and that I am delighted to see a glimpse of bright light through every kind soul I met in the community who never failed to help me along with my experiences every single day.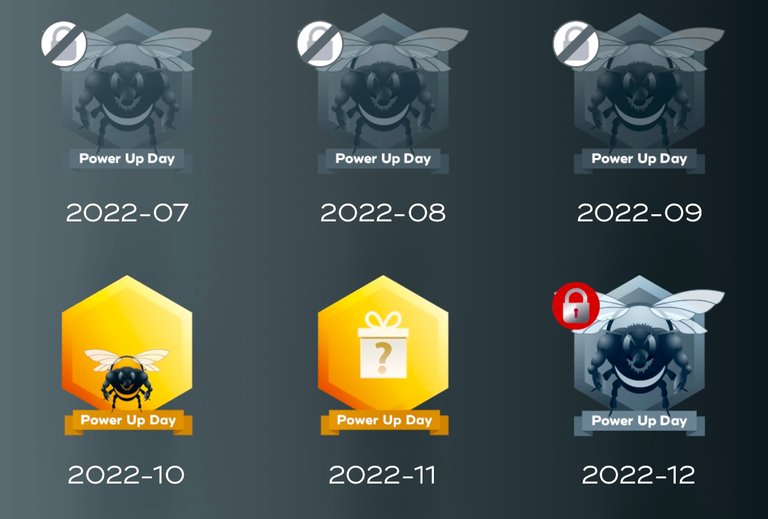 Source
I was able to join Hive Power Up Day or #HivePUD for two consecutive months plus a whole month PUM or Power up month badge.
When I learned about Hive Power Up Day for the first time last October 01, 2022, I joined the fest, I was able to power up 10 Hive, and was able to receive the HPUD badge initiated by HiveBuzz.
Meanwhile, aside from the HPUD or Hive Power Up Day, HPUM or Hive Power Up Month is also existing. So after I learned about it, I was having a goal to complete it for the month of October without missing a day to power up at least 1 Hive. And I was able to achieve it.

Source
Taking everything into consideration, I have been powering up or staking 1 Hive every single day since October 1st of this year to help me with my growth.
August 24, 2022 marked the beginning of my active journey in Hive.
Although I created my account last June 15, 2022, I was never active on Hive and I had even stopped for more than a month for some personal reasons. Because of the motivation back then from my deceased sister with her last words to continue my journey here in Hive, I felt the need to fulfill my promise to her. And so, I came back being active since August 24, 2022.
From August 24, 2022 since I became active in Hive up to present, I was able to track my little growth.
I always value every little progress and achievement that I have in a happy world of content writing and blogging.
Daily Top Upvoted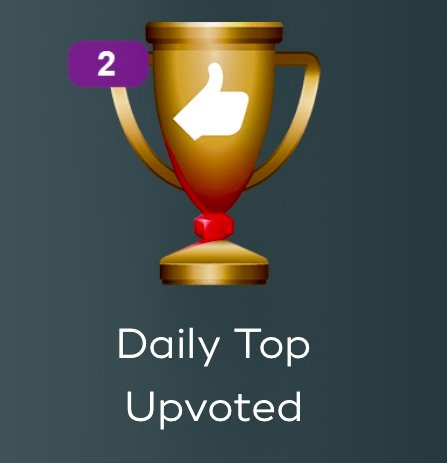 Source
The number in the little tag at the side of the badge indicates that I had succeeded to achieve this award for two times.
The first time I had achieved it was last August 2022, and recently, I got the second award being the post with the most upvotes of the day.
Honestly, when I first got it, I was really very surprised because I did not know about this award and it came to me very timely. I cannot really imagine myself that I was on top, but really so grateful and humbled.


Source
In the world of content writing, it is not all about the monetary things, but what matters and what gives so much happiness is the overwhelming support, love, and appreciation from people around even if I am still a beginner on the Hive blockchain. This is very gratifying and I always look up to everyone.
Weekly Author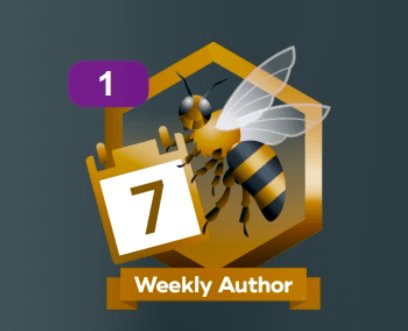 Source
This is a badge I succeeded to achieve for being a regular author on the Hive blockchain by publishing a post consistently.
It really feels so good to achieve this badge that seemed so impossible since I am a busy person. But through time management and consistency, I was able to make it.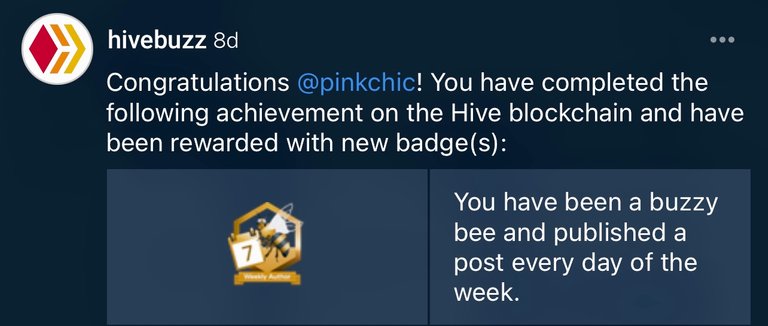 Source
It was very fulfilling to be a Buzzy Bee on the Hive blockchain for everyday of the week.
Hive Power Up Completer
Through powering up 1 $HIVE daily since October 1, 2022 to October 31, 2022, I succeeded to achieve the Hive Power Up Completer Badge.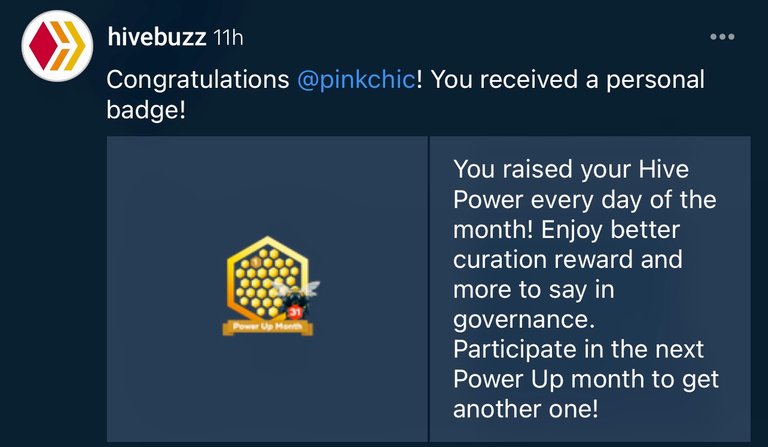 Source
I also kept on buying $HIVE using my HBD rewards. And I was able to transfer HBD to my savings with hopes of gaining interest, with my personal goal to keep it for a year or more.
Reputation increase from 25 to 65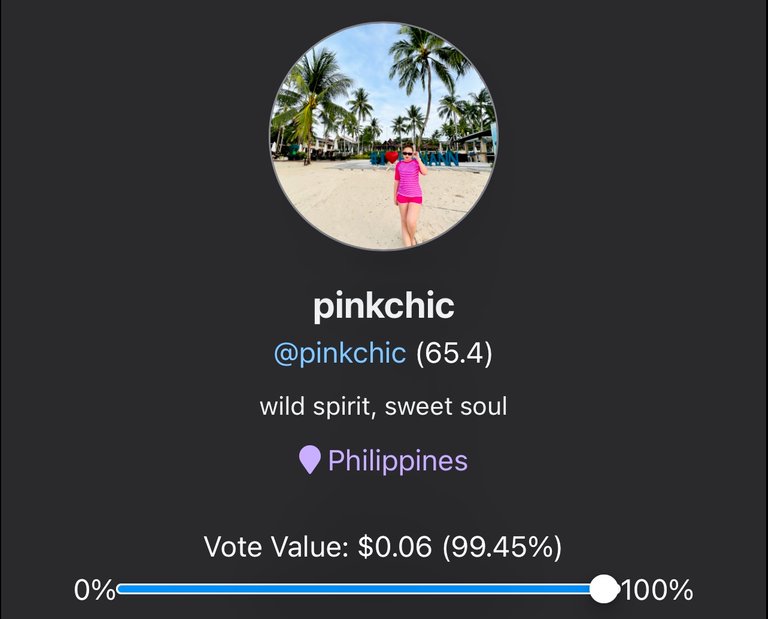 Source
I remembered the first time I joined Hive, I had the reputation of 25, and after I posted, it raised to 40, until such time that I stopped for more than a month. And then now, I am very delighted that it became 65 at present.
I am now a Minnow

Source
From a red fish, I am now a minnow and I wish to become a Dolphin at the most perfect time.
Consistency, perseverance, and patience made me achieve all these humble progress and growth.
My humble growth and achievements will not be possible without a positive attitude and a positive mindset despite all the difficulties that I have encountered as a beginner that helped this journey enjoyable and fulfilling.
Second Hive Power Up

Source
And now, November 1st has come for the Hive Power Up Day. I was able to stake at least 10 HIVE which came from my HBD earnings.
With thoughts of helping others grow their account too, earlier I was able to power up 10 HIVE to the account of two beautiful ladies, namely @xanreo and @itsmetim.
My goals for November will be more focused on self-improvement to becoming a good Hive learner and my growth on the Hive blockchain, and that I am wishing for an an awesome November 2022 Hive power up.
Perhaps I am eternally grateful to everyone who had cared, inspired, motivated, encouraged, and supported a newbie like me in this wonderful journey.
Happy Hive Power Up Day!
---
Disclaimer: All texts and pictures are my own, unless otherwise stated.
---
---