A couple of weeks ago...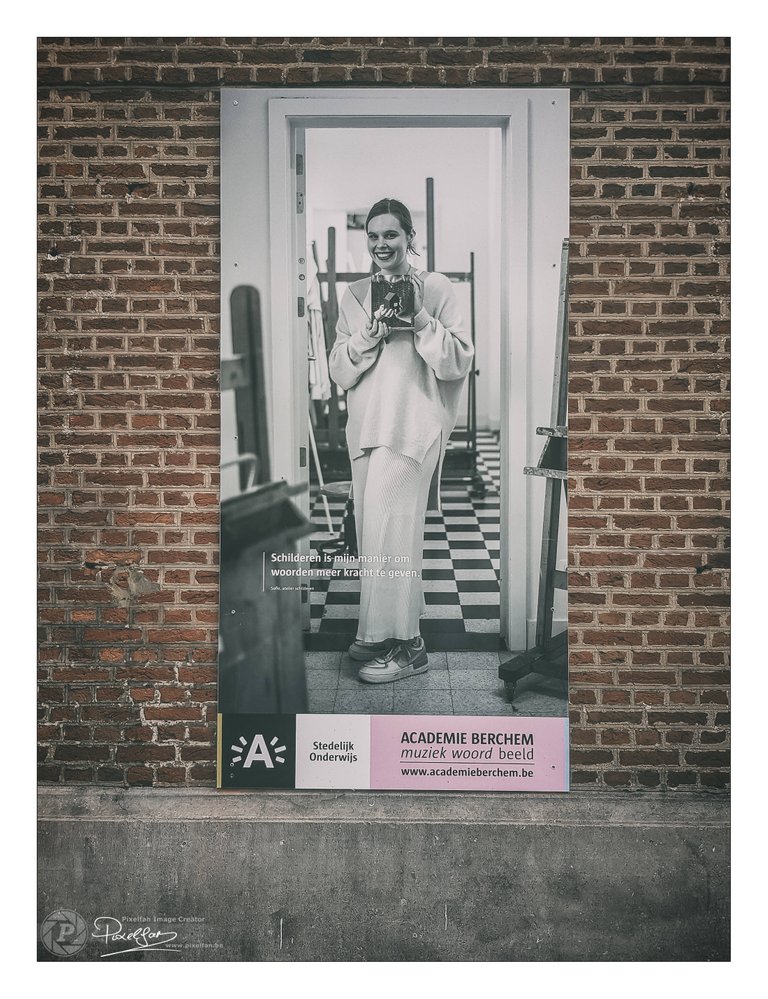 ---
...on a wall outside of the academy of fine arts, and I had to take a shot of it.
Why you ask? Well, it's always funny to see someone forced to pose. You can clearly see from the body language that this is not her thing.
If she could, she just wouldn't have gone that day and stayed home...
Painting is one thing... being used as the poster board for the academy is another...
And then she hasn't seen the posters for the upcoming exhibition... that gets even worse...
What? Why I think this is how she feels, only based on a poster...
Well, because she told me so herself! That's what daughters do 😉
---
You liked this post?
Right you are 😉
Just follow me here to make sure you don't miss any new work. As you can see below, you will be in good company... my 3 skinny friends are waiting for you 😉


BTW: I will not ask you to upvote my posts… deep down inside you know you have to 😉
Curious to see my other work?
Although I spend most of my time here, you can also find me in other places… just take your pick…






---
---