One more re-edit...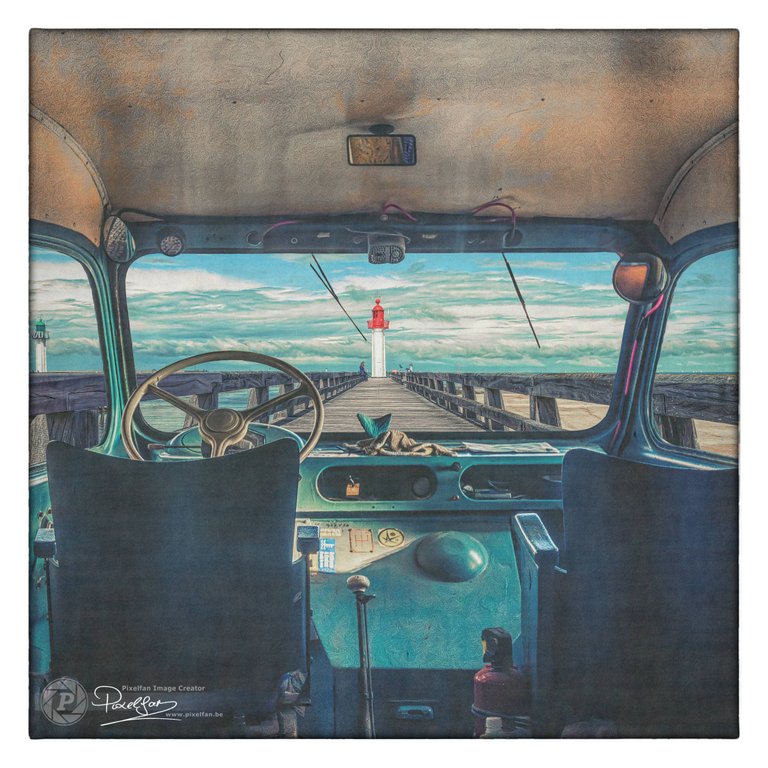 ---
Like the one in my previous post, I had to adjust this one as well. It's not the same car, but I really didn't like the original edit anymore. Too orange...
As a reminder, this was the previous edit…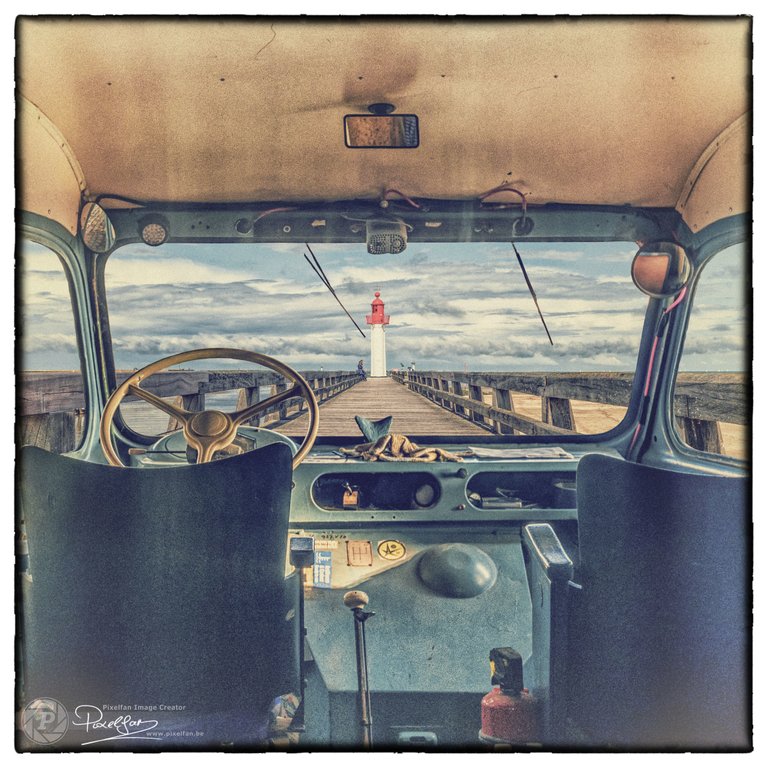 And if you're wondering what type of car this is, it's a 1950s "Renault Voltigeur".
And if you're wondering why I drove around with that...I needed my handyman stuff. They had told me that the lamp in the lighthouse needed to be replaced... 😉🤪
---
BTW: I noticed in previous posts that some of you think this "car-series" are paintings…but they are not. It are heavily edited photography's…

BTW 2: all cars (or bikes) used in these pictures are real and existing. I don't own those cars but did spot them during my hikes and decided to shoot them because they're just good-looking or original or vintage. This doesn't mean that I shot them on the same place as in the final picture… as a matter of fact, I was there but the cars never were…😉 The places in the pictures are mostly interesting or original places… but not always car-friendly 😂

As a final note… I can guarantee that no car or bike has been hurt during the picture-shoot…Please, don't forget to rehive if you like my Vintage Travel series... I'm sure others will like them too!
---
You liked this post?
Right you are 😉
Just follow me here to make sure you don't miss any new work. As you can see below, you will be in good company... my 3 skinny friends are waiting for you 😉











BTW: I will not ask you to upvote my posts… deep down inside you know you have to 😉
Curious to see my other work?
Although I spend most of my time here, you can also find me in other places… just take your pick…






---
---