With all that rain here in Belgium...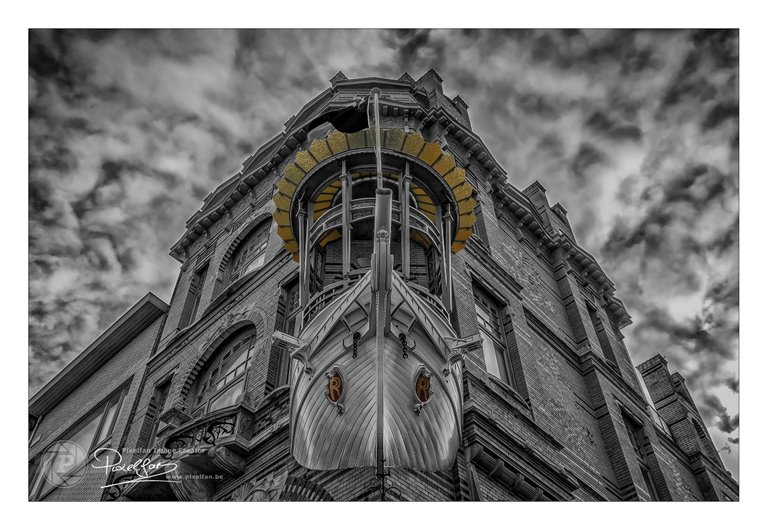 (And the owner of this house must have thought that too)😉
---
Since some of you like beautiful architecture, this one could not be missed.
This Art Nouveau house was built in 1901 and the client was, how could it be otherwise, a shipbuilder.
I pass it every day, I live only a few hundred meters from it, and yet every time I have to stop to admire it...
---
You liked this post?
Right you are 😉
Just follow me here to make sure you don't miss any new work. As you can see below, you will be in good company... my 3 skinny friends are waiting for you 😉


BTW: I will not ask you to upvote my posts… deep down inside you know you have to 😉
Curious to see my other work?
Although I spend most of my time here, you can also find me in other places… just take your pick…






---
---