Weekly curation report 2023 05 28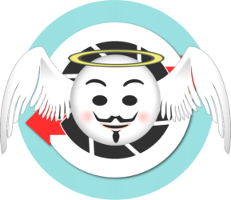 Hi all!
A new week so time for last week's report…
---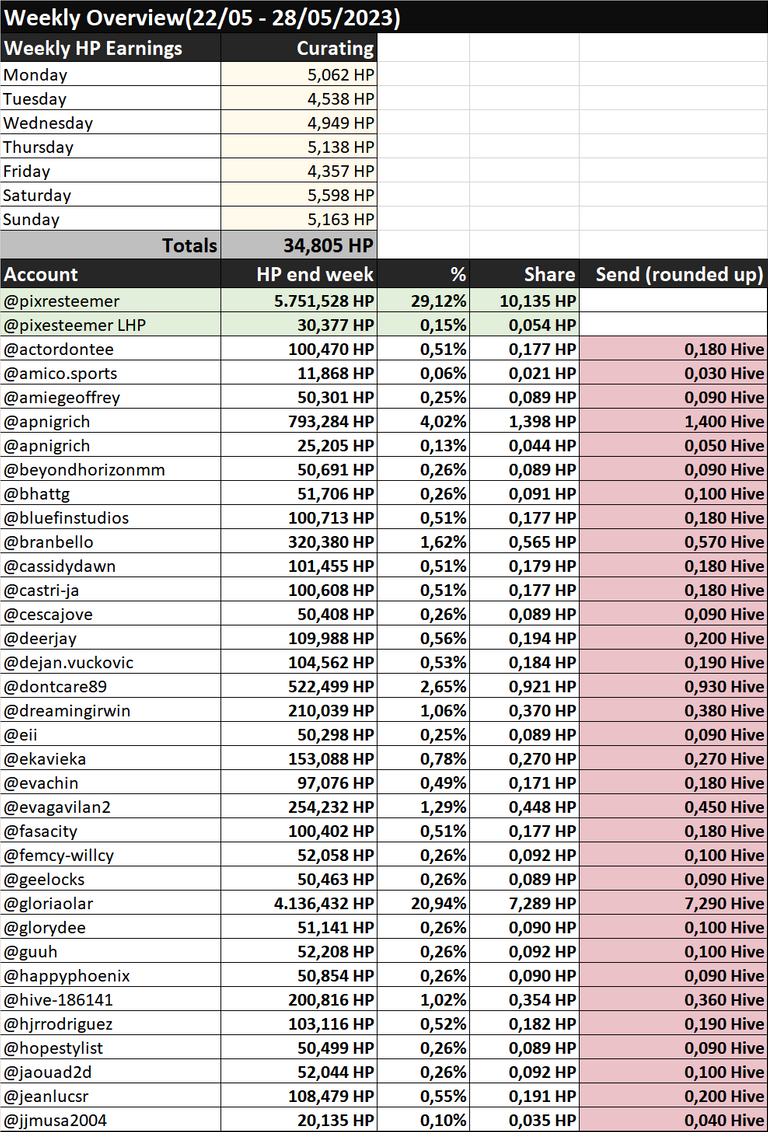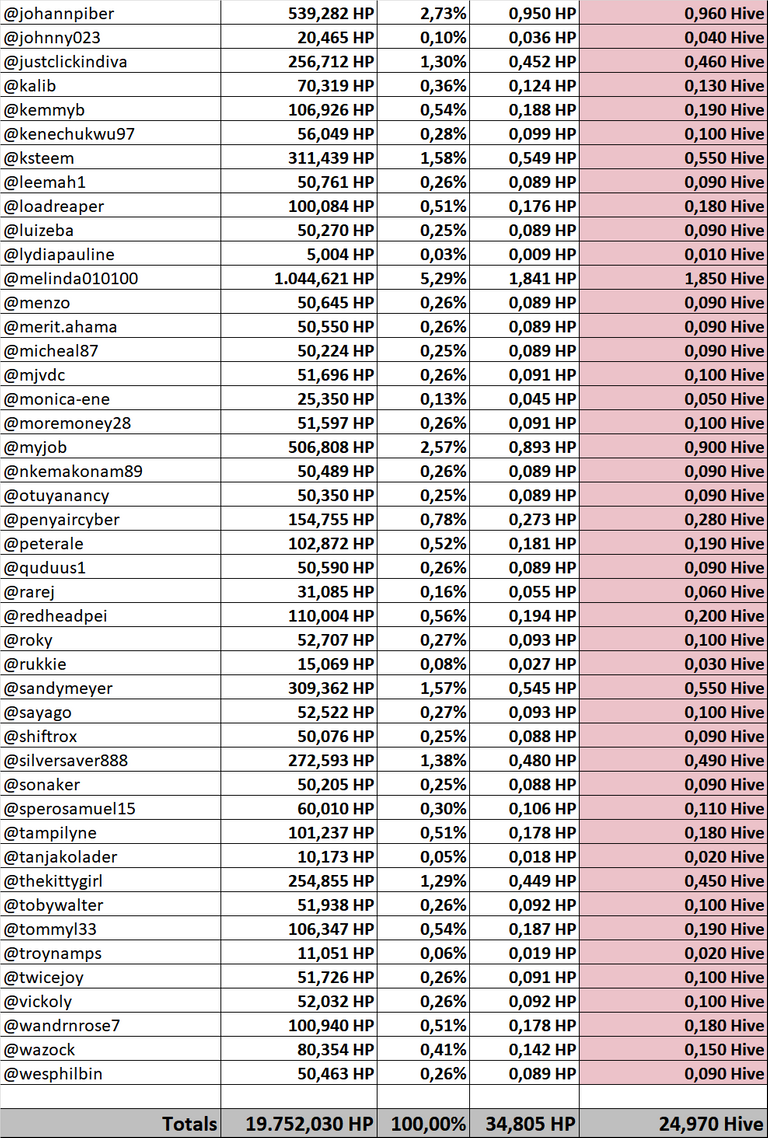 ---
(The delegation shares are a snapshot of the values at the end of the week. I rounded up the individual shares to avoid rounding errors and minor variations in delegation.)
I also think this table speaks for itself, but if there are any questions I would be happy to clarify…
If you enjoy my upvotes, don't forget to pay my delegators a little visit to show your appreciation…
Right now, they are :
@actordontee
@amico.sports
@amiegeoffrey
@apnigrich
@balikis95
@beyondhorizonmm
@bhattg
@bluefinstudios
@branbello
@cassidydawn
@castri-ja
@cescajove
@deerjay
@dejan.vuckovic
@dontcare89
@dreamingirwin
@eii
@ekavieka
@evachin
@evagavilan2
@fasacity
@femcy-willcy
@geelocks
@gloriaolar
@glorydee
@guuh
@happyphoenix
@hive-186141
@hjrrodriguez
@hopestylist
@jaouad2d
@jeanlucsr
@jjmusa2004
@johannpiber
@johnny023
@justclickindiva
@kalib
@kemmyb
@kenechukwu97
@ksteem
@leemah1
@loadreaper
@luizeba
@lydiapauline
@melinda010100
@menzo
@merit.ahama
@micheal87
@mjvdc
@monica-ene
@moremoney28
@myjob
@nkemakonam89
@otuyanancy
@penyaircyber
@peterale
@quduus1
@rarej
@redheadpei
@roky
@rukkie
@sandymeyer
@sayago
@shiftrox
@silversaver888
@sonaker
@sperosamuel15
@tampilyne
@tanjakolader
@thekittygirl
@tobywalter
@tommyl33
@troynamps
@twicejoy
@vickoly
@wandrnrose7
@wazock
@wesphilbin
See you next week and…
KEEP on HIVING!
---

PS: My friend @sandymeyer created this nice "delegate-bar" in case you want to support this account. All HP that this account earns through curating is shared among the delegators.

50 HP|100 HP|250 HP|500 HP|750 HP|1000 HP|2000 HP|5000 HP|10000 HP

---

---
---