One Day Short of a Week as the New Owner of the Pizza Plan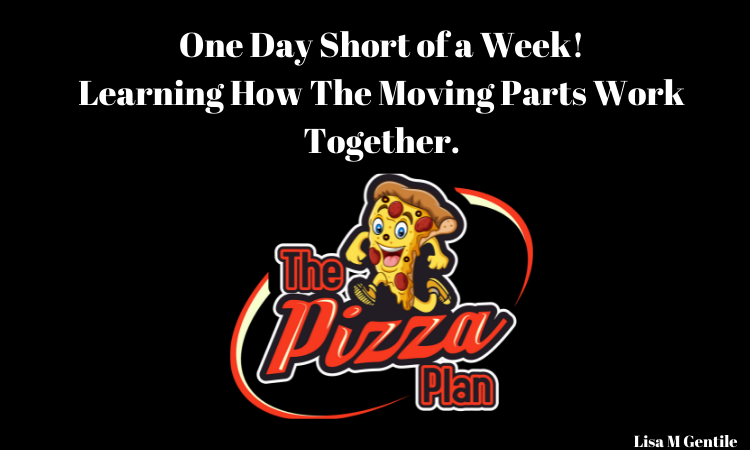 Image created in Canva Pro
First Thing I Had to Find
Right after the launch last week, I had to figure out how I was going to handle supporting the Pizza Plan.
I managed to find a support desk solution that will work for me.
Members can send support requests by email and the show up as tickets in my back office there. Yes, it will work. At least for now.
And it fits into my budget.
That is the purpose of the Pizza Plan.
Learning how to plan a budget for your business.
Online or off.

Sent a Couple of Emails From My Back Office
And got a Connection Timeout Error
First I created a list on Trafficwave for Pizza Plan but I still want to send emails out from my admin area too.
Yesterday when I was creating the list on Trafficwave and testing it with the capture page links, I discovered I wasn't getting a confirmation email.
Sent a support message to them and found out they were aware of the problem and were in the process of getting it fixed.
Before I did that I deleted the list and tried creating a new one.
When I still wasn't getting a confirmation email then I sent a support request.
So, after they fixed it I got a bunch of confirmation emails.
Oh well!
Will just delete them.

I Have a Telegram Group for Pizza Plan Members
Will probably use it for curating and re purposing content.
Creating that was pretty simple.
Maybe now that I am learning first hand what a great resource Discord is I may create a server there.
Not right now.
I have other things that need to get taken care of first.

I am very glad that I listened to @blainjones when he told me to spend time learning what was on my Admin site and where everything is.
To be honest I should have spent more time than I did.
I am logging on there everyday now anyway so I will keep learning about how it works.
I know I will make mistakes.
That's fine.
I am happy that I did this.
Because it is pushing my limits.
And I am learning new skills.

After I Close Out This Blog Post
I am going to look further into resolving that connection time out error message I am getting when I send emails from my back office.
First I will check with my hosting service.
It shouldn't be a big deal to get resolved.
I will let you know what happens.
Have a great rest of your day!
---
---