AFIT / AFITX token update - 11/18/2019 to 11/25/2019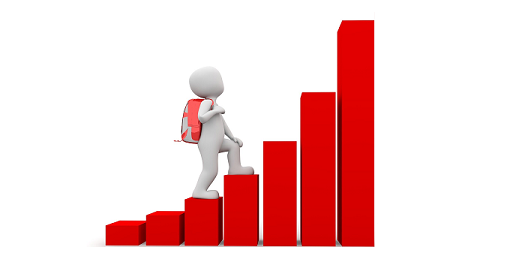 Welcome to my weekly AFIT & AFITX token development. The tokens are part of Actifit platform and used to reward people for their contributions. All information is obtained from Steem Engine and the Actifit wallet.
AFIT Token
The AFIT price increased with 3% to 0.0022 STEEM on 25/Nov. In total 1.1m have been distributed while 820k burned. The nett transfer of tokens from Actifit wallets to Steem-Engine was 61k.
AFITX Token
The AFITX price improved with 14% to 11.00 STEEM on 25/Nov. No tokens have been distributed or burned in this period.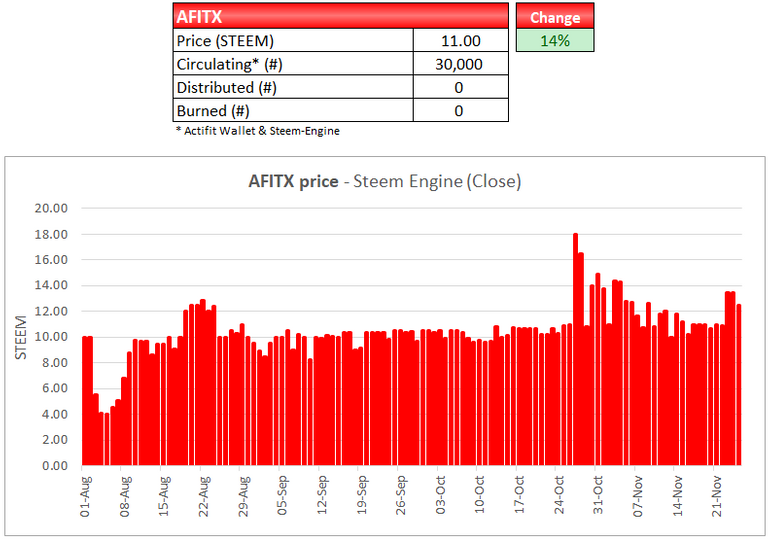 This concludes my report, thanks for reading.


Image source: Header picture from Pixabay and all other charts and tables by @pjansen


---
---