The Plant Based Challenge 👨🏿‍🍳 Week #31 👩‍🍳 Come Join Us!!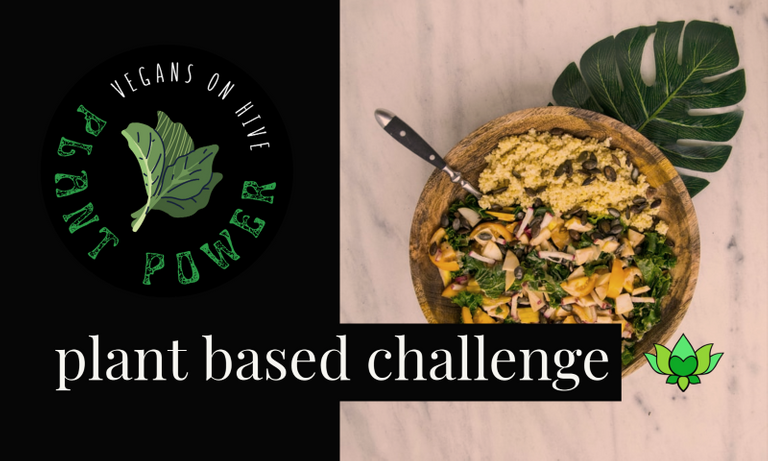 Hello all, it's @justinparke here! Welcome to the same ole' Plant Based Challenge, but in our new community! Not much has changed at all, except if you'd like to earn LOTUS for your posts, you'll now need to use the tag #lotus instead of #naturalmedicine.
First of all, a few changes - the challenge post and the wrap up will be in the ONE post this time. We also have a nice few delegations coming in, so our upvote is starting to grow. If you'd like to support #vegan #plantbased content in this community, us plant powered folk would all appreciate it!

The latest Plant-Based Weekly Cooking Challenge features a new set of ingredients for the week ahead's challenge!

Plant-Based Cooking Challenge
🥦🌽🍉 WEEK #31 🍈🍅🥜
     Everyone was a winner this week, so that is happy news. There was a 4th entry that is pending a plagiarism challenge, so I have held that entry out of this challenge until I know for sure it is original content. Not much new this week otherwise, just a new set of ingredients, a new week, and a me running on too little sleep today.

Plant Power Cooking Challenge
Week #30 Winner(s)
HIVE rewards sponsored by @plantstoplanks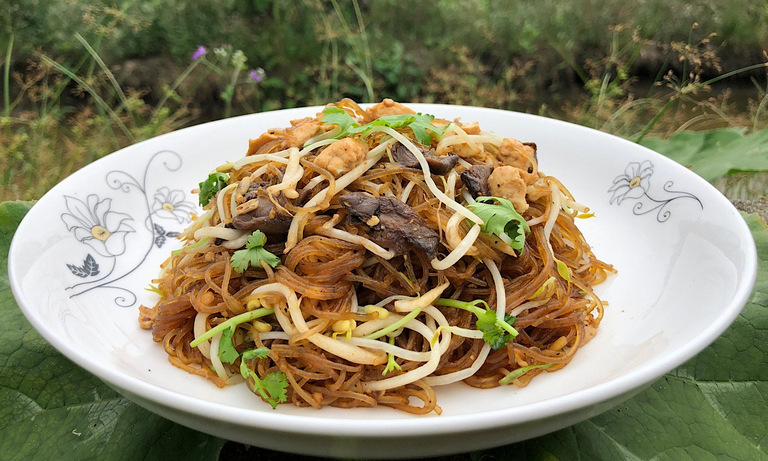 by: @sreypov
     The first place winner is the submitted a dish known as "Mii Sua" in Khmer. It is a dish full of umami, but somehow still light enough to eat way too much of. Pad Thai gets a lot of street cred, but I think in a street fight, mii sua would easily win. Add some red chili flakes and a squeeze of lime on this dish, and it's ready for your eating pleasure.
     Congratulations @sreypov! You are the winner of 6 HIVE.
2nd & 3rd Prize Winners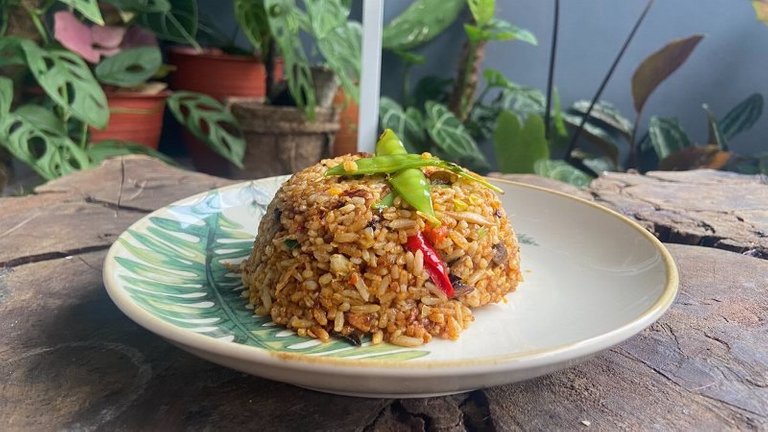 Fried Rice Kampoeng
by: @aswita (2nd)
---
     The winner of the second prize, @aswita, shared with us a very tempting mushroom fried rice, Indonesian style. Garlic, chilies, shallots, and lemongrass give this fried rice a burst of flavor, and the umami from the mushrooms is a nice addition. Last but not least, there are some snow peas to give this dish a little beet of sweetness.
     Taking advantage of some wild edibles is our 3rd place winner @blackberryskunk, who share with us her take on pesto, and also provided an example via some spaghetti. Usually we see this master baker pulling something hot out of the oven, but she proves she is not limited to breadly things with this amazing pesto.
Week #31 Ingredients/Styles:
| SAVORY | SWEET |
| --- | --- |
| LENTILS/DHAL | GINGER |
| COCONUT | DEEP-FRIED ANYTHING |
| CRÊPES | JAMS/JELLIES |
The Rules
You can create a dish with all three ingredients, or just one, or even two.
You can use any other ingredient you like, but one of the listed vegetables should be the feature of the dish.
You can use item(s) from the other column if you'd like to use a sweet in your savory or a savory in your sweet, but you must use at least one ingredient in the recommended flavor style.
No animal products can be used
Post in the Plant Power (Vegan) Community and use any other tag(s) such as #vegan, #plantbased, and #foodie, as your secondary tags.
Please drop the link below this post.
Also, don't forget the #lotus tag if you want to earn LOTUS.
The Prizes
1st prize is 6 HIVE 2nd prize is 3 HIVE 3rd prize 1 HIVE
HIVE rewards courtesy of @plantstoplanks and @riverflows.
If you'd like to sponsor this challenge, please drop a message below.
Great posts may get reblogged, tweeted, and even tipped!
How to Be Curated by PLANT POWER
Use the tags #lotus #vegan #plantbased
Post in the Plant Power Community
Ensure your recipes are plant based - although we don't preach any diets, this curation would like to focus on plants rather than dairy or meat additions to recipes.
Use clear, well focussed photographs - and ORIGINAL content!

---
---
We hope you get involved with posting lots of yummy #plantbased #vegan #lotus #foodies recipes! Good quality posts might also get a little bit of extra love in the form of tips and reblogs! Stay healthy, stay safe, and stay happy!



Powered by LOTUS token, an alternative health social currency on HIVE. Delegations welcome!
CommunityIIDiscordIICuration Trail

---
---