Winners of the community challenge "Pasta Festival"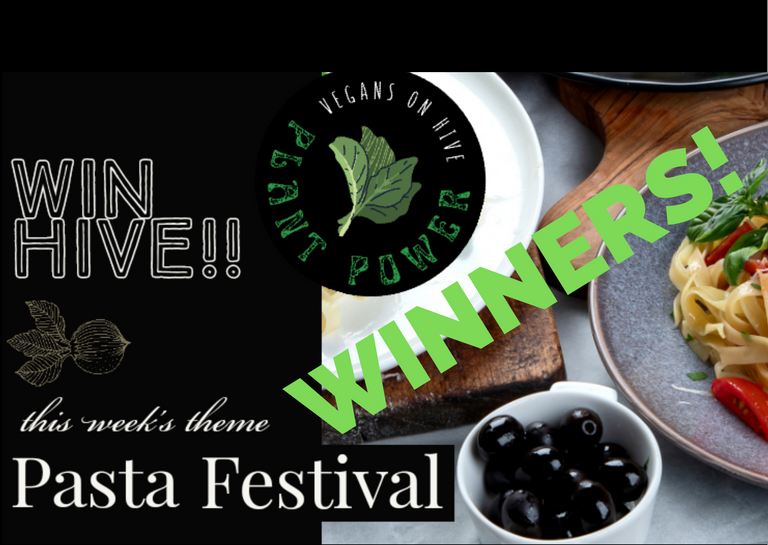 Hello plant based foodies, wherever you are in the world!
Today, (as we said earlier in the announcement post), we are featuring only the winners of the Pasta Festival challenge.
---
We remind you that each post for the community challenges has a counter with the time during which the posts will be received. We ask you to please keep this counter in mind, since one of the requirements we take into account to award prizes is that the posts have been published and consigned during the period of time that the challenge is in force. Thank you.
---
We also take the opportunity to invite you to support #vegan #plant #plantbased content through delegations, which are welcome, no matter the amount, everything adds up, everything is important, and something else, not only will you be supporting good vegan content, because also we do a daily curate work, voted those quality posts, as long as their topic does not contradict the principles of veganism. On the other hand, weekly, on Tuesdays, we are returning part of the benefit generated by the delegated amounts. So, we invite you to do so, to delegate to the @plantpoweronhive account.
---
This is @sirenahippie here, and today, as I said earlier, I wanted to bring you this post in which I will just announce the winners of the "Pasta Festival " challenge. This is because we will be doing on a regular basis two monthly challenges, so I announce the winners today and later, in next week, we will be calling for a new challenge. In the meantime, we'll see who won this time.

Plant Power Cooking Challenge Winner(s)
Let's start this post by announcing the winners of the "Pastsa Festival " challenge, in which 6 proposals were submitted, all very delicious, and best of all, totally vegan recipes.
You can this challenge here
---
In this edition, we only received 6 participations, even so, in recognition of the effort, originality and dedication that you have had in your publications, we will award the prizes. Additionally, each participant will receive 30 Foodies sponsored by @sirenahippie. Let's see which publications have participated in this challenge:

And the winners are....

FIRST PLACE
beetroot and vegetable ravioli homemade [Eng-Esp]
In this post, @chacald.dcymt shares with us an excellent recipe for homemade beet ravioli filled with vegetables, which she has made with great affection for her whole family. She, in this great publication, details step by step the elaboration process from scratch, obtaining a great dish, which makes her worthy of the first place in this challenge.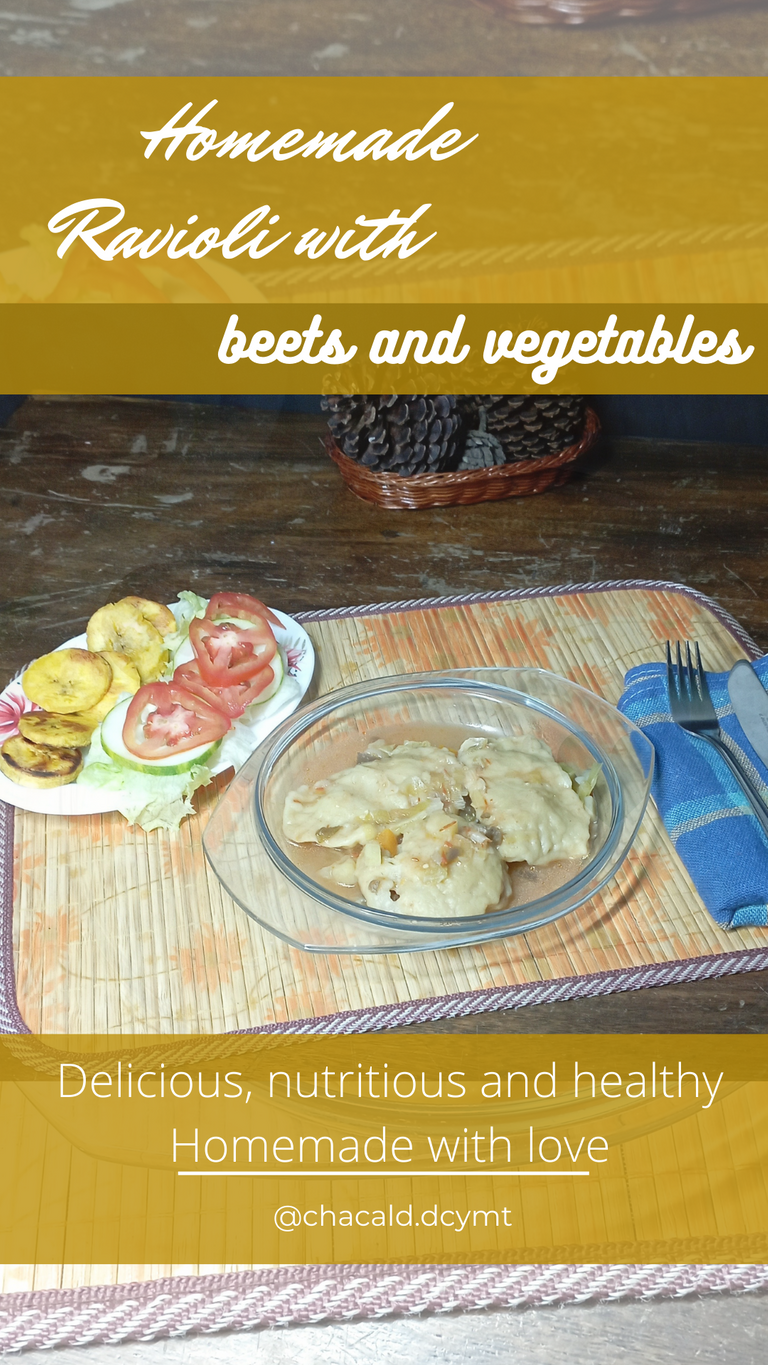 Congratulations @chacald.dcymt! You are the winner of 5 HIVE.

SECOND PLACE
Ravioli Pasta with Cashew Cream and Rosemary Garlic Sauce
As always, in a spectacular post, with beautiful photos, @shinecristallyne has brought us an excellent 100% vegan ravioli recipe, filled with a finger-licking cashew cream, and accompanied with an exquisite garlic and rosemary sauce. With great detail she shows us step by step how she makes the pasta for the ravioli, the filling, a delicious vegan cheese, and a sauce that complements this masterpiece. Undoubtedly an exceptional recipe, which has won second place in this challenge.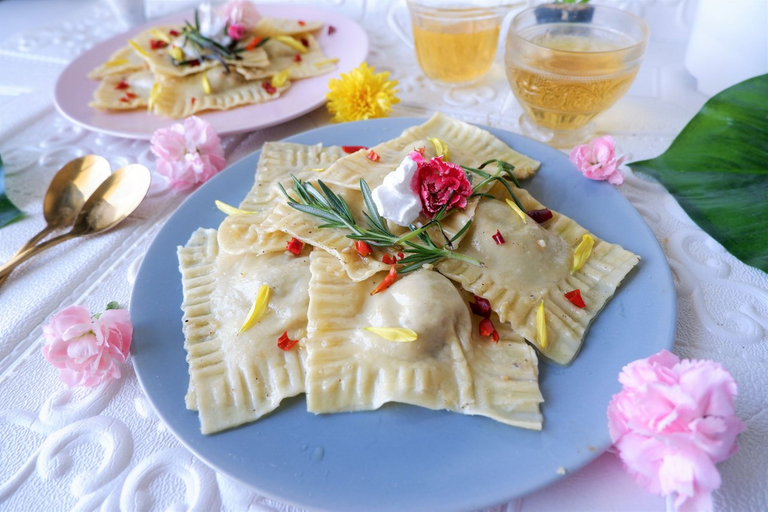 Congratulations @shinecrystalline! You are the winner of 3 HIVE.

THIRD PLACE
I think @hindavi is an artist in the kitchen. In previous posts, she has extrapolated the beauty of a painting, of a pictorial work to a recipe, to a dish; and this time she has made something colorful and beautiful, such as these tricolor ravioli, each one with a different filling and accompanied by a delicious mushroom sauce, for which she has obtained the third place in this community challenge.
Three color pasta in yellow mushroom sauce.
by @hindavi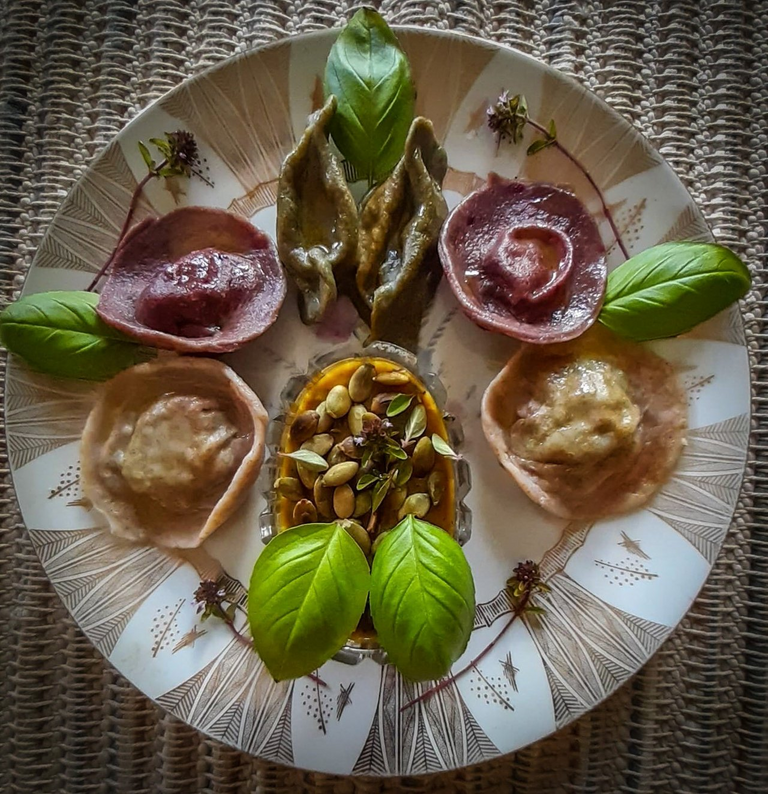 Congratulations @nindavi! You are the winner of 2 HIVE.

FOURTH PLACE
(Yes, this time, again, we decided to give a Fourth Place)
Pasta con Ratatouille
by @yole
In this opportunity, @yole prepares a colorful and detailed ratatuille recipe, which she accompanies with pasta, which she presents in a very detailed and well elaborated post, for which she has won the fourth place in this community challenge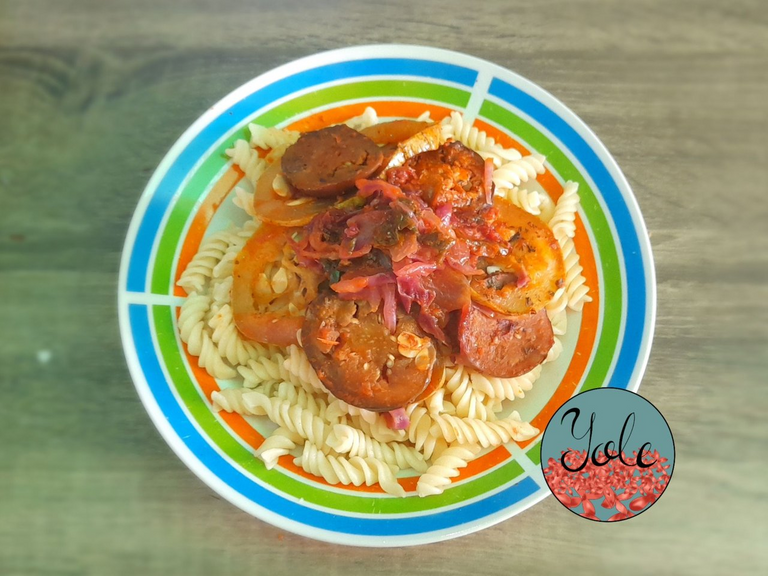 Congratulations @yole! You are the winner of 1 HIVE.

Transfers of the first, second,third and fourth prizes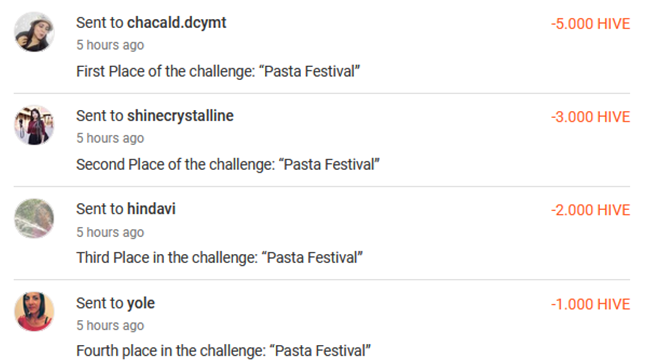 ---
Transfers of prizes for participation in the challenge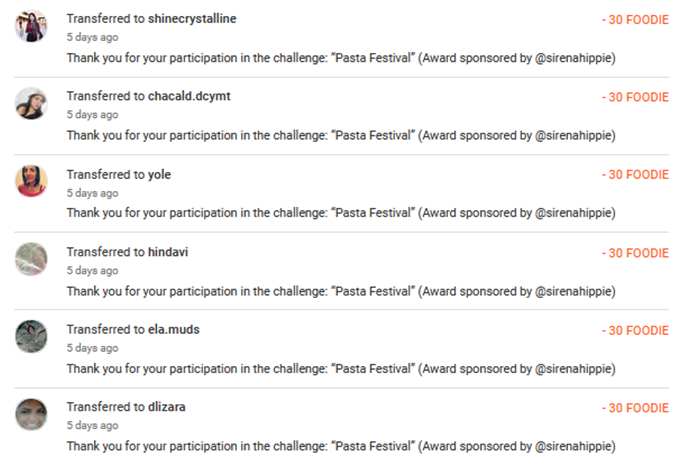 Delegations welcome!
Find our community here.
Curation Trail
---
---