Redbubble - Affiliate and products
No day like today to do some shameless self-promoting.
I'll tell the story again for those who've missed it: Hi! I'm Playfulfoodie and I sometimes create designs which Redbubble then sells for me on many, many, MANY products.
Alright, I haven't had the designer inspiration lately, so when I received an e-mail from the Redbubble Affiliate Program (FYI, Redbubble has an affiliate program), telling me I've been inactive... that was no surprise! They are a very enticing bunch though, this month offering me a bonus percentage over my affiliate sales (I've never made even one affiliate sale...) and offering me a $50 Redbubble voucher if I were to write a blog about Redbubble and some of their products.
Challenge accepted!
I think that intro is good enough for all of the affiliate link mentioning rules, right? This post contains affiliate links!
So... I'm going to be writing about Redbubble, but how to go about this? I could show a new design, but I lack the inspiration, so that's out. I could show you my recent sales, but there have only been two... which I was very happy with, because ever since my best seller got taken down for a while (stupid, jealous troll report), it hasn't been selling and I've been in a bit of a dry spell. I could write about the affiliate program, but that's really something to check out for yourself if you've got a nice reach. That leaves me with one other subject: What would I buy with the $50 voucher? Sticking to my own products ofcourse. This is a shameless self-promotion post.
Ofcourse, some of my gamer products are pretty cool and my foodie products are also quite nice (walking around with my own logo!), but I think I'd stick to one of my personal favorites.
I already own four of these coasters, but maybe another four would be nice. They are great quality and this artwork really works well on them: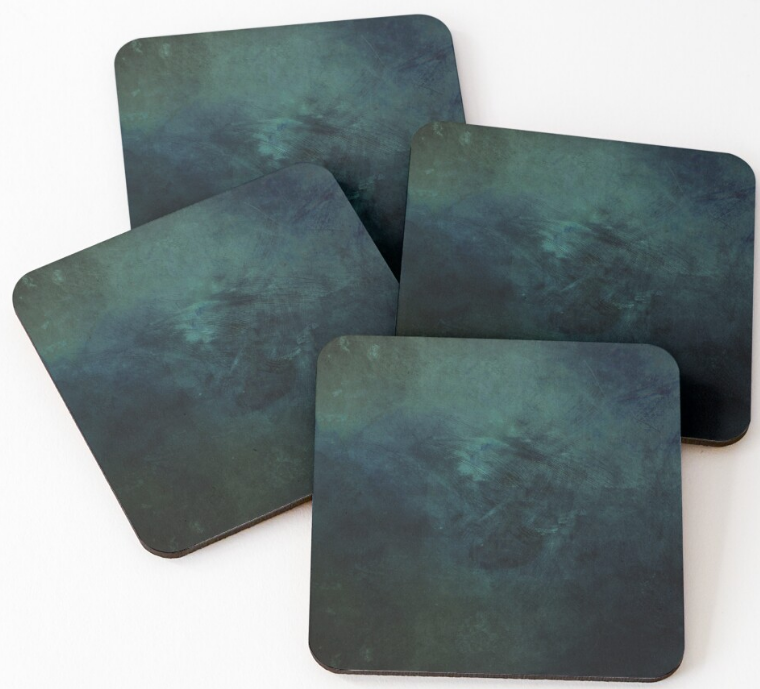 Either way, I love that design, so I would be very happy to own another product with that on it. It looks good on the many clothing options, or as a smartphone cover, but my phone isn't new and fancy enough to have its cover available there. Maybe as artwork on the wall... oooooor: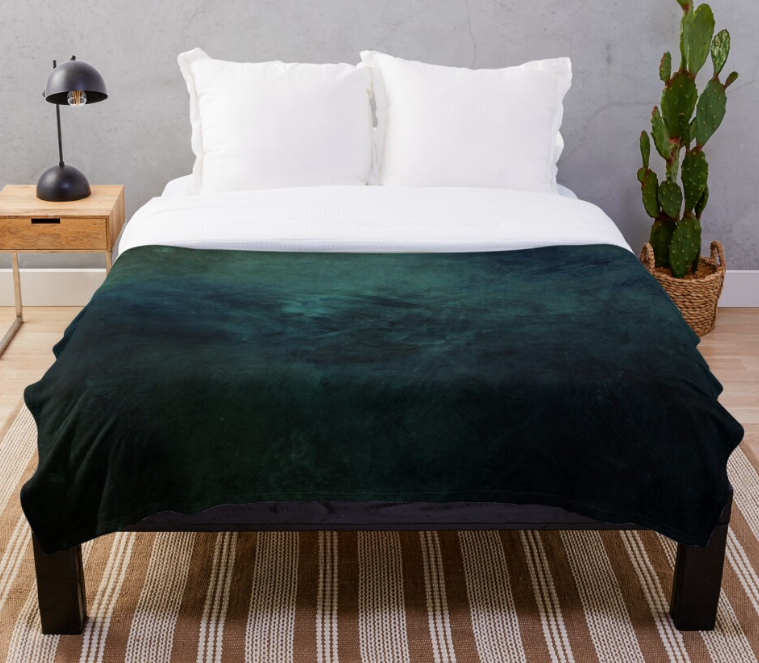 As a throw blanket! A girl can never have enough blankets and just look how warm and comforting it looks...
I also love my Dark crystals design though, which works well on a male or female shirt: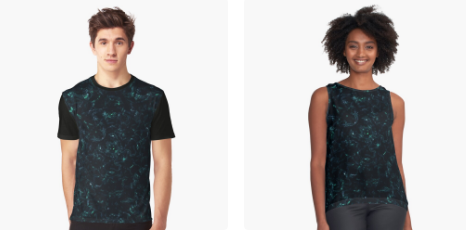 I just wish my phone was fancy enough for it, because the (iphone / samsung) phone covers really bring out its details: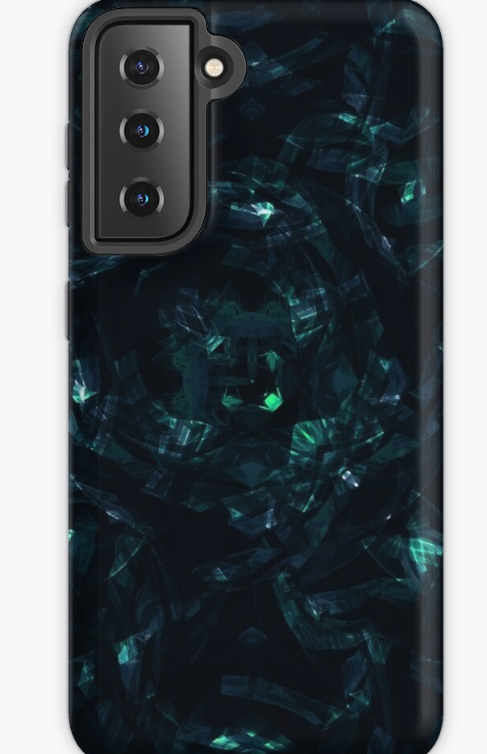 The variation to Dark crystals, Fractal crystals purple, is also pretty awesome in details. For example, on this bag:
And I would just love to have my latest artwork as a canvas mounted print: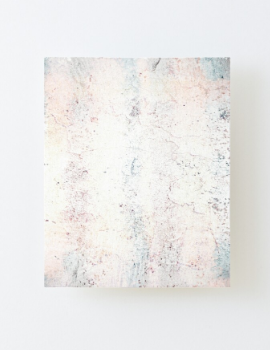 I love how subtle it is and it would look awesome on the wall. Although so would the first, grunge design I showed...
I guess if I had the money, I would spend a lot more than $50 on my own designs. But hey, a voucher is a super nice start.
Thanks for checking out my shameless self-promotion post, filled with affiliate links!
I must have fulfilled all of the affiliate link rules now, right?
P.S.: Just in case I haven't fulfilled all of the affiliate link rules yet: Affiliate links are all of the links in this post and if you click on them, you'll get send to the regular Redbubble page on my regular Redbubble shop where you can regularly buy my (or anyone else's) product(s). Through this link, it will cost you no more than it would through any other way, but the difference is that through these links, I would earn a small commission. So you know, if you do want to buy something and you like me, click one of those links. If you want to buy something and do not like me, use Google to visit Redbubble the old fashioned way.
---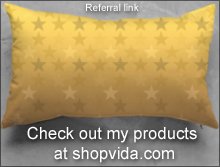 Thanks for stopping by! If you've enjoy this article, try my other sites:
|
Foodblog
|
Redbubble shop
|
Vida shop
|
Connect with me on:
| Pinterest | Twitter | Twitch | Steam |
---
---