ChiFiBots AMA Happening Soon! Don't miss out!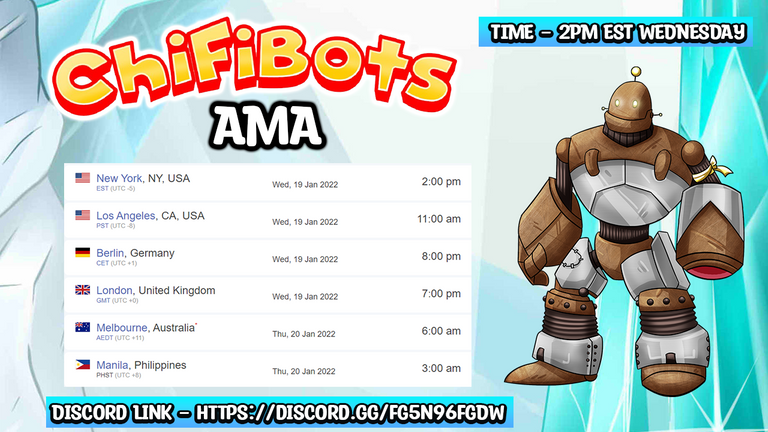 Click on this Discord Link to bring you to NFT Studios & 1UP Official Discord.
The long awaited AMA for the awesome game ChiFiBots is happening soon! How soon? It will happen in less than 5 hours! Isn't it exciting? Now if you don't know what I'm talking about, I highly suggest you to check out my previous article: I'm Excited for ChiFiBots!

Did you check it? Great!
Now in order to be a bit more hyped for the game, you should check out the "Leaks" that I got from the discord! Big thanks to @kevinli for "leaking" it out!
The Card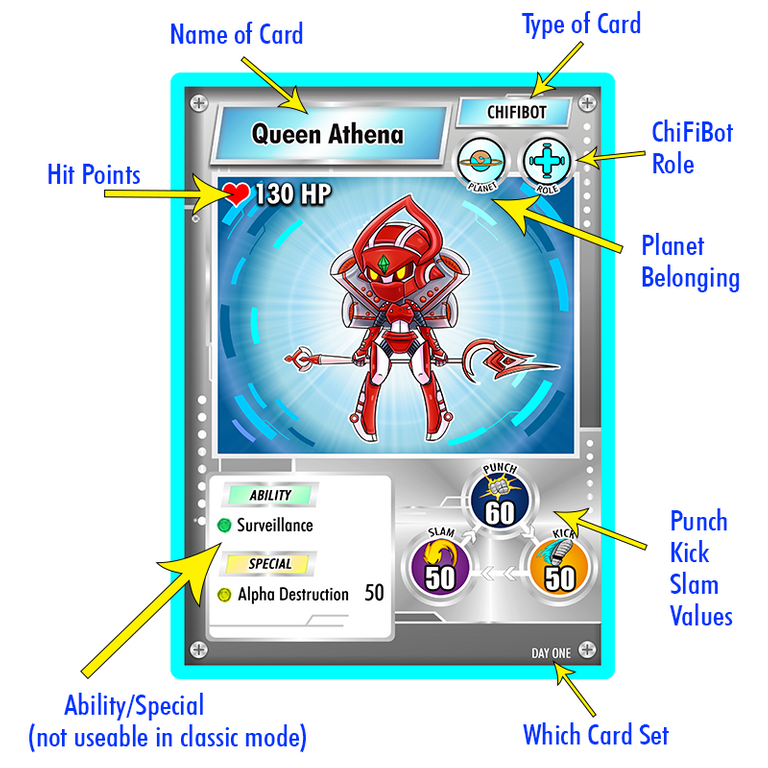 This is a sneak peak of how the cards will look like! It's really interesting and I honestly can't wait to play the game and get my hands on these cards!
Gameplay - Classic Mode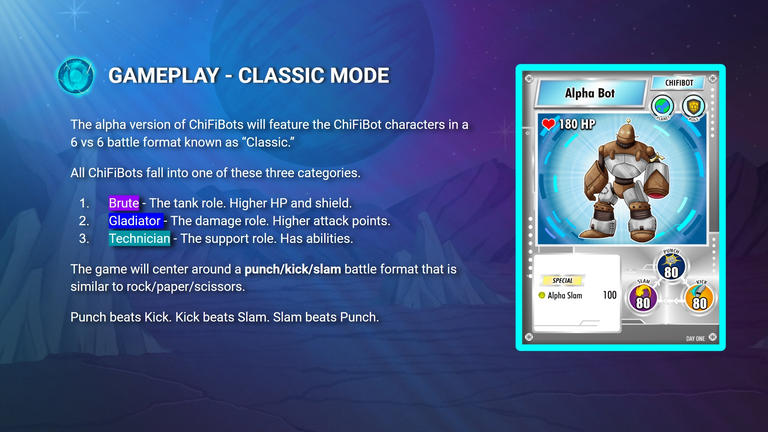 As shown on the image, this is one of the game modes! This is essentially the simplest way to play the game, with only ChiFiBots to worry about. This is an interesting game mode to understand the cards and learn the different roles. If you're ready for a more complex game mode, it's time to head to..
Gameplay - Standard Mode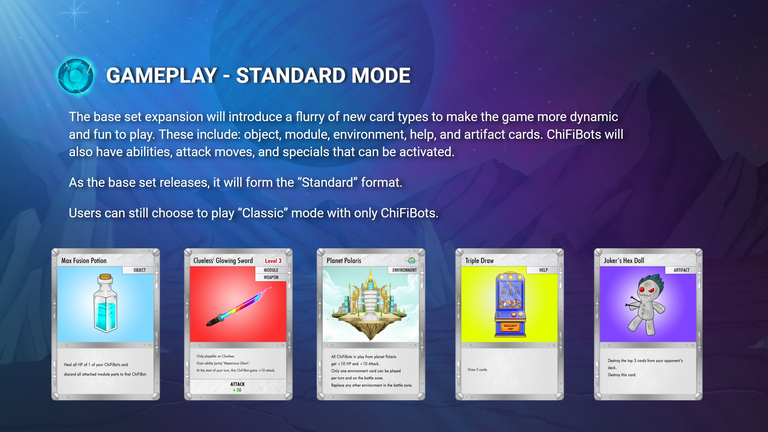 As seen above, the base set expansion will make the game a whole lot more interesting, complicated, and above all, FUN. I got serious yugioh vibes from this, and this just made me want it more!
What are you waiting for?
Check out the AMA live the NFT Studios & 1UP Official Discord. Go on and ask questions! I'm sure there'll be a recording of the AMA, but hey, nothing better than seeing it live! Don't let yourself miss out on the next awesome gaming coming to us this 2022!

Credits
Logos and images used are from the ChiFiBots channel of NFT Studios & 1UP discord
---
---