Crypto help for Ukraine 🇺🇦 crypto strong 💪
This isn't about the politics, this is about doing the right thing or learning about crypto. I do not invite for political discussions.
Ukraine Government asks for help and turned to crypto communities. I think this shows that crypto has made yet another step into the mainstream. This also shows that crypto in a country infested with full-scale war is still working and provides value.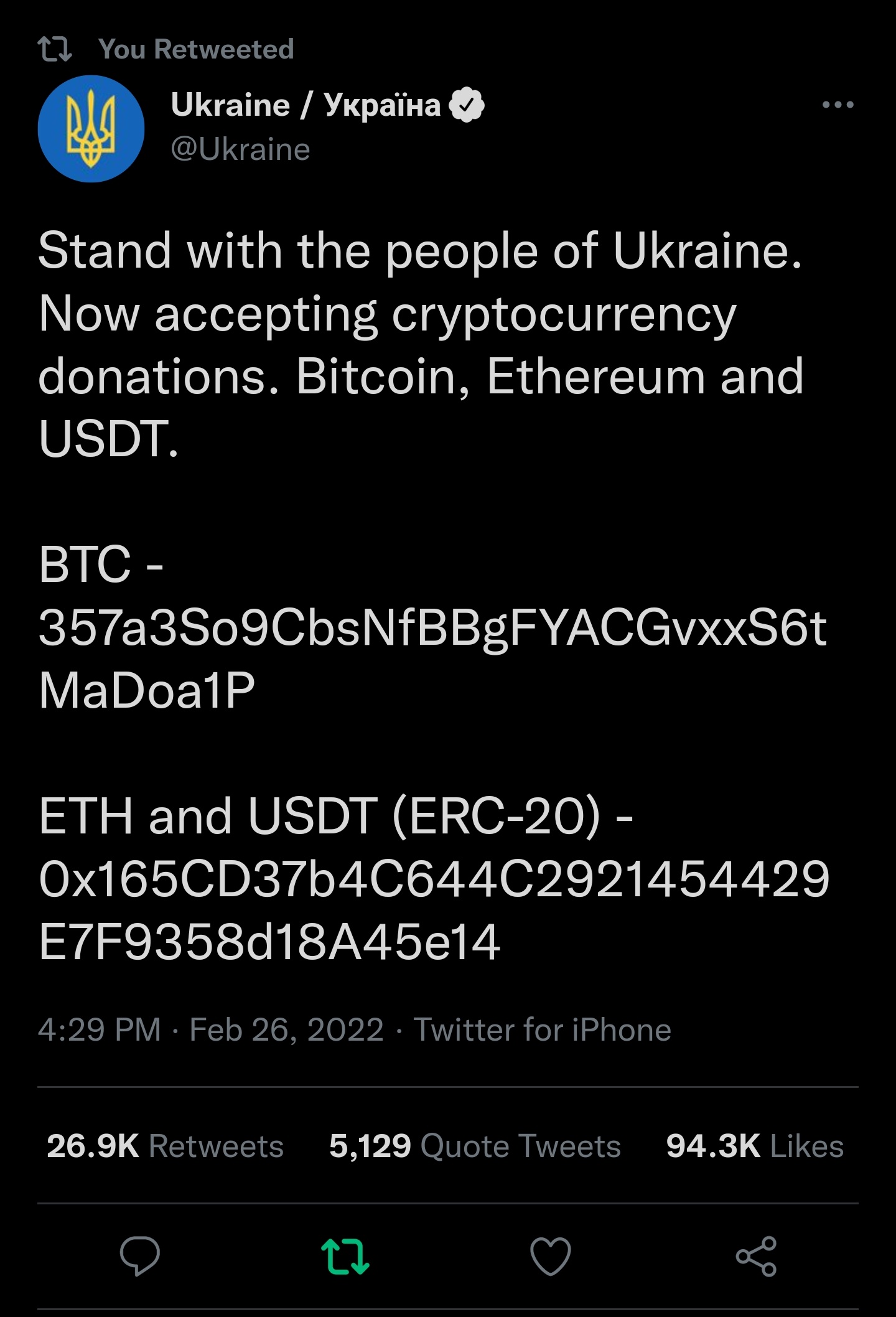 https://mobile.twitter.com/Ukraine/status/1497594592438497282
Don't trust my image go and verify addresses for yourself.
It is good way to share the info or Ukraine's tweet to your friends, especially those who mocked you about your crypto.
As for the time of writing this post, the Ukrainian Government already received more than. 4 million USD.
You can track the balances here
https://ukraine-donation-tracker.surge.sh/
Our good friend is also doing his thing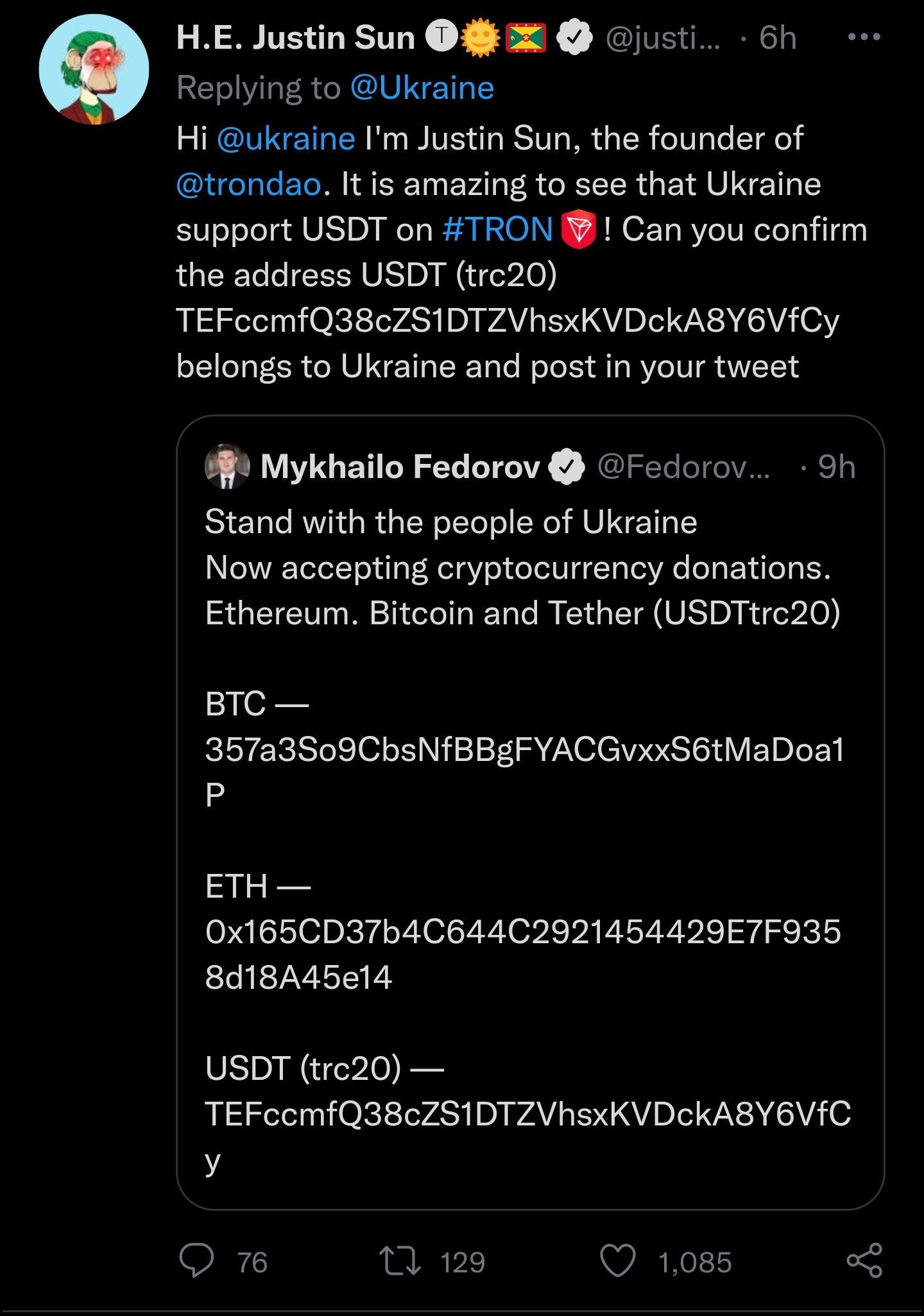 Remember to verify addresses
We don't want criminals to hijack donations.
There are also traditional ways to send support. National Bank of Ukraine has set up this site https://bank.gov.ua/en/news/all/natsionalniy-bank-vidkriv-spetsrahunok-dlya-zboru-koshtiv-na-potrebi-armiyi
or
You can check with your local charities and NGOs.
By @jocieprosza
---
---