Exploring and Enjoying Natural Panorama in Langsa City Mangrove Forest
Read this post on TravelFeed.io for the best experience
---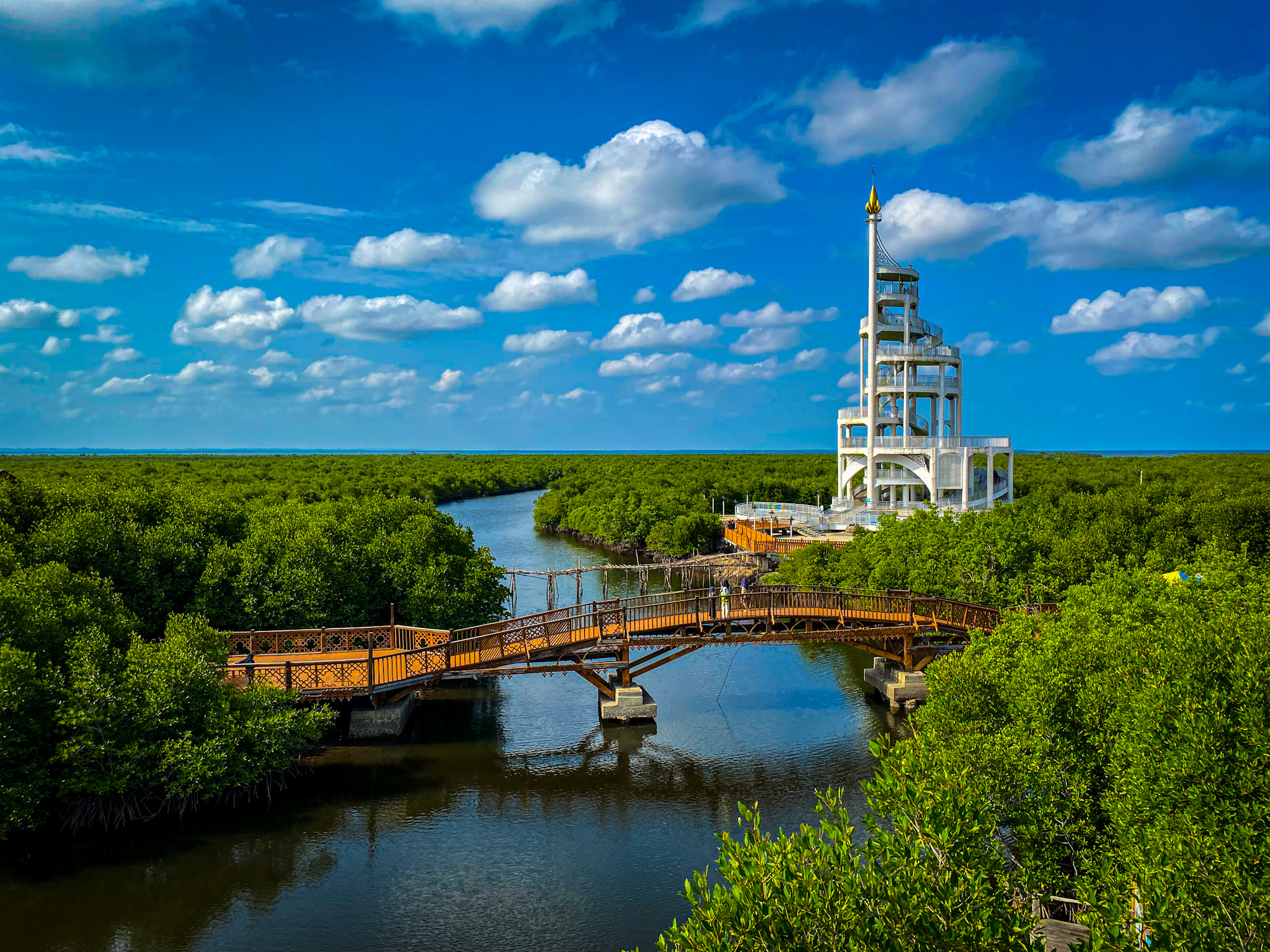 Dear Pinmapple and TravelFeed friends, God keep us all under protection!
We wrote this piece after a four-hour motorcycle ride to our destination. Many of the tourist destinations in Langsa City are often crowded with people. It is fantastic to have traveled far with my family in the past, Travelfeed and Hivers friends. Attractions in the city of Langsa are what we want to see this time.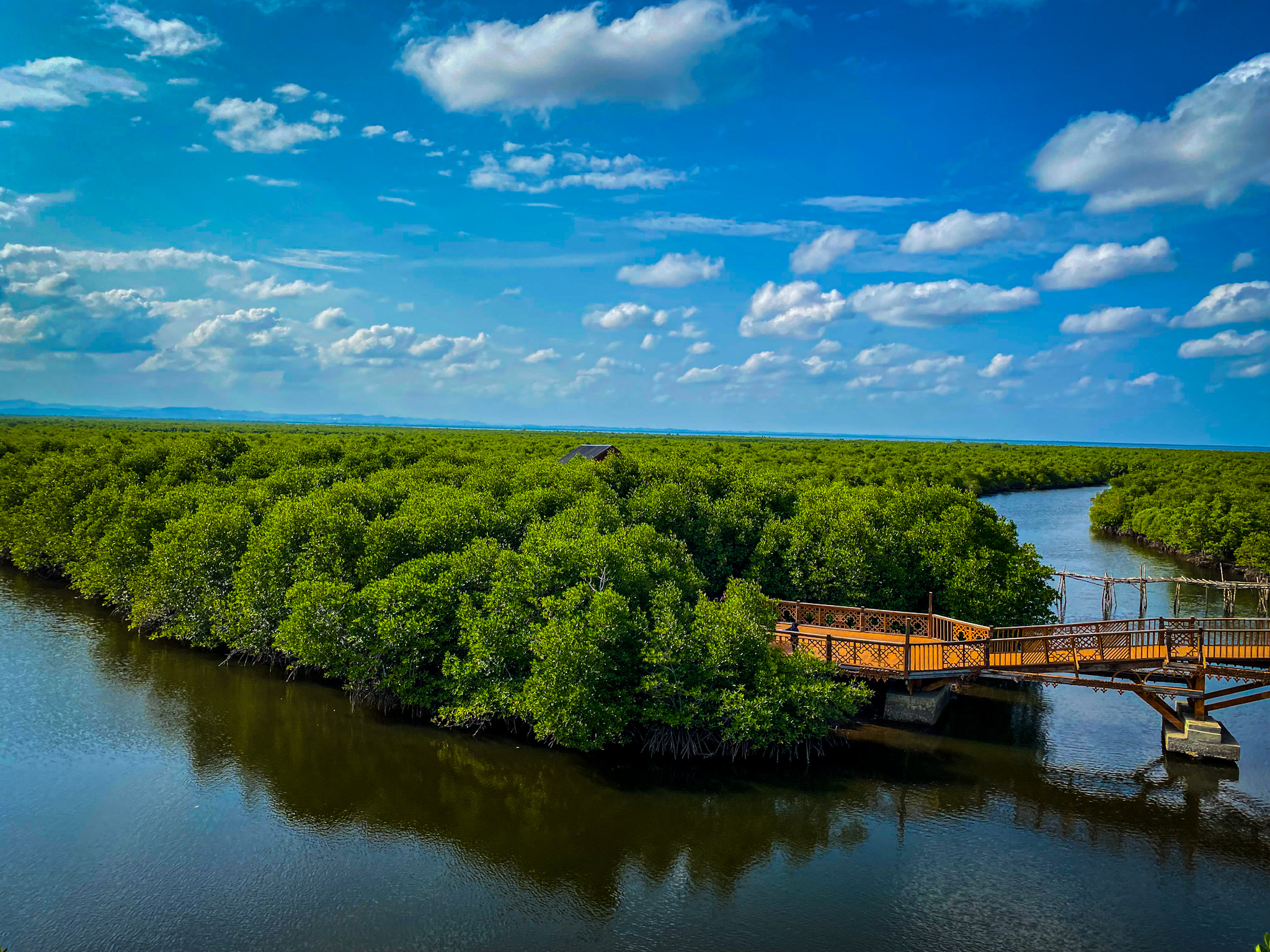 This time, we're aiming for the "Mangrove Forest" tourist attraction, one of the several in Langsa. The views of the still-maintained and exceptionally well-maintained mangrove forests at this tourist destination indeed, as the name suggests, look natural. Weekdays are never empty for guests, not just on weekends and long holidays. It is visible to friends, who can use it to research tourism attractions in Langsa with online.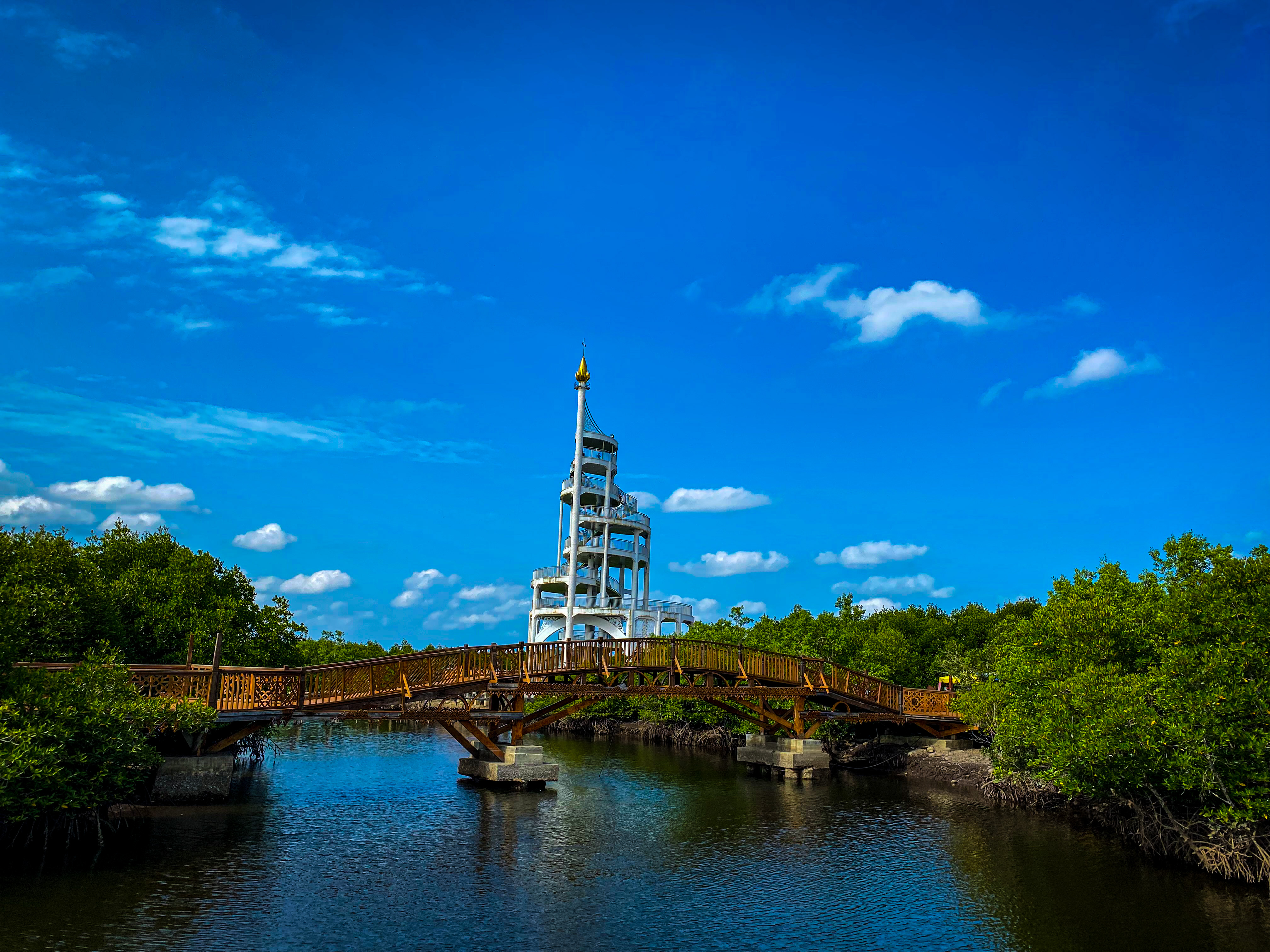 The monkeys that already live here find refuge in the well-maintained and flourishing trees. It makes sense that many creatures, like monkeys, live in protected woods since this area is essentially a forest. There are innumerable monkeys here, ranging in age from young to adult. However, if we don't bother these animals, they won't trouble us.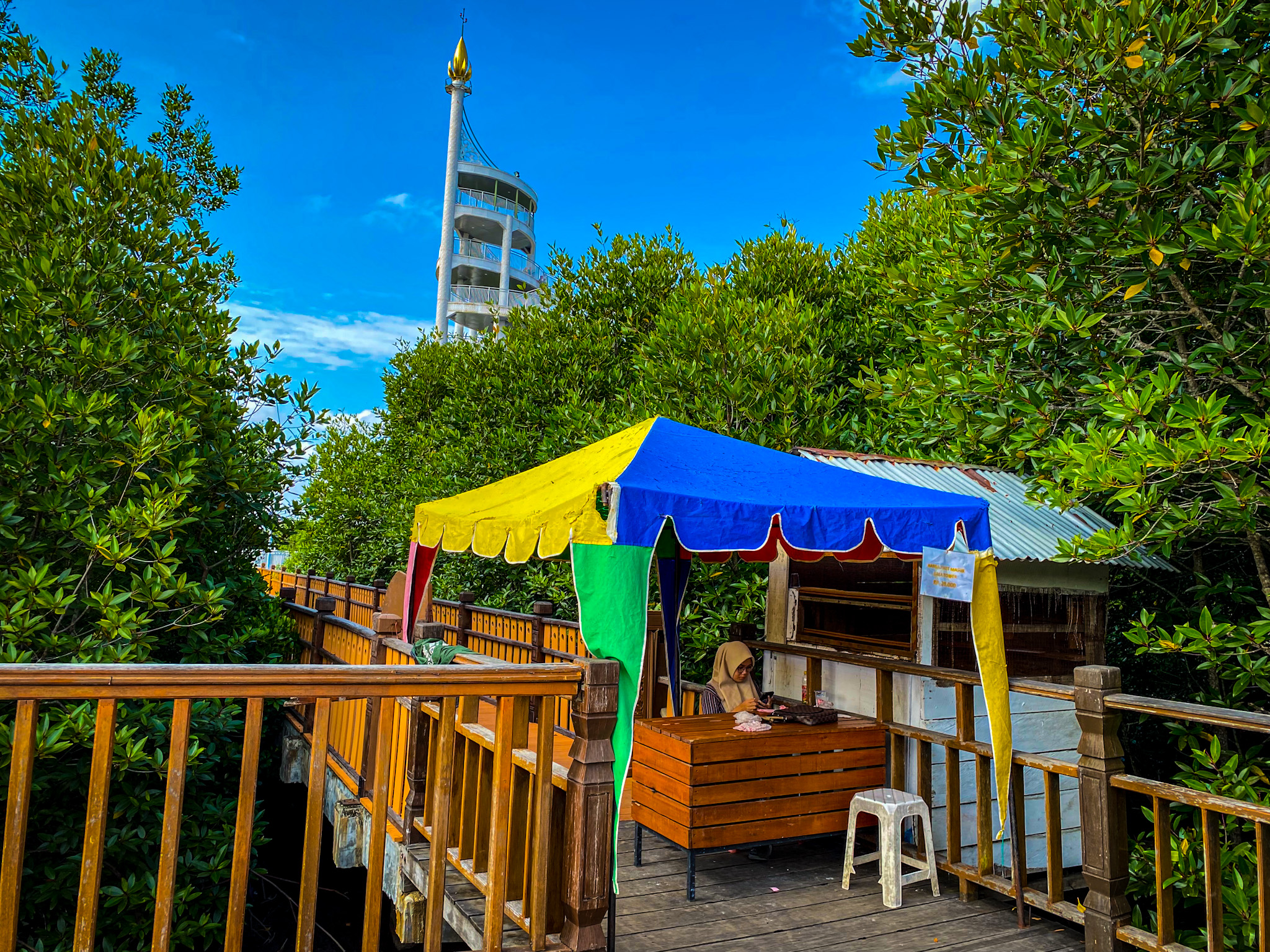 Approximately 5 kilometers off the main road, on the way to the beach region, is the woodland. We can identify a variety of plant species with their Latin names in this mangrove forest. In Langsa City, there are many tourist sites that continue to preserve the natural world so that we can experience calm in still-preserved natural settings. There are several typical swamp trees that are highly protected and cared for in this protected forest, also known as the mangrove forest.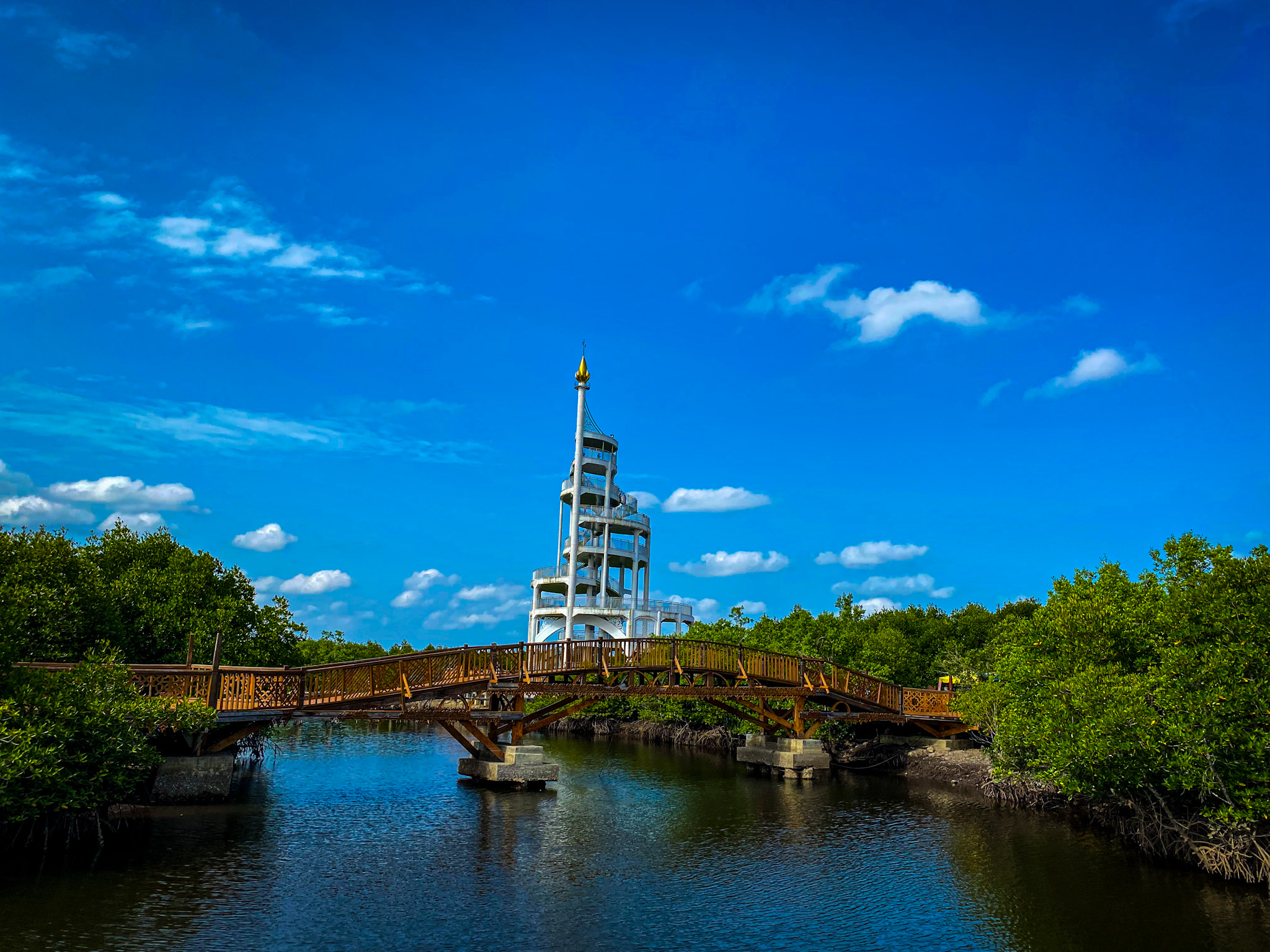 In reality, tourists routinely purposefully take images. Tourist destinations that were once swamp trees, woodlands, and shrubs that we dared not penetrate have been changed into a stunning and fascinating location. Only a ticket costing 10,000 rupiahs per person is required to enter the forest at the mangrove forest location. However, things are different if we take in the ambiance in a location designed so that we may take in even more stunning sights.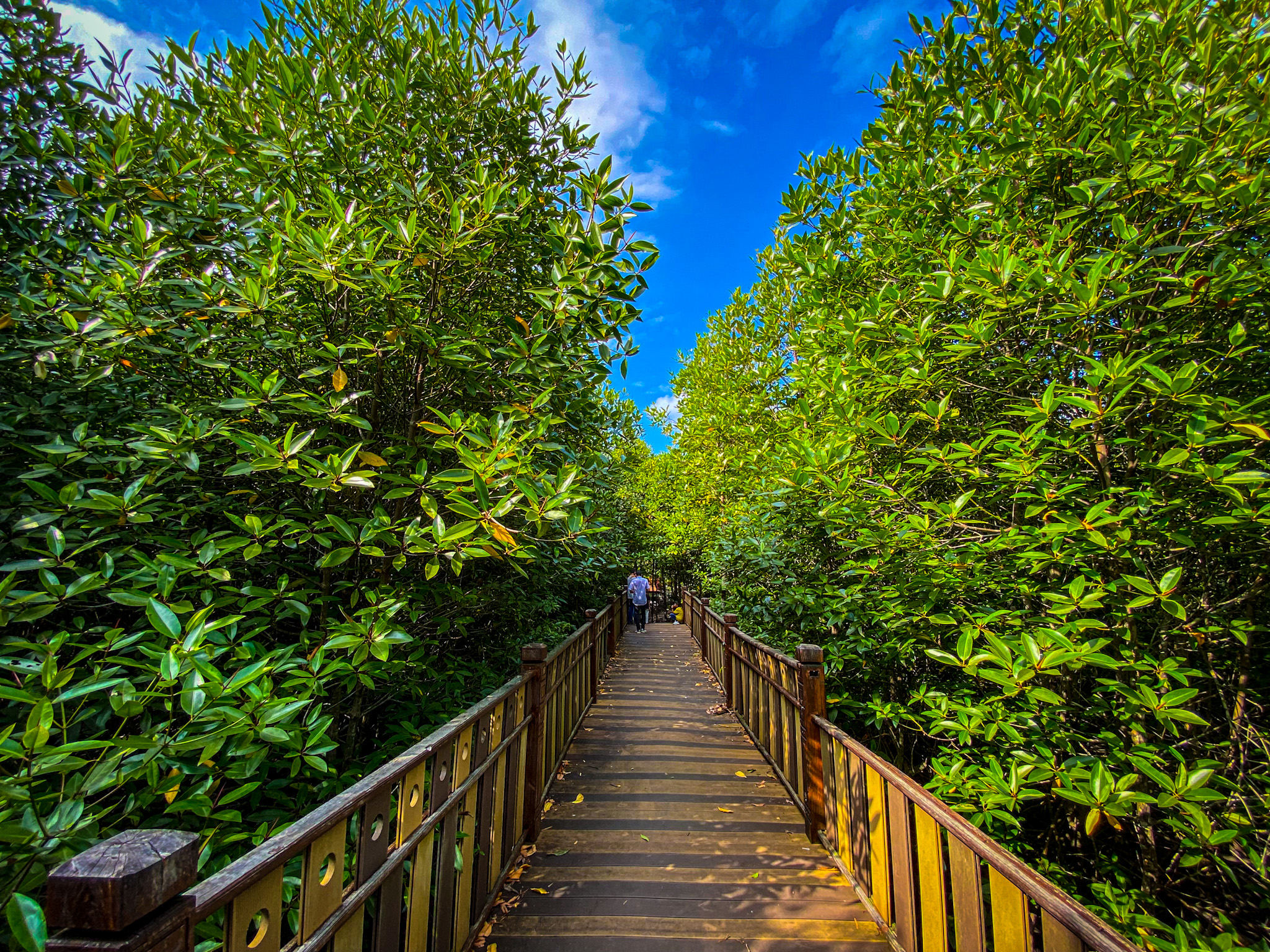 To further enhance the splendor of this protected woodland, many additional locations have even been created. A really stunning monument with exceptional stylistic dimensions was just built. We can see everything in this mangrove forest from this five-story tower. But access to this location is not free; tourists must pay 20,000 rupiah to enter and take in the scenery of the protected forest.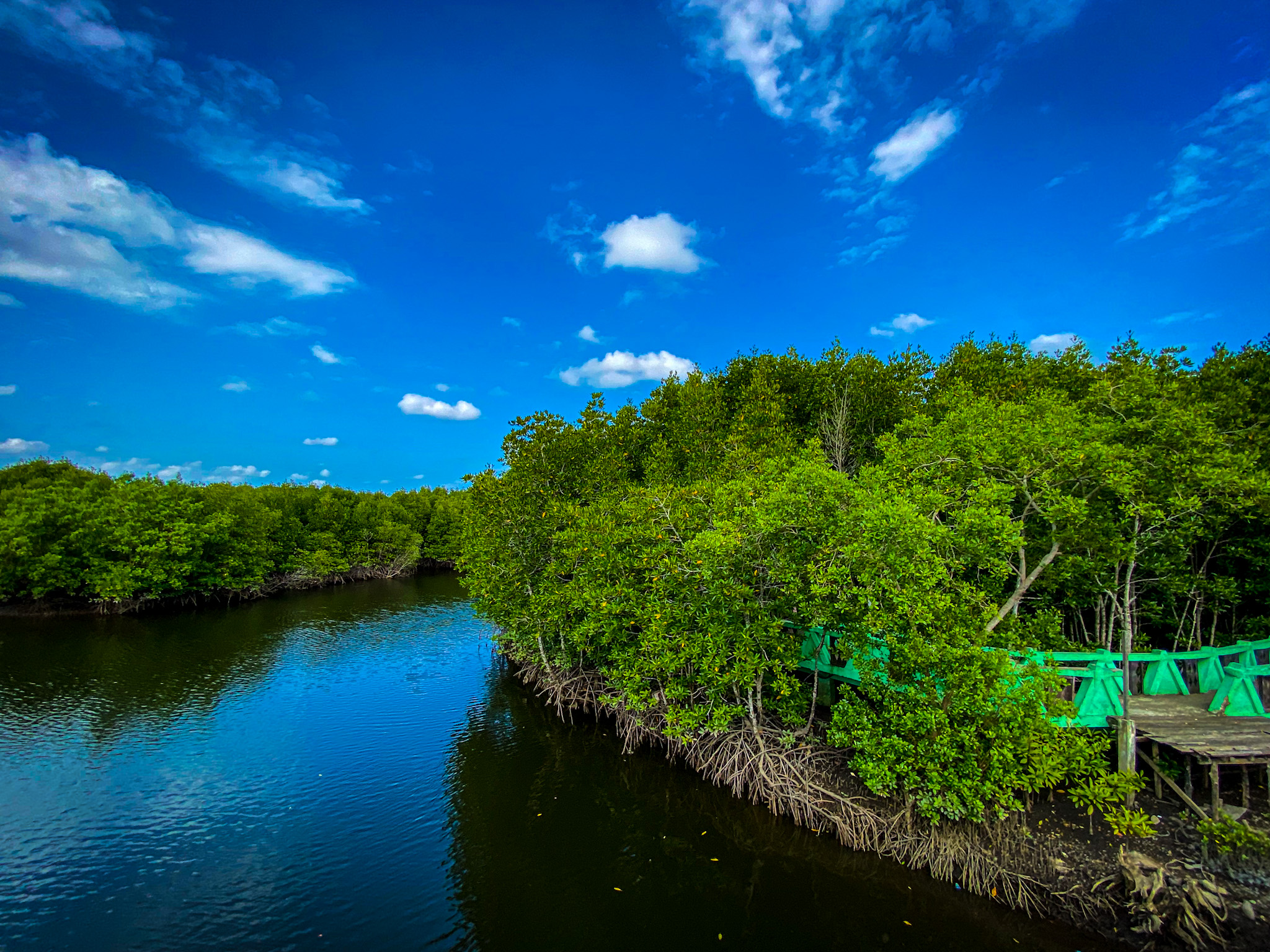 Along the journey, in addition to the many trees that have been preserved, there are also many fish in the river and wetlands beneath the bridge. I have never before visited a tourist destination in a protected forest. It would be a shame if we visited this location and failed to take pictures of the experiences we experienced. This location is ideal for taking images in a variety of locations because of its outstanding natural beauty.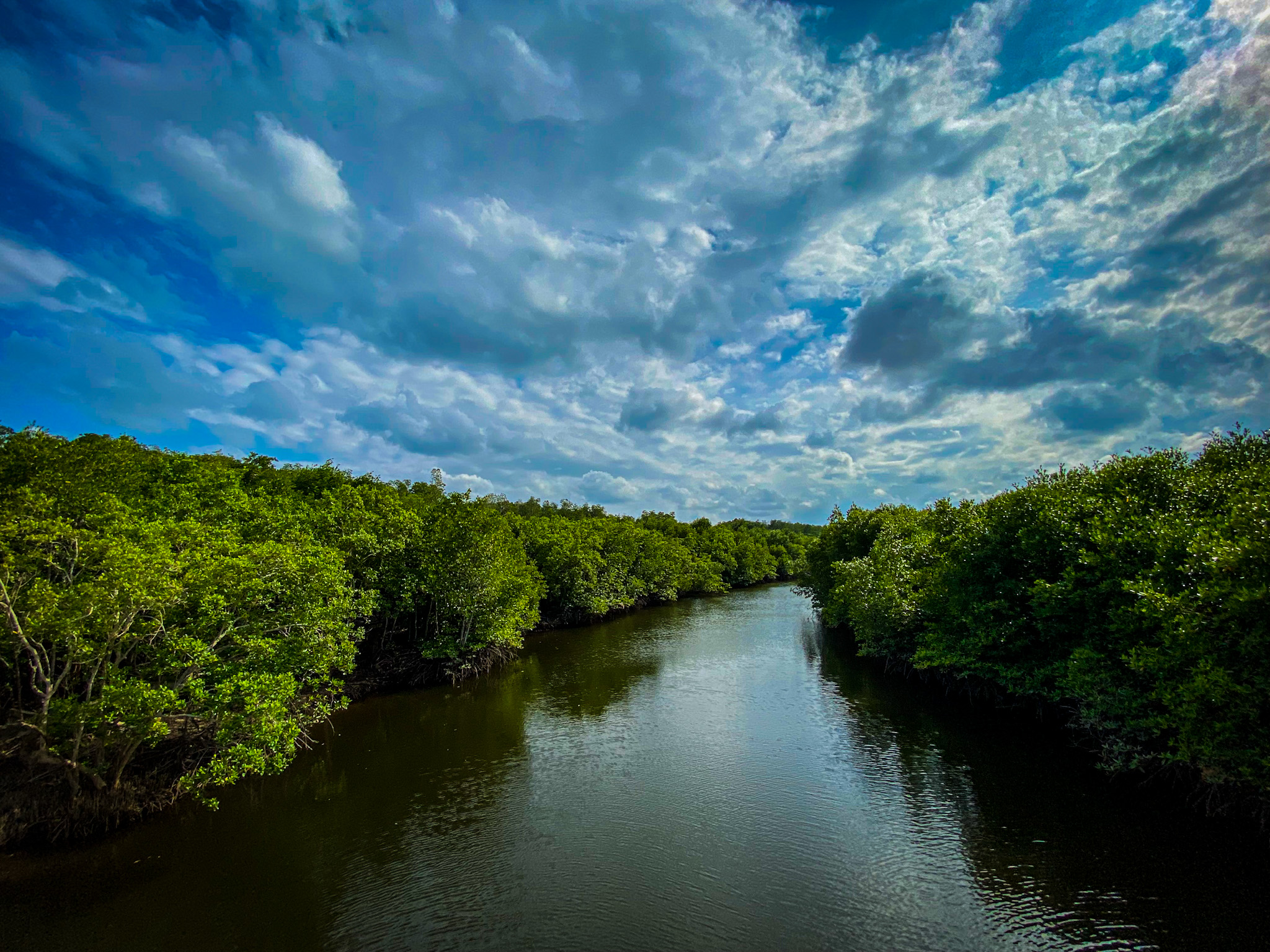 In reality, a number of unique locations have been created to enhance the distinctive sensation when taking photos in the mangrove forest. Being able to bring my family here is something I am really grateful about. This place leaves me with a lot of lovely impressions. Despite the long and exhausting drive, I was really happy to finally arrive at this stunning location.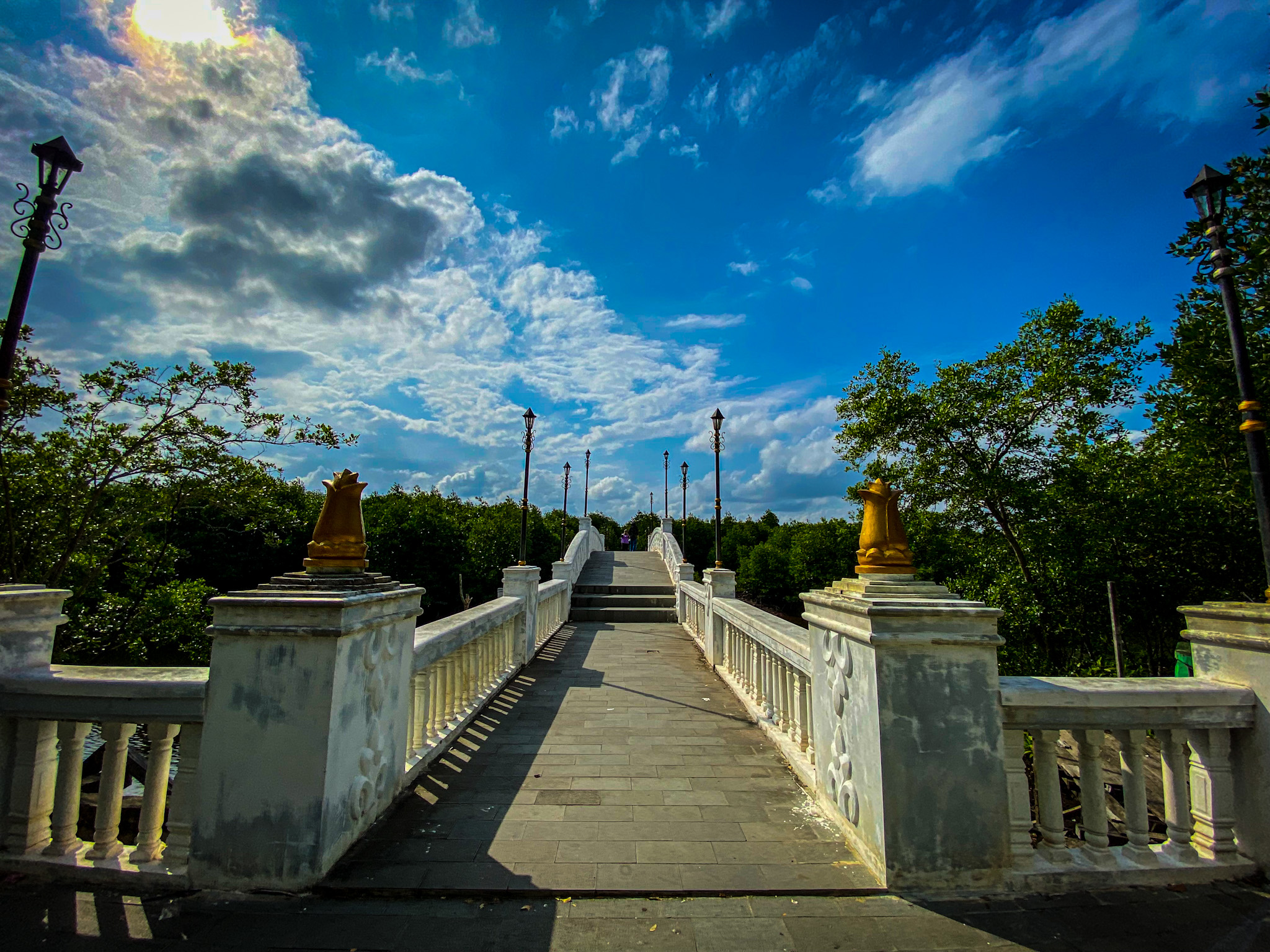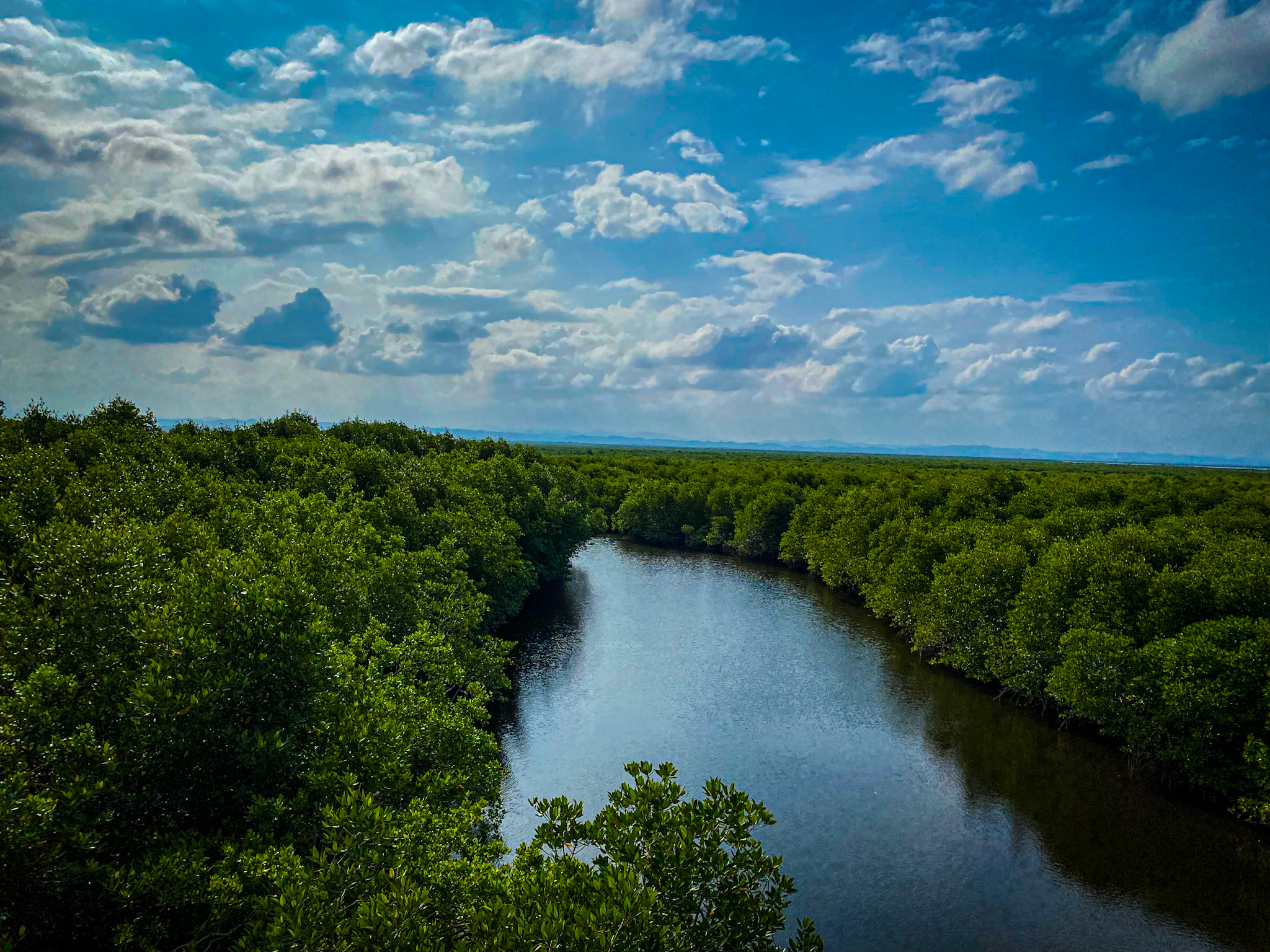 I am very happy to be able to share this article with you, I hope you like my weekend story. I appreciate your support and empathy for my posts ♥️
Camera Iphone 11
Edited Lightroom
Category Travel, Nature
Location Langsa City, Aceh
Regards,@ponpase

---
View this post on TravelFeed for the best experience.
---
---