HALF WAY THROUGH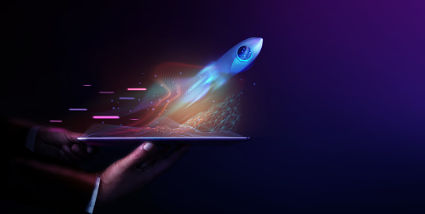 source
I feel like 2023 is about to be done really soon. Within the next 14 days it will be June, the prelude to Summer time. This year is about to fly by before our eyes. In the same token everyone is enjoying a happy #LPUD. If you missed this one you have seven more to attend this year. It is like a rocket ready to blast in #leofinance.
Have you find your way around #thread lately? I must say the focus is so clear. This is the first time #hive blockchain has found another way to put its blockchain to good use. For the past four years or more subjective to #leofinance, writing a post was primordial. As we move from #alpha to #beta, writing a #thread is the next big thing. And we can do a lot going that route.
You wonder if #thread will break the blockchain!. It ain't happening this year. At least it is on a pedestal for something new. I am still ol' school about writing a post instead of #threading around. Things are about to change.
Either you like it or not this is what crypto is doing everyday. The sphere is changing accommodating to what we can achieve.
I know you find the rising value of #leo very incoming.
This year tends to keep us on our toe. We have more to cherish and be happy for instead of complaining.
I found #hive maintaining a strong ally with #HBD very rewarding. The noise out there about the dollar and bric tend to throw your crypto mind in tandem. It s good to pay attention. Wherever you are and whatever currencies you end up using, make sure it helps you find your ground.
At least you know where crypto will be. Talking points about the dollar or other currencies are just manifest to boost crypto value. Best case scenario we are working and see what is at stake.
As long you hold enough to empower yourself, they are all welcome to benefit us all.
I have to say lately #hbd is a winner amongst us all. Steady and precariously moving forward to represent what this blockchain can handle. Glad to know it exists to match really close a dollar according to #hive. We decide and understand the risk factor.
Hope you hold some in time cause you need #hive to get around.
I am working to get back where I was so I can enjoy patiently 20% apr.
Hope the best for #leofinance and contiue to grow and be a home for many.
---
---