MARCH IS THE MONTH FOR HIVE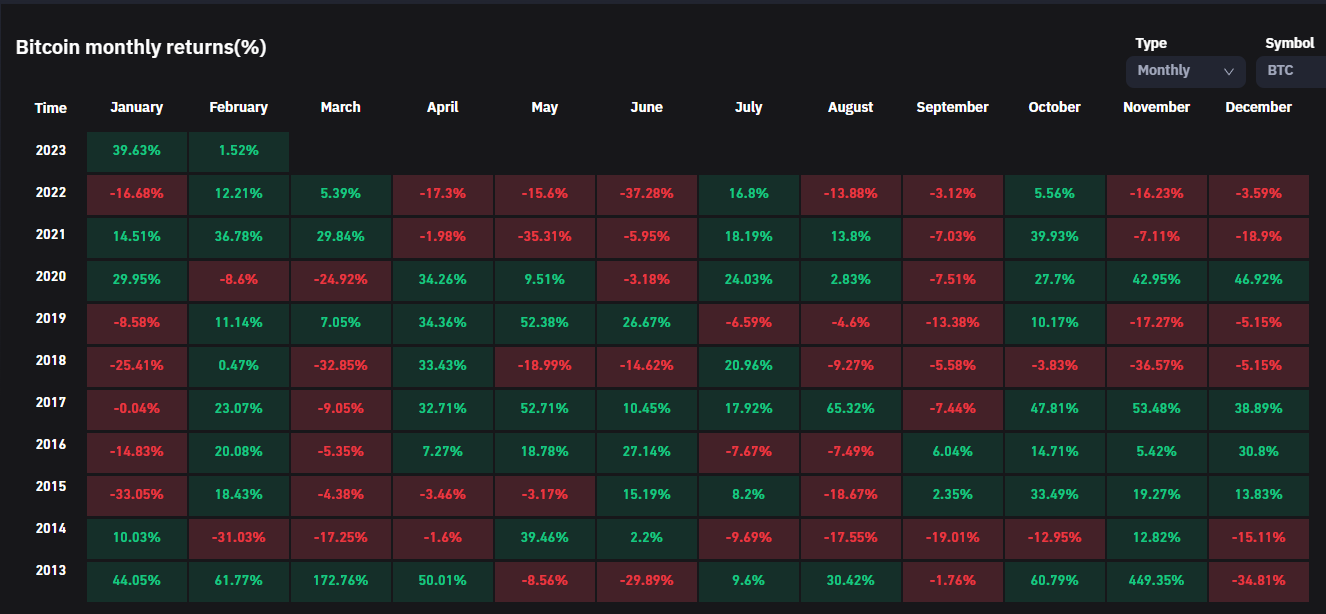 source
It has become apparent we are in a line to have a year with its own agenda. I could say it will have more green month percentile similar to 2021. Not so fast. For the past two years April to June look really sad. Before I go further march has been really steady not long ago. Again it is not fair to just think it is status quo in crypto. We have words that #crypto is not moving in the same direction as #IMF. Why are they so cared?
I wish they mind their business and leave crypto alone. That would be easy to say. Money transfer is big business that #crypto is threatening every second. At the same time it is a lot easier to control funds via crypto due to blockchain technology. Not everyone can read the nuances attached with a blockchain link. This is where crypto gets its power. it is trustless and you feel free to do business across the net with ease. The minute humans interactions involve, things get chaotic. #FTX is a great example and many more.
While I continue to mirror what #BTC could do for the future, a strong BTC is a recipe for improvement for altcoins. By tomorrow be ready to read the #HBD report by @geekgirl. You will find nuggets and things that show Hive blockchain is ever changing to fulfill the need of the holders. I am thinking #hive is solid where it is. I want to see a dollar Hive but I like it to remain in the middle. Growth is important. Measured growth brings sustainability and capacity to weather any storms from the outside world.
My main #hivegoals never changes. I do find hiccups on the way. I will manage them head on since it will help me to be stronger in the long run. Hive/leofinance is the place to be. I tried hard to post and reflect on what I continue to understand. Time is ripe to keep Hive close. Being part of #hive family is a tremendous comfort.
#threads is in motion to show what this blockchain can do. I wonder if #hive blockchain can handle #threads when one million is threading like crazy. Let's say 500k a day.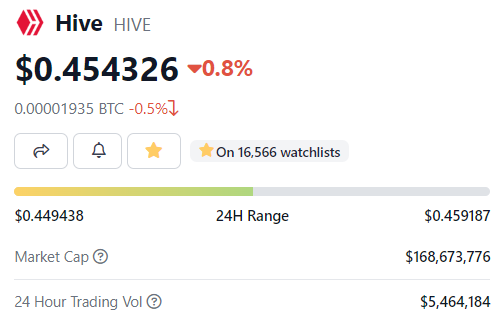 source
When you look at #marketcap we have skin in the game. looking deeper at trading volume it is only what is reported via #CEX. There are more Hive moving around. Sometimes liquidity can bring its objective, so far it is moving around millions. it shows hope is in the air. Within the next five years, Hive will have more stability with the help of layer-2. There are the difference makers since they allow us to remain active by doing tasks that keep on coming.
It is a fair game lately while everyone like to see a jump here and there. #hive looks good by holding its resistance in the middle. I want to see the dollar. At the same time I want to see liquidity flowing in all direction. We need more #whales though.
We need more HBD in saving. It is now around $32 million and counting. As you know a good portion is not in use since it is part of the Hive fund. We are a long way and I can see the MARCH to $50 million.
By the way #march is the month of Hive. March 20th is really special for many. That will be a Monday. I can tell #march will be a remembering for many. We have moved on from playing games to serious biz. Hive is stronger than ever.
HIVE is demonstrating holding a million HBD is surely a way forward that show this blockchain has more to offer.
Definitely many more will hold million Hive, HBD in the future.
I know it could take a while but it is reassuring we are betting and risking on bigger plans.
Do not forget we have guardrails in place. You may not like them, their use case can bring calm when tough gets going.
At least we all know invest in crypto is all about learning and understand risk.
3 years look so not distant.
Enjoy it during the whole month.
Keep on vesting.
Posted Using LeoFinance Beta
---
---