The Himalayas watch Tower City In Panchagarh,Bangladesh

Hello Hivers,
The map of Bangladesh includes Taknaf to Tetulia. This Tetulia is located at the beginning of North Bengal and Teknaf is located at the end of South Bengal.There is no state, no province in this country.There are more than Eighteen crore people living there.The country has Eight divisions and Sixty-Four districts. One of the eight divisions is called Rangpur. I have just tried to present some information of the northern district of Rangpur division.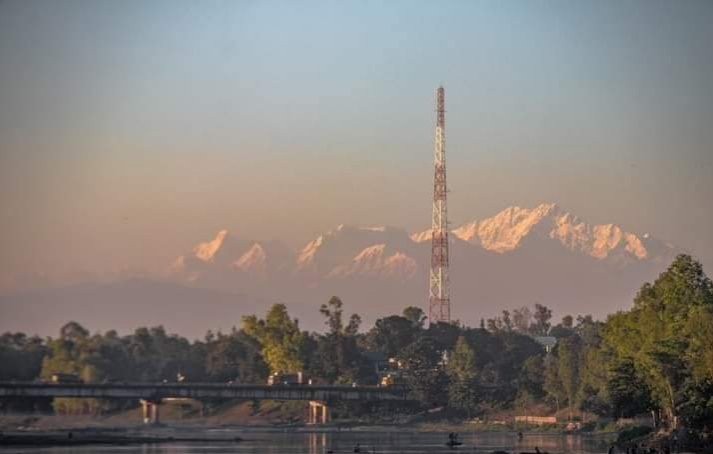 The last district in the north is Panchagarh.Panchagarh has five upazilas.These are Panchagarh Sadar,Tetulia, Atwari, Boda and Debiganj.I was born in Debiganj upazila.There are two types of naming of Debiganj.At first this town was formerly inhabited by Sonatan.Many idols of gods and goddesses could be found here.
The name Debiganj is derived from the names of these gods and goddesses.According to another opinion, this area was the free movement of Devi Chowdhurani, one of the embodiment and famous leader of the monastic revolt. Kartoa,Teesta,Atrai and Kurum flow in the dense forests here. He fought a series of battles with the British on the bends of the river and won, and became a symbol of hope and bravery for the people.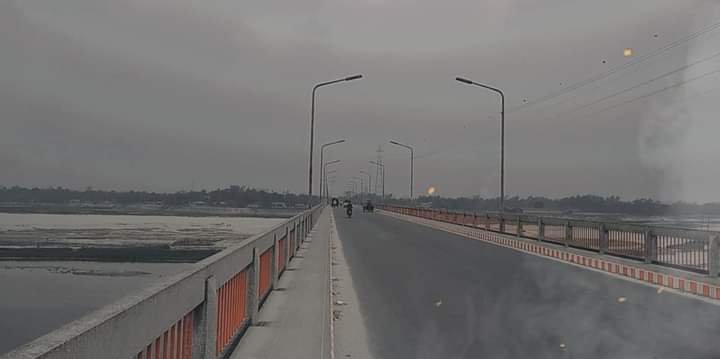 (Debiganj Kartoa Bridge)
Panchagarh district including Debiganj was included in the state of Kochbihar.Raja Roop- Narayan got the kingdom of Koch bihar by treaty.In 1776, the Fakirkunti criminal area of ​​the Maghals was transformed into the ancient Rangpur district. In 1857, three subdivisions were created for administrative convenience and the northernmost subdivision was called Tentulia. In this Tentulia subdivision was Boda, Chakla and Debiganj was under Boda, Chakla.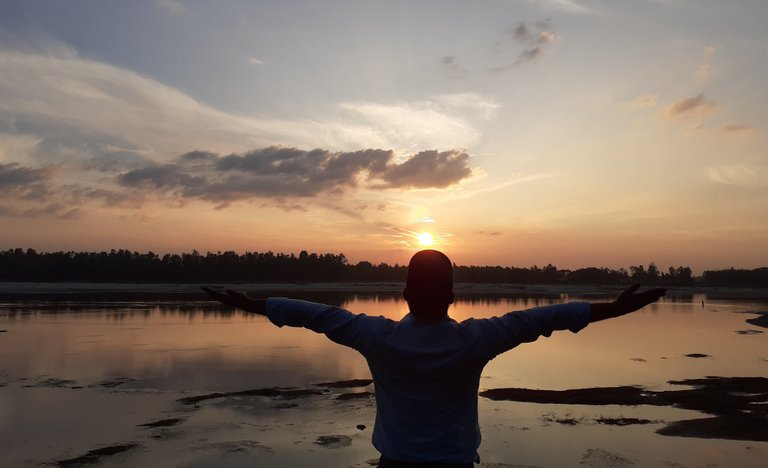 Panchagarh subdivision was formed in 1980 with Five thanas including Atwari thana of Thakurgaon subdivision and Panchagarh district was formed on 1st February 1984 and Debiganj upazila was formed.At present Debiganj Upazila has a beautiful environment and beautiful natural scenery. The upazila has Jagbandhu Thakurbari, Dak Bangla, Kartoa Bridge, Mainamati Char, Khayer Bagan and Krishi Farm.In the agricultural farm, various fruits, flowers and agriculture are cultivated with modern technology.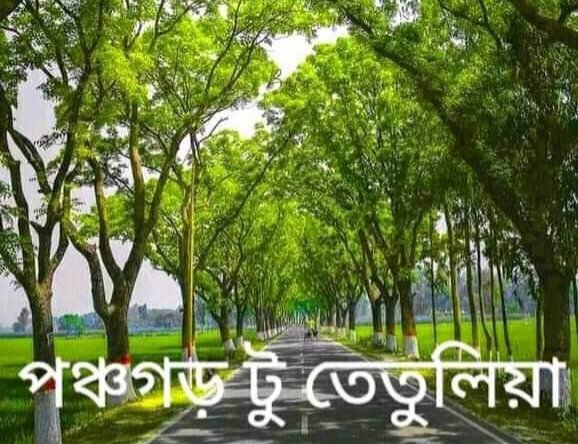 (Panchagarh High Way)
The name Panchagarh is basically a combination of five averages. Such as -Vitargarh, Mirgarh, Rajnagar,Hossaingarh and Devengarh.Panchagarh Sadar is a neighboring Jalpaiguri district in India.Some notable names of Panchagarh are Banglabanda,Zero Point,Bhajanpur.
Zero Point is the last border area of ​​Bangladesh.It is located in Phulbari, Siliguri district of India. Tetulia area includes tea garden, Raushanpur guest house. Inside the guest house there are multiple beautiful bridges over the small Dahuk river.
Tetulia is the center of hospitality for tourists. It has a "Dak Banglo" on the banks of the river Mahananda opposite Darjeeling. Tetulia tea has the same quality as Darjeeling tea. "Kazi O Kazi" Tea Garden, Tetulia Tea Garden, Banglabandha Land Port are attractive places for visitors. Remains of a fort at Buraburi between Bhajanpur and Tetulia. Also the Bhadreshwar temple and the Shiva-temple are two tombs of Greek sculpture. This is Bhadreshwar Temple, Vitargarh.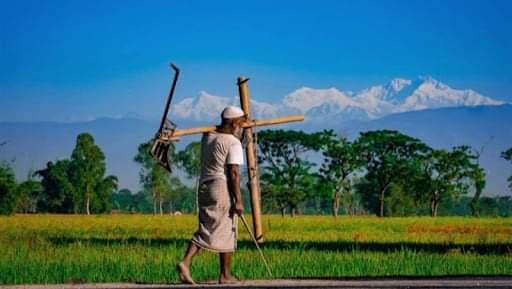 Collect (Kanchanjangha Himalayayas)
Kanchanjangha, the daughter of the Himalayas, can be seen very close to Panchagarh in winter.
I am trying to develop my thinking little by little. I hope you like it. Thanks every hivers for showing my post.
---
---