Creating Magic
A while back, I had talked about how I would be moving into the world of designs, user interface to be precise. I had even shared some of my designs here with you guys and I received some beautiful encouraging comments for it.
Well two days ago, I decided to join a daily ui challenge to help me improve with my design skills. How the challenge works is that I would be given a task everyday to design. The day one task was to design a sign up page.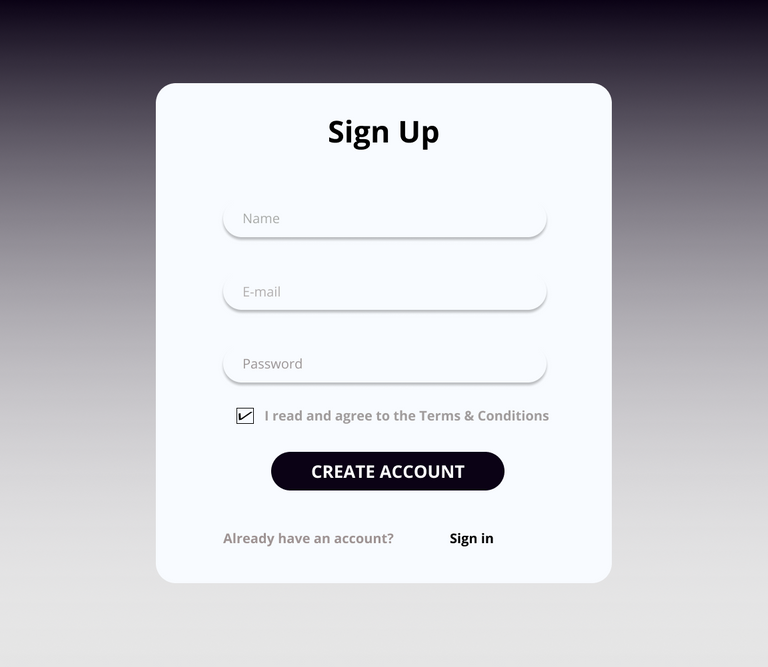 That was pretty easy for me to do but I guess since it was the day one, they decided to start easy.
The day two was to design a credit card checkout page. This was a little bit tough for me but I came up with this.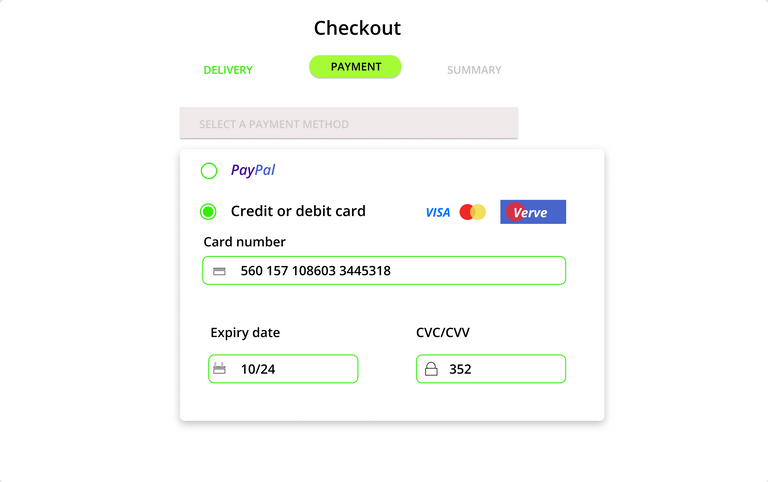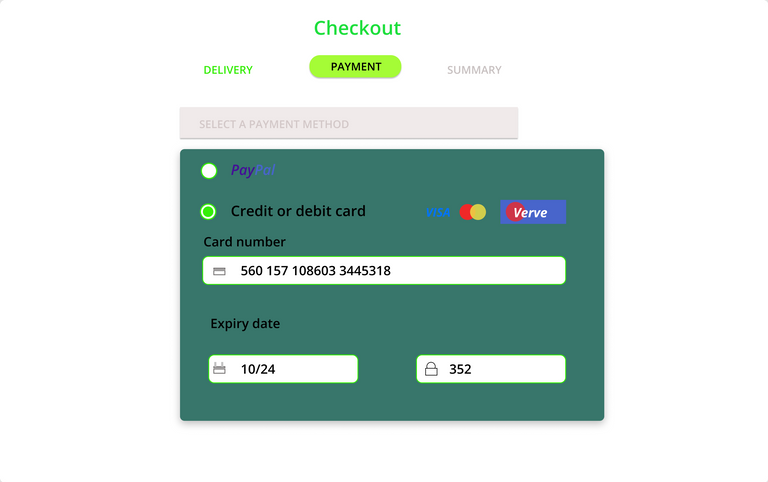 I'm still waiting on the day three task but I know that whatever it will be, I'm going to smash it.
---
---