Festival of Dussehra
Hi everyone
My greetings to you
Hope you are doing well
Today festival of Dussehra is being celebrated here.
Dussehra or Vijay Dashmi is the celebration of victory of good over evil. According to Hindu mythology, on this day, Sri Rama's emerged victorious over Ravana. So effigy of Ravana symbolising evil is burnt with fireworks to mark the destruction of evil.
Dussehra is celebrated on the tenth day in the Hindu calender month of Ashvin and it marks the end of Durga Puja (Navratri) and Ramlila (Ramlila is the re-enactment of various events on stage mainly showing Sri Rama's life story, and its climax is on the day of Dussehra, when Ravana's effigy is burnt symbolising the end of war between Sri Rama and Ravana).
Here are some of the pics I clicked today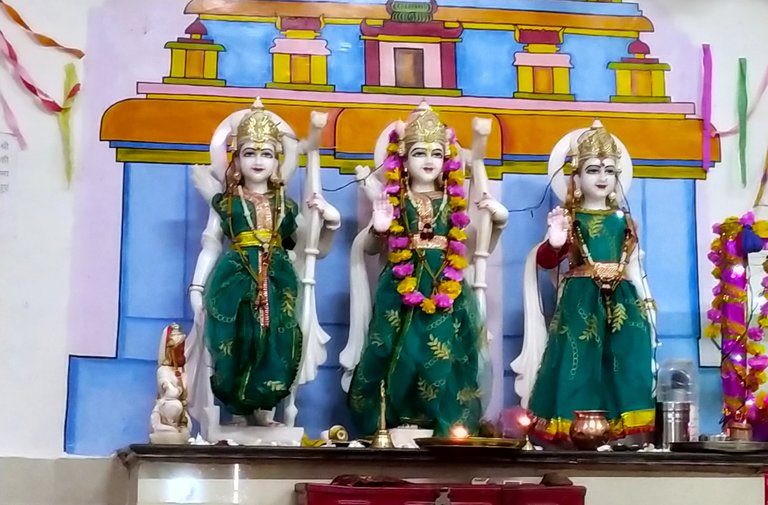 These are the idols of Sri Rama in the centre, Sita ji (Sri Rama's wife) and Laxman (Younger brother of Sri Rama) on both sides. There is a small idol of Sri Hanuman ji (An ardent devotee of Sri Rama) in the left corner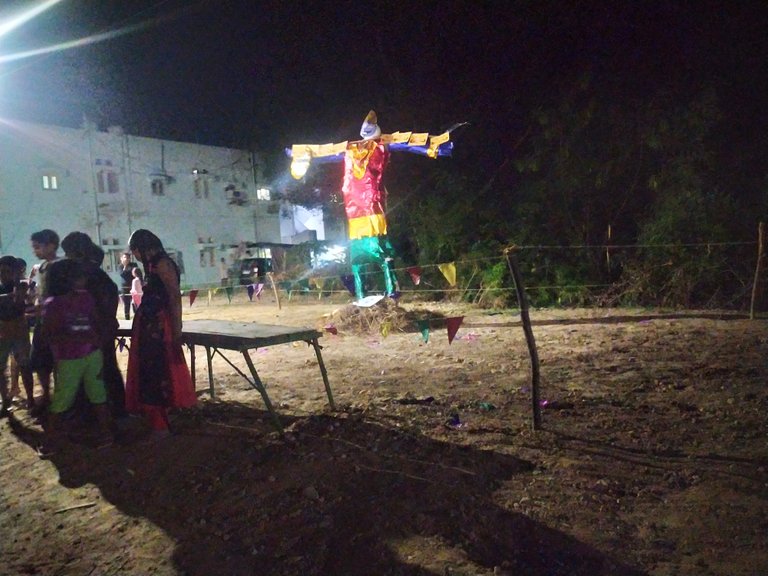 Effigy of Ravana in our colony.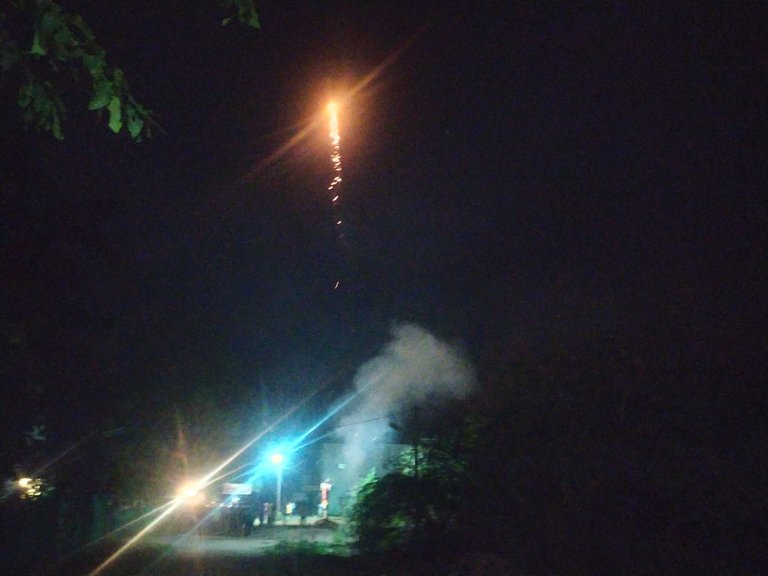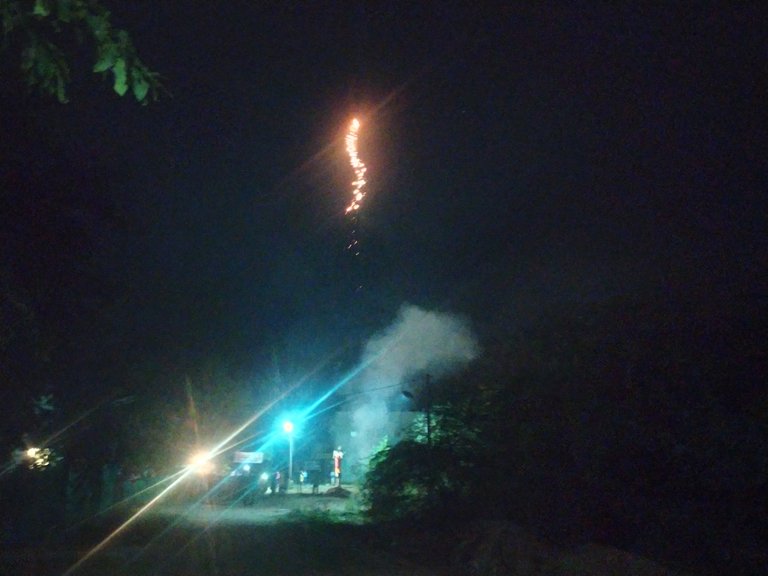 I couldn't click more pics as i didn't stay there for much time. I didn't like the smoke of fireworks and the noise created by them. My daughter also was not feeling comfortable so we returned home soon.
My personal views about Dussehra
In my view, just burning the effigy is not going to change anything if you dont burn the evil inside you. Its very good to celebrate the festivals but the reason behind these traditions amd celebrations we must keep that in mind and should live our life consciously in the right way.
May God bless us all and direct us towards a truthful life always.!
Thank you all
@preets
---
---