Tattooing hands with Henna

Hi everyone! my greetings! hope everyone is enjoying their weekends all around the world.
This Saturday I finished my usual routine works of the day. But I had to do some special preparations for the festival of Karwachauth falling next day.
One of the thing that was to be done was to put henna on hands. During the day I couldn't go to someone who could have done that for me. As with managing my house I had to handle my daughter too😄.
Once you apply Henna on your hands, you have to keep that intact for a few hours, so that Henna may release it's colors on your skin and you get good stains of Henna. So you can't touch anything, or can't do any work by using your hands for the next few hours.
So later evening after finishing our dinner, I called one of my friends. I asked her if she may help me in applying Henna on my hands. She agreed happily actually she invited me to her house. Around 21:30 we went to her house.
Applying Henna and making designs is a very tough and time taking task. However professionals do it easily. My friend took around on hour in making all the designs. I clicked a few pics while she was making designs with Henna.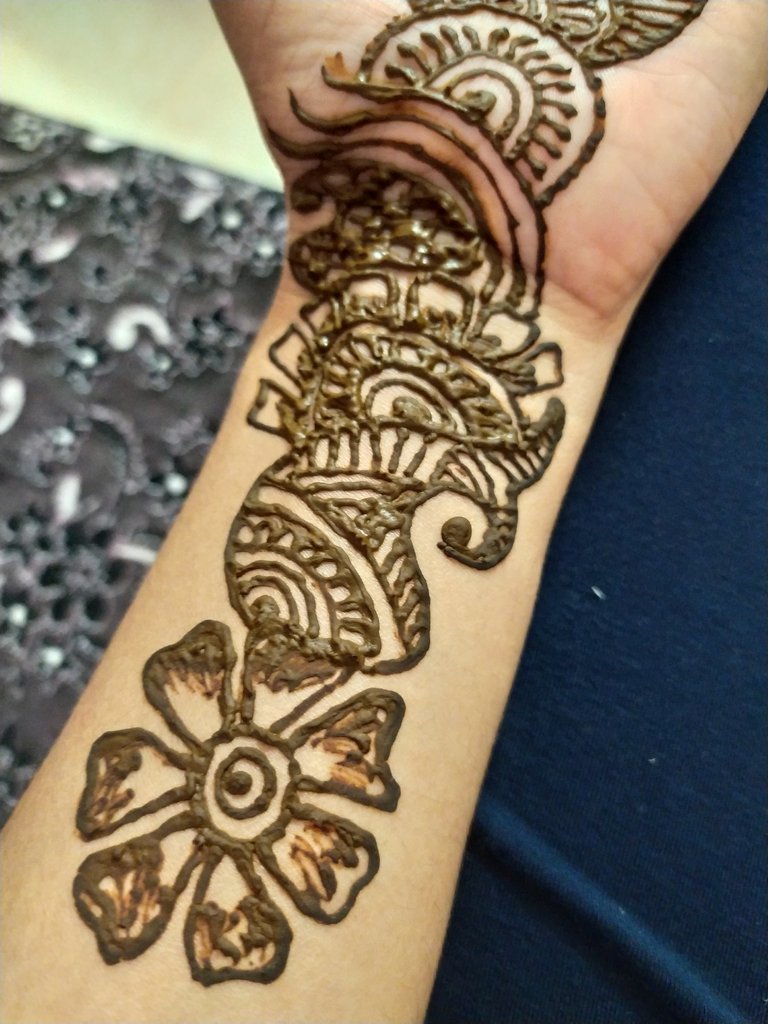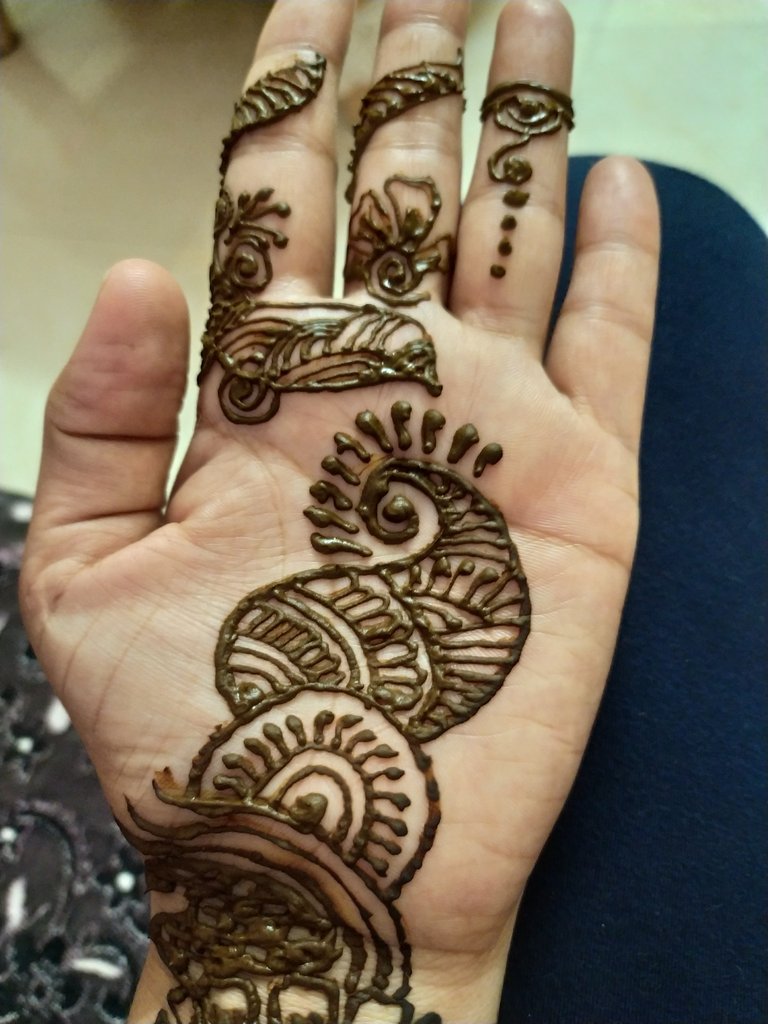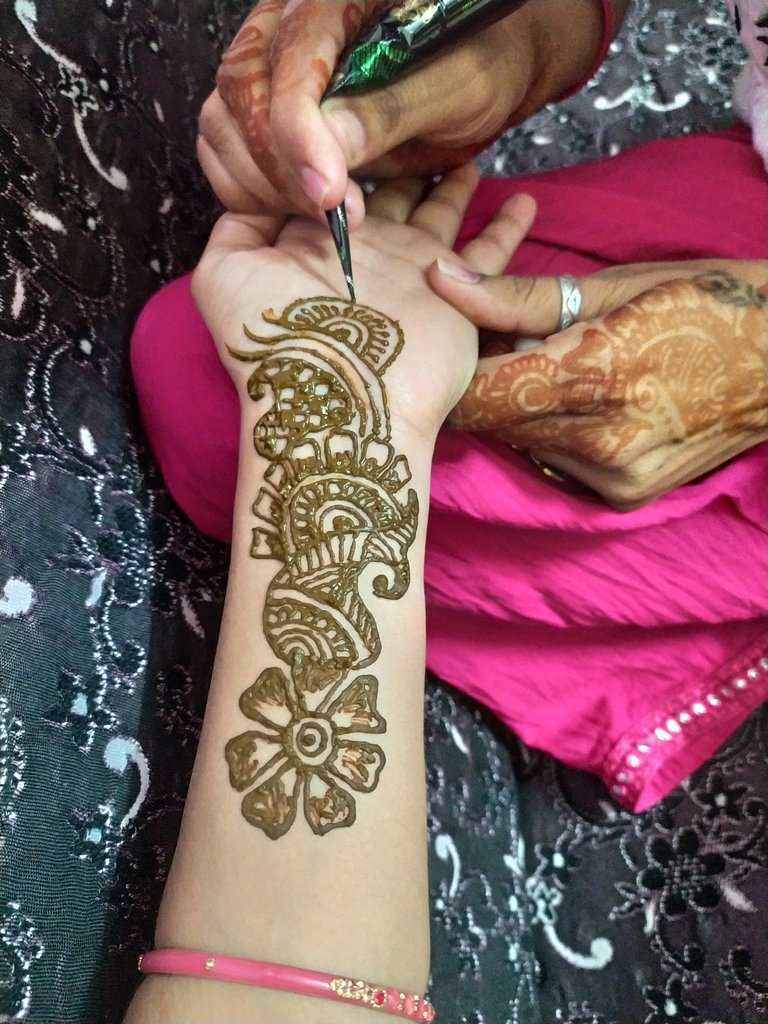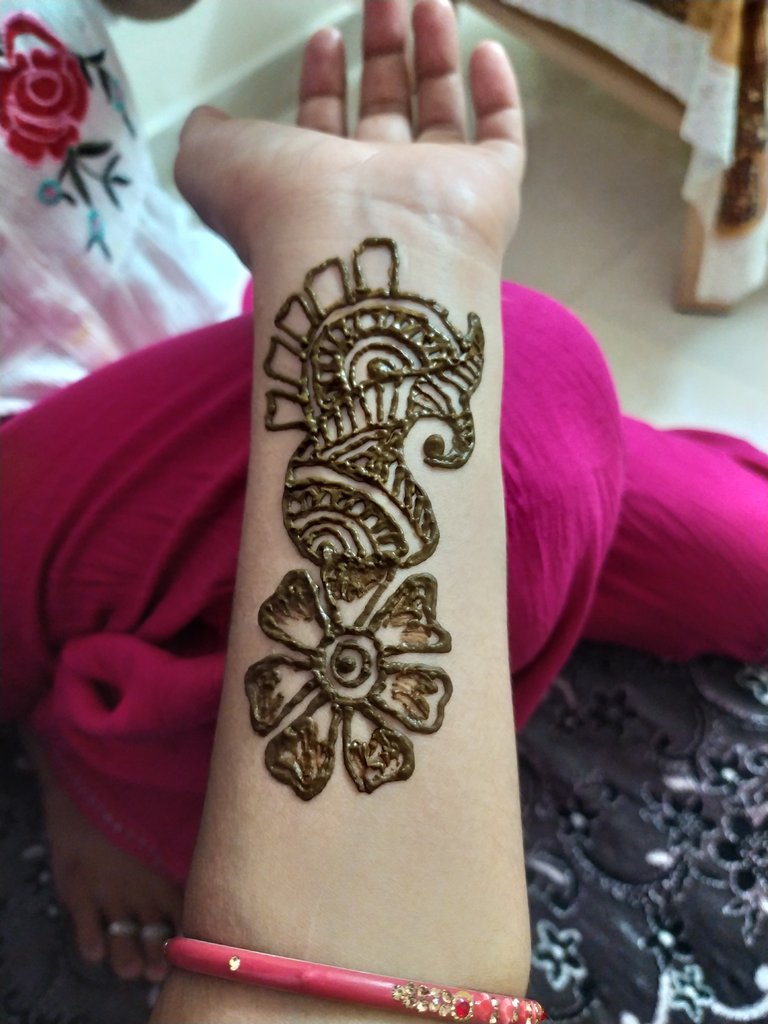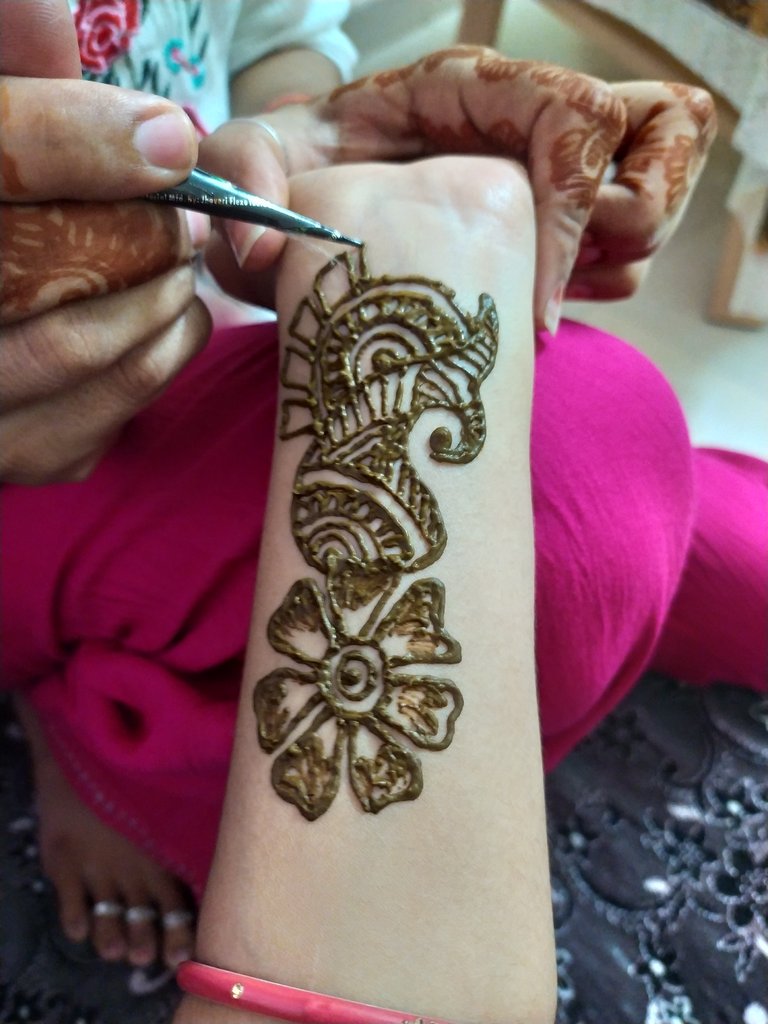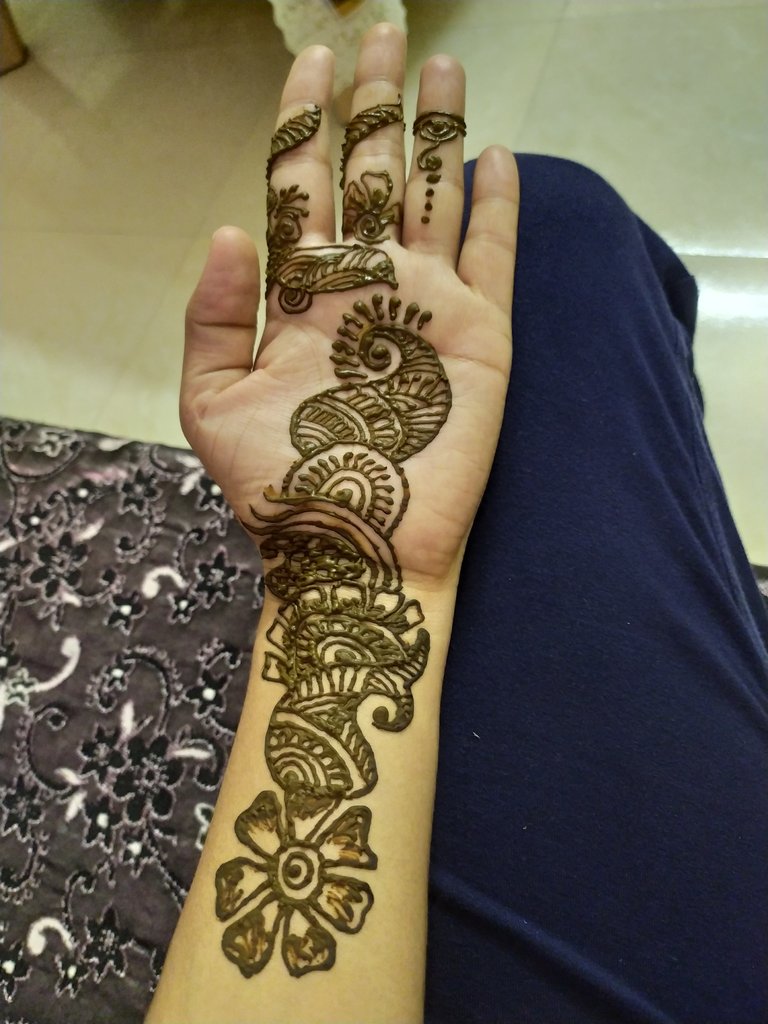 We kept gossiping while she was applying it on my hands. Around 23:00 hours we returned home. I slept with the same hands and I removed it in the morning. After removing it, i washed my hands with plain water and then applied mustard oil on it. They say applying mustard oil darker the stains of Henna. Then I applied Red color nail paint on my nails.
Here are some more pics 😊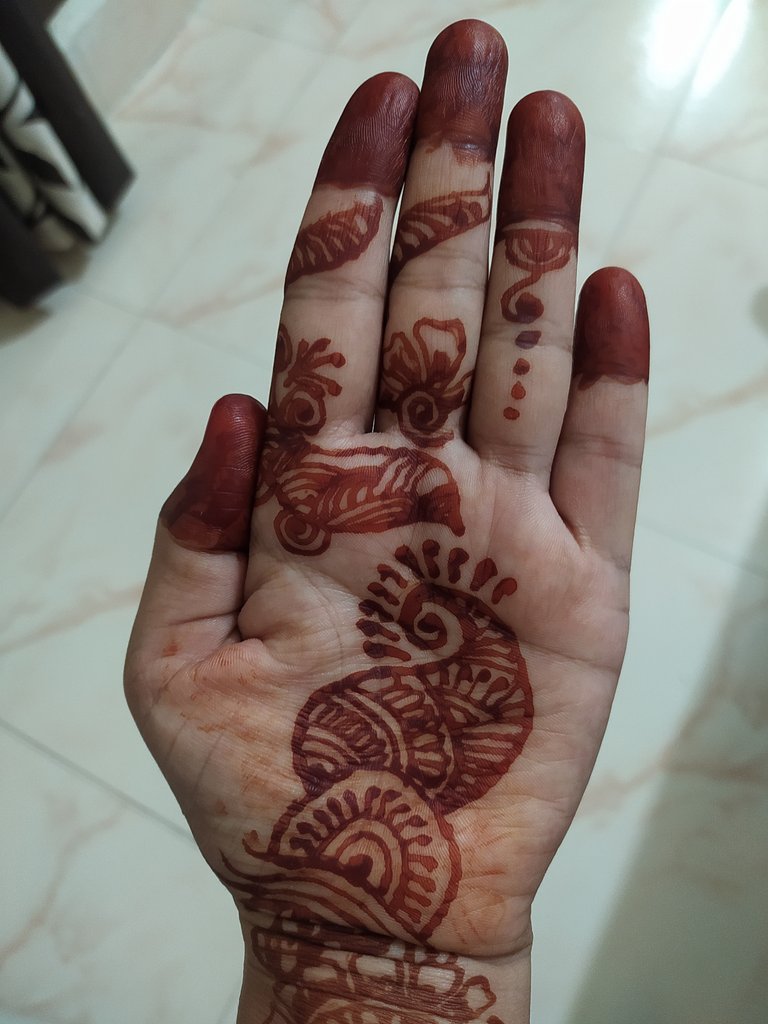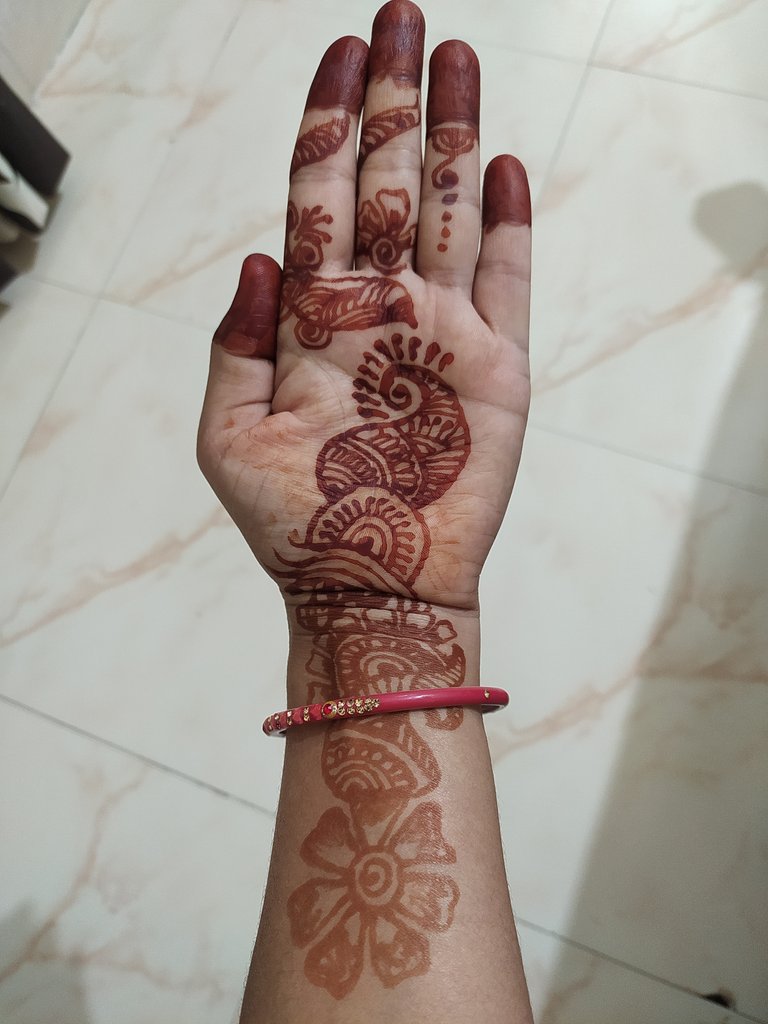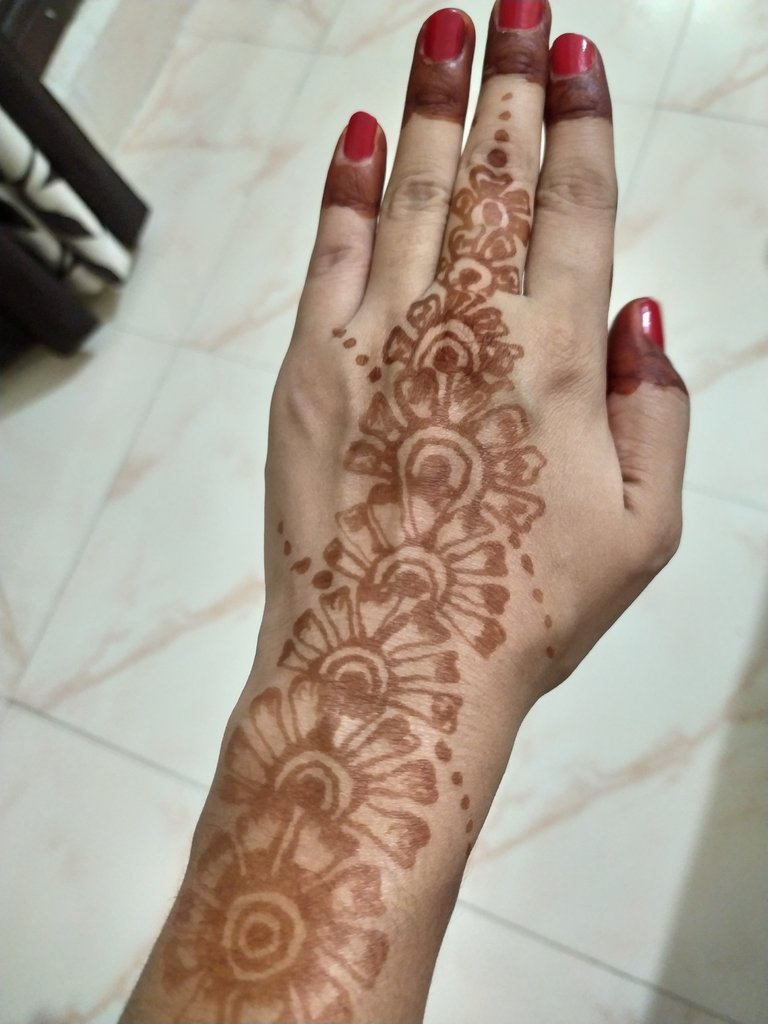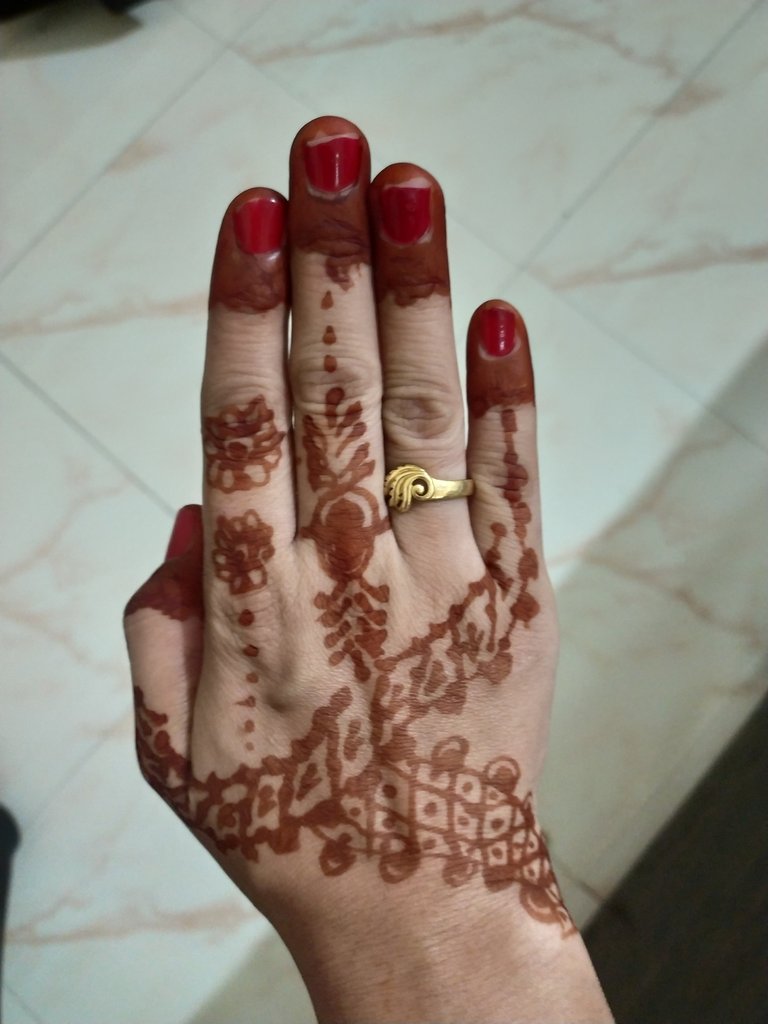 Applying Henna on hands is considered very auspicious on festivals and some other special occasions in Indian culture. So I spend my Saturday evening in celebrating the beautiful traditions.
That's all for now😊 Wish you all a fun-filled weekend.!
Thank you
@preets
---
---