Odds and Ends — 11 October 2021
As those who've been paying attention to my blog (all six of you) may know, since I retired two and a half years ago, I've taken over more of the cooking duties for our household. Never having been much of a cook, my repertoire has been slowly expanding. A few times a month, I've been making chicken fajitas. Nothing fancy, just chicken breast, onions, sweet peppers (from our garden when in season), olive oil, and fajita seasoning.
That last bit has been a problem. Low-sodium (well, lower) taco seasoning is easy to find, but a fajita version has been another matter. Even before the coronapocalypse's supply-chain woes took hold, it was hard to find. One of my local grocery stores used to carry it, but only sporadically. And since Covid hit, it has never been seen again on shelves. So I ordered a 12-pack from Amazon.com and although the item (and its associated picture) described it as low sodium, when it showed up on my doorstop, it was the standard high sodium version. I reported the problem to Amazon and they sent me a replacement. But again, the full sodium version showed up.
So I finally decided to make my own. I DuckDuckGo'ed recipes to make it from scratch, but they all contained salt. And sugar too. No thanks, I'm Type 2 diabetic.
So I came up with my own version, low sodium and low glycemic:
1 tablespoon cornstarch
2 teaspoons chili powder
1 teaspoon Dash (Mrs. Dash before the recent gender reassignment)
¼ teaspoon cayenne pepper (often called "crushed red pepper")
½ teaspoon ground cumin
1 teaspoon paprika
1 teaspoon monk fruit sugar (stevia would probably be okay)
½ teaspoon garlic powder
½ teaspoon onion powder
It tasted just fine: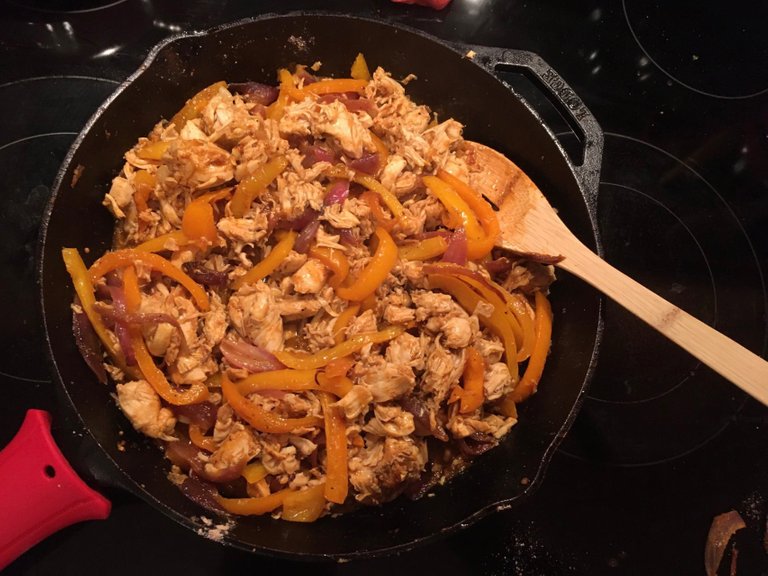 Unrelated to anything, my son did a 12-hour run yesterday, and logged 47 miles (75.6 kilometers). In contrast, I might have walked a mile or so.
Cryptocurrency, Investing, Money, Economy, and Debt:
America's unemployed are sending a message: They'll go back to work when they feel safe — and well compensated
The September jobs report offered fresh evidence contradicting Republicans who have said that generous unemployment aid has been keeping people away from the workforce. Millions of people lost all aid or had it significantly scaled back at the start of September. But there was not an immediate wave of workers returning to jobs.
Bitmain stops shipment of Antminer crypto mining rigs into China
Retailers Want Nothing to Do with Columbus Day
The Columbus Day sale — a longtime ritual for car dealers and department stores — is dead.
Retailers are moving away from big sales events in general, and are especially eager to to distance themselves from this particularly disputatious federal holiday.
Who Bought $1.6B in Bitcoin Wednesday, and Why?
It's an eerie coincidence that a trade of this size happened on exchanges with ties to Chinese customers during a week beset by that country's capital market woes.
Coronavirus News, Analysis, and Opinion:
Russians flock to Serbia for Western-made COVID-19 vaccines
GOP doc dispenses sketchy medical advice on virus immunity
Middle school teacher filmed removing her face mask and intentionally breathing on a cornered student
Politics:
How Dumb Can a Nation Get and Still Survive?
T.S. Eliot wrote that the world ends 'not with a bang but a whimper,' but I fear our great nation is careening toward a third manner of demise: descent into lip-blubbering, self-destructive idiocy.
How did we become, in such alarming measure, so dumb? Why is the news dominated by ridiculous controversies that should not be controversial at all? When did so many of our fellow citizens become full-blown nihilists who deny even the concept of objective reality? And how must this look to the rest of the world?
Steve Scalise on Fox News Sunday repeatedly refuses to acknowledge that the 2020 election was not stolen from Donald Trump pic.twitter.com/EME1lBK1vA

— Aaron Rupar (@atrupar) October 10, 2021
Taiwan Vows to Bolster Defenses
What happens to America's mental health under a second Trump administration? Very bad things
A panel of mental health experts on the likely effects of a Trump comeback: "Beyond our current worst nightmares"
Serendipity:
A former Navy nuclear engineer and his wife have been arrested on espionage charges. Not exactly the sharpest knives in the drawer.


Badge thanks to @arcange
---
---