Odds and Ends — 11 September 2022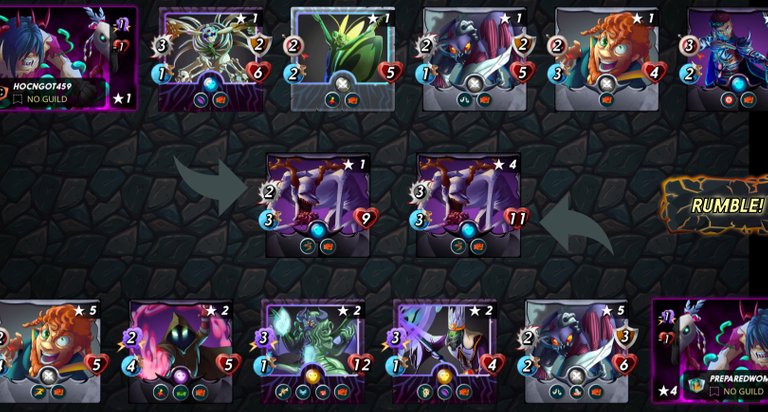 For no apparent reason, I was pretty sure that I was going to win
this battle
(54 mana, Heavy Hitters and
Reverse Speed
rules sets, only Death splinter available) easily. Such was not to be. My Ancient Lich was too vulnerable, at least in part because I played a monster with Swiftness. Duh.
Cryptocurrency, Investing, Money, Economy, and Debt:
Florida govt warns against auto warranty scammers asking crypto payments
Energy Derivatives of Financial Mass Destruction Detonate In Europe.
China's economy is slowing, its population aging. That could make it dangerous
Vitalik Buterin Makes Surprise Appearance at Kyiv Tech Summit in Show of Support for Ukraine
Coronavirus News, Analysis, and Opinion:
Covid-19 Is Still Killing Hundreds of Americans Daily
Just Bread and Noodles: China's Covid Lockdown Distress Hits Xinjiang
Politics:
So Many Trump Scandals, So Little Time
Even Trump's Lawyers Have Legal Exposure
A dark joke has begun circulating among lawyers following the many legal travails of former President Donald Trump: MAGA actually stands for 'making attorneys get attorneys'.
Over six years and nine major investigations by Congress, the Justice Department and local prosecutors, as Mr. Trump has managed to avoid removal from the presidency and indictment, it has become clear that serving as one of his lawyers is a remarkably risky job — and one that can involve considerable legal exposure. Time after time, his attorneys have been asked to testify as witnesses to potential crimes — or evaluated as possible criminal conspirators themselves.
While the consequences his lawyers faced were extraordinary when Mr. Trump was in the White House, the dangers have only intensified since he left office and have become increasingly acute in recent weeks, as the former president has come under scrutiny in two different Justice Department investigations and has been forced yet again to find lawyers willing to represent him.
Former Trump White House lawyer Ty Cobb calls him 'deeply wounded narcissist' who acted in 'criminal' way to overturn Biden win
DOJ Called Out Trump Judge Aileen Cannon With Its Savvy Mar-a-Lago Appear
Republicans: "Democrats are too soft on crime."

Also Republicans: "Democrats are too hard on criminals." pic.twitter.com/sb1aeLSraq

— Middle Age Riot (@middleageriot) September 9, 2022
A judge ripped the far-right Oath Keepers founder over 'bewildering' arguments for delaying a Capitol riot trial
Ukraine probing emergency exports of thermal coal to Poland
Coals to Newcastle, the 21st Century version.
Here's why the risk of a nuclear accident in Ukraine has 'significantly increased'
Serendipity:
Feeding cows a few ounces of seaweed daily could sharply reduce their contribution to climate change
A List Of 33 Things We Know About The Coming Food Shortages


Badge thanks to @arcange
---
---