Odds and Ends — 19 September 2021

DIY Lessons Learned The Hard Way:
We recently seal coated our driveway ourselves rather than paying too much to have someone do it for us, and learned two lessons. Several YouTube videos mentioned turning the big buckets of goo upside down overnight to make them easier to mix the following day. All well and good, but of the five buckets we used, one of them leaked a bit. Turn them upside down in an empty plastic storage bin, just in case.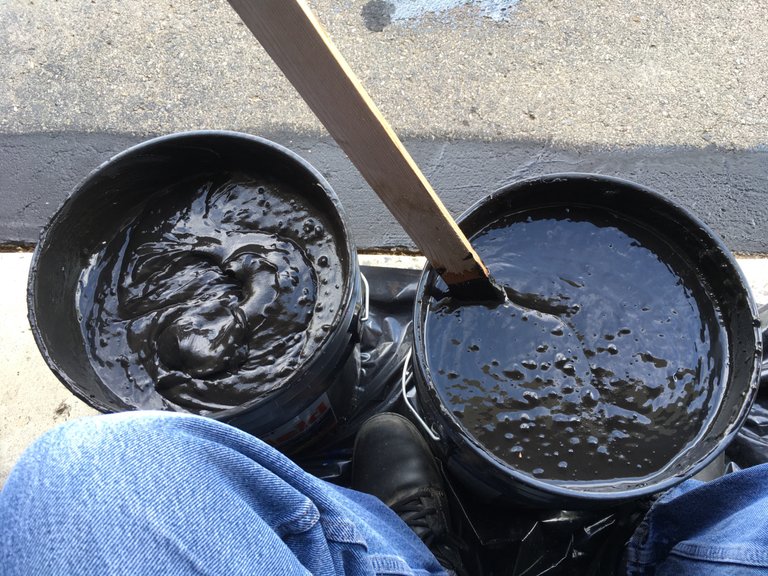 Opening the buckets is really, really difficult. There's a plastic tab that you supposedly tear off. Yeah, that does not work at all. Instead, use a large monkey wrench (mine is a 14-inch wrench) to fold back the lip of buckets, a bit at a time. Still not easy (took me 10–15 minutes per bucket), but it does work. Also note that the coverage claimed on the buckets is on the optimistic side so buy more than you think you need and save the receipt in case you can return an unopened bucket.
Cryptocurrency, Investing, Money, Economy, and Debt:
Bitcoin worth $2 billion moves for just $0.78
Evergrande and China's Looming Risk to Tether
Base of power through the ages:

Agrarian Age - unification of church and state to manufacture belief and consent.

Industrial Age - unification of corporations and the state to buy consent.

Digital Age - unification of corporations and big data to manipulate behaviour directly.

— Willy Woo (@woonomic) September 18, 2021
Coronavirus News, Analysis, and Opinion:
More than 100 part-timers at Indiana University Health left jobless for refusing Covid-19 vaccine
Five Oregonians hospitalized due to misuse of ivermectin for COVID-19
West Virginia Republican Governor Angered Over Vaccination Rate
"We just are going to keep lining the body bags up, and we're going to line them up and line them up."
3 tourists allegedly attack NYC restaurant hostess over proof of vaccination
Laura Loomer, Who Wished for Covid, Now Has It
"Just pray for me, please. Can't even begin to explain how brutal the body aches and nausea that come with Covid are. I am in so much pain."
When hatemongers like Laura Loomer, who once said COVID-19 was less deadly than a bad fajita, are hospitalized with severe cases of COVID-19, it's not irony or karma: it's science.

Sweet, hilarious science.

— Middle Age Riot (@middleageriot) September 17, 2021
Politics:
Nuclear subs and a diplomatic blowup: The US-France clash, explained
The new US-UK-Australia deal, which was announced on Wednesday by the leaders of the three countries, lays the groundwork for Australia to acquire at least eight nuclear submarines with support from the US and the UK. According to Australian Prime Minister Scott Morrison, it also marks the "first major initiative" of a tripartite new security agreement between the countries under the acronym AUKUS…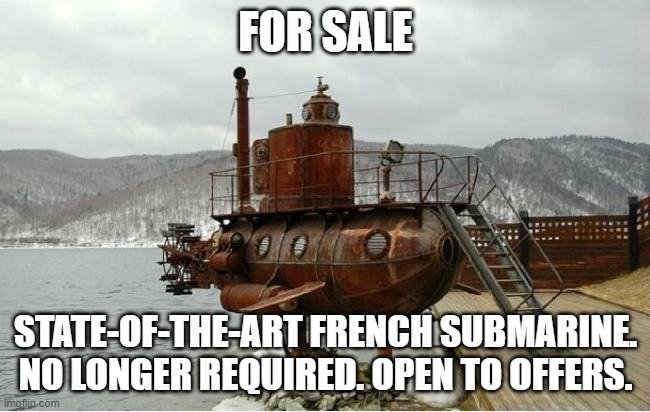 The Boldness of Biden and Boris
Kinzinger Says Trump Won Because GOP Stays Silent
A couple days ago, my friend Anthony Gonzales announced he won't run again, and now the pundits and politicos are discussing whether this means that Trump won.
So, let me answer this question—yes, as of now, Trump is winning. Not because Anthony decided not to run, but because so many in the Republican Party decided to stay silent.
Serendipity:
Mossad assassinated Iran's chief nuke scientist with remote AI gun
I'm a fan of David Bowie, but until yesterday did not know about the origin of TVC 15.


Badge thanks to @arcange
Meme credit: phil1985 (source)
---
---