Odds and Ends — 2 August 2022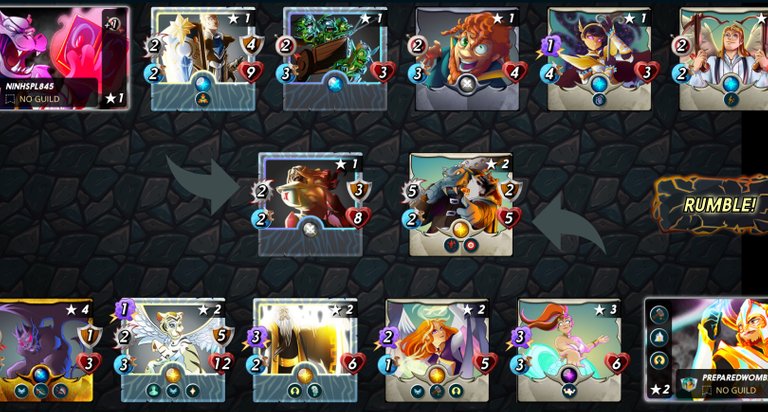 My tank was resurrected three times.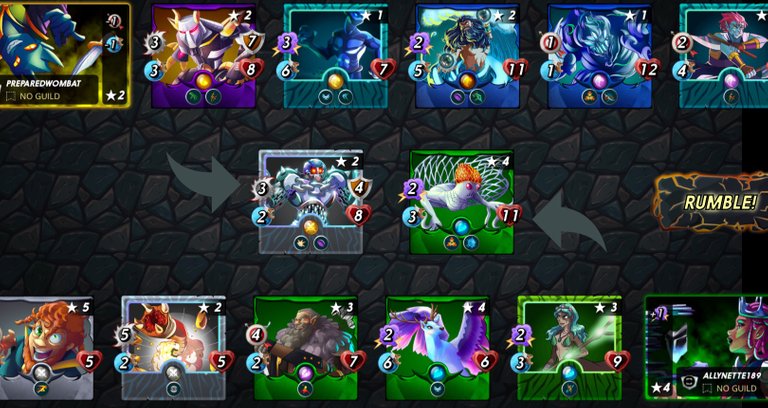 Chain Golem takes a licking, keeps on ticking.
Cryptocurrency, Investing, Money, Economy, and Debt:
Marathon Doubles Loan Borrowing Capacity to $200M as Mining Rigs Sit Idle
Nomad token bridge drained of $190M in funds in security exploit
Hundreds of potential exploiters appear to have drained all of the bridge's $190 million in TVL in just a matter of hours.
Bolt Mobility has vanished, leaving e-bikes, unanswered calls behind in several US cities
Coronavirus News, Analysis, and Opinion:
'Living with COVID': Where the pandemic could go next
New Zealand fully reopens borders after long pandemic closure
Statistic Of The Day:
2 = Number of Al-Qaeda leaders killed by Obama/Biden
0 = Number of Al-Qaeda leaders killed by Bush/Trump
Politics:
Trump Supporters Think They're in a Fight to the Death
Fear, hate, and grievances animate the new Republican Party.
Arizona GOP leaders rule with thuggery, intimidation, fear: Rusty Bowers
Most Alleged Dead Arizona Voters Were Alive
Arizona Attorney General Mark Brnovich said Monday his investigators found just one dead voter after thoroughly reviewing findings from a partisan review of the 2020 election that alleged 282 ballots were cast in the name of someone who had died.
The finding by the Republican attorney general, who is running for U.S. Senate in Tuesday's primary, further discredits the review conducted last year.
Marco Rubio Got Furious At Google Because His Fundraising Emails Were Going To Spam. Turns Out His Email Was Misconfigured
When a President Gets Covid:
"Jill and I send our thoughts to President Trump and First Lady Melania Trump for a swift recovery. We will continue to pray for the health and safety of the president and his family." — Joe Biden, on Oct 2, 2020.
"Joe Biden's second bout of Covid, sometimes referred to as the China Virus, was sadly misdiagnosed by his doctors. He instead has Dementia, but is happily recovering well. Joe is thinking of moving, part time, to one of those beautiful Wisconsin Nursing Homes, where almost 100% of the residents miraculously, and for the first time in history, had the strength and energy to vote even if those votes were cast illegally. Get well soon, Joe!" — Donald Trump, on July 31, 2022.
Not only was January 6 the insurrection of Donald Trump, it was the Donald Trump of insurrections because it failed.

— Middle Age Riot (@middleageriot) August 1, 2022
Most Voters Say Trump Should Be Indicted
Biden Set to Deliver on Decades-Long Promise
Democrats have been campaigning for 30 years on promises they'd let Medicare directly negotiate the cost of prescription drugs — and after all that time, they might finally be about to achieve it.
The Senate's reconciliation bill would only open up negotiations for a small number of drugs, but even that is a threshold Democrats have never before been able to cross. And it opens the door to more aggressive policies in the future.
Republicans race to stop Greitens in Missouri Senate primary
Tied down to Trump: Mike Pence's devotion will be his downfall
Republicans who loved Pence when he was Trump's most ardent disciple consider him a traitor. Those who respect him for doing the job every vice president who came before him had done on January 6 still loathe him for all of the years he spent ostentatiously licking Trump's boots. There might be a handful of GOP officials and operatives who look at Pence and see a sort of ghostly George W. Bush (whose vocal delivery he shamelessly apes), and the press, of course, wants to cast him as a viable Trump rival. But the truth is that Mike Pence is a walking piece of Wonderbread toast.
Pelosi to Meet with Taiwan's President
Biden's Plan Does Not Raise Taxes on the Middle Class
Over the weekend, a congressional tax committee analyzed a portion of the tax Inflation Reduction Act Senator Joe Manchin struck with Senator Chuck Schumer and President Biden. Republicans inaccurately claimed the report shows the plan would increase taxes on the middle class.
The plan in fact raises taxes only on corporations with an income over $1 billion. It does not raise taxes on individual taxpayers at all.
FLASH:

Minutes after Guy Reffitt was sentenced to 7 years in Capitol riot case... his daughter calls for "life in prison" for Donald Trump pic.twitter.com/01pw2uBsP8

— Scott MacFarlane (@MacFarlaneNews) August 1, 2022
Serendipity:
The rebellious gardeners defying their local climate
Every New Disease Triggers a Search for Someone to Blame
Bill Russell's legacy of NBA championships and cerebral fight for equal rights


Badge thanks to @arcange
---
---